Love your Pet Day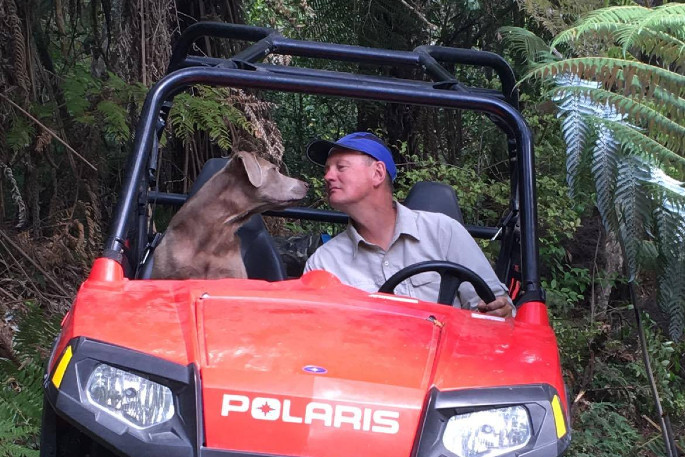 The day has gone to the dogs, and to all other furry friends, with pet lovers celebrating 'Love Your Pet Day' today. SunLive is encouraging readers to send in photos of their pets, with prizes up for grabs.
Brian Rogers and his American silver Labrador Flo have their own special pet-human bond, going back nine years since Flo's puppy days. She's joined Brian on duck shoots on many occasions.
"Her first duck retrieval was special," says Brian. "Her capacity to learn never ceases to amaze me."
Flo has tuned into Brian's behaviour and patterns, recognising when it's time for a walk, as he tends to follow a set routine.
"When I say I will get hat, glasses, shoes, she knows she is off for a walk. She loves the routine of signals – hat – glasses – shoes. And she has to go to the end of the walk – no short cuts."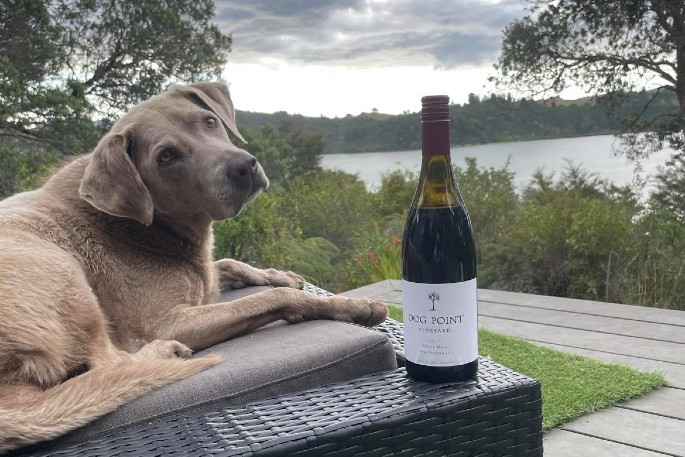 Flo, watching for signals from her owner. Photo: Claire Rogers.
Brian says Flo loves to wait for a command.
"She has an eagerness to please. And she knows the difference between turning left or right. She's amazing."
Our furry, feathery, hairy, shaggy and scaly pet friends can find an extraordinary place in our hearts and it's fun to celebrate this special connection.
Some great ways to spoil your pet more than you normally do, and show them how much they mean to you and your family include using the same languages of love we can apply to our human family and friends – gift giving, meaningful touch, encouragement, spending some quality time together and acts of service.
You cat or dog will enjoy each moment they share with you, so why not pause your busy life and chill out for a while, cuddle up and watch television together? Or head outdoors with your dog for a more active and fun play time together.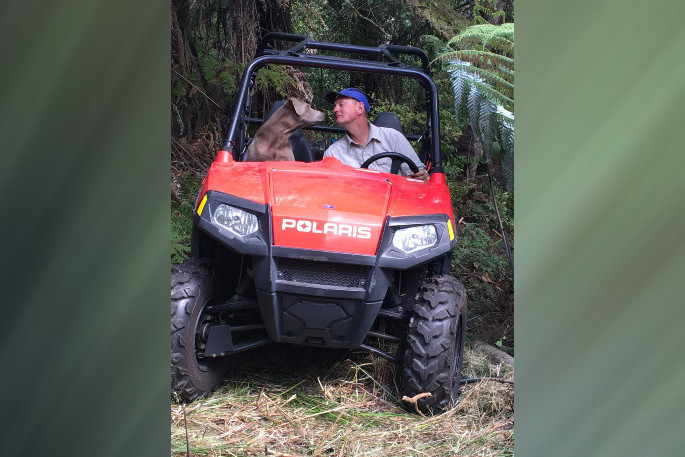 Flo and Brian enjoying some outdoors fun.
It could be time to upgrade your pet's toys and accessories. Is your cat's scratching post needing refurbishing? Find some new toys to stimulate their interest.
A good brush or rub while saying kind approving words is often recognised by a dog or cat, and they can respond and appreciate your appreciation. Shower them with praise.
Treat your pet to some new food – perhaps your dog may like to try a banana or blueberries, or your cat may like some of your tinned tuna or cooked salmon. Make some homemade dog biscuits, visit a doggie day spa, teach your dog a new trick, arrange a pet photo shoot, or arrange a playdate with another dog and their owner.
Some would say that pet owners love their pet more than they love their partner. Their pet always greets them excitedly when they return home, loves their human unconditionally, never asks questions, sleeps in their bed, and is completely loyal.
Pets have been a part of human existence going back thousands of years. Scientists believe dogs started moving around the world, perhaps with their human companions, about 20,000 years ago. According to genetic studies, modern day domesticated dogs originated in China, the Middle East and Eastern Europe. Murals from ancient Egyptian times depict pharaohs keeping companion animals. Many generations of Chinese emperors kept dogs and Greek and Roman nobility were also avid pet keepers.
In the present day, dogs provide a number of functional roles, from ornamental to status symbol, as helpers, and as companions. Dogs can also act as a channel for personal expression because people express their personality in the breed they own. A common reason for owning a pet is companionship.
Its commonly know that there can be a positive effect from the relationship between a human and their pet in regards to health and psychological well-being. A companion animal can provided therapeutic value to a human.
Love Your Pet Day is a day to enjoy and embrace the idea that your pet is special, and acknowledge this unique relationship.
Do you have a furry, fluffy, feathery, lizardy pet friend? Send your photo in to newsroom@thesun.co.nz and be in the draw to win a prize!
Remember to include your name, your pet's name, the age of your pet, what type of animal is it, including breed, and also include your contact phone number and email address.
:
More on SunLive...