Katikati Festival of Cultures needs you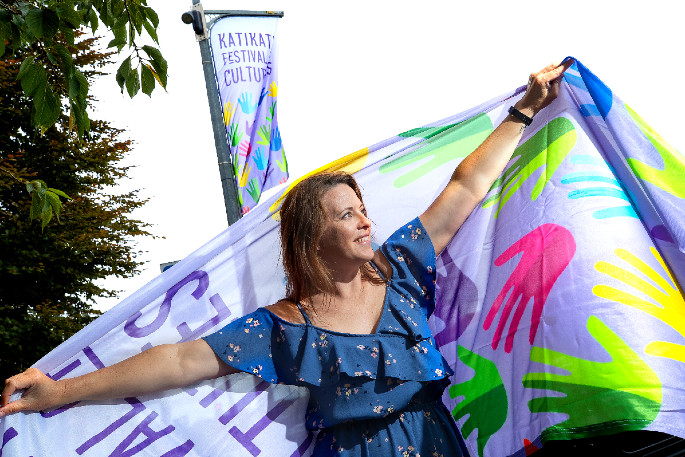 A celebration of all the unique cultures in the Bay of Plenty is on the hunt for more nationalities to join the festivities.
The Katikati Festival of Cultures is looking for people to take part in the street parade on Saturday, March 6.
Kylie Watkins, of Katch Katikati, says the festival is a special day for Katikati that showcases a myriad of cultures that represent the town.
"We are so excited to be part of this amazing day," says Kylie.
"A 'Holi throw' involving a cheerful dance with colour powder will involve the crowd, so people should come prepared to be covered in a splash of colour!"
Live performances, cultural markets and a wide variety of food options from around the world will continue to showcase the cultures.
This year the event will be held at Haiku Park, with the parade starting from Kotahi Lane carpark.
The festival flags were installed on the main road in early February, and Kylie says they appreciated the support from the community as they cheered them on from the footpath and out of their car windows.
"It's nice that the community know all about the parade and can see the excitement brewing in the air for the day."
Tauranga City Council's Haidee Kalirai says the inaugural Katikati Festival of Cultures, in 2019, had an amazing response from the local community.
"There is a continued desire to bring the community together and celebrate the diversity of cultures within Katikati, including celebrating Recognised Seasonal Employer workers who contribute to the local horticultural industry.
"Through the Welcoming Communities programme we are proud to support this community-led event which is sure to be another exciting and special day."
People interested in being part of the street parade can email: info@katikaticommunity.nz or call: 07 549 0399.
More on SunLive...