Homeless village plans revealed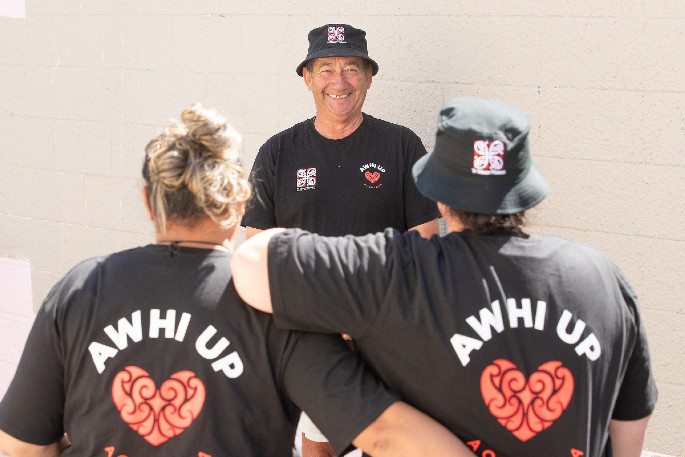 A plan to create the country's first multi-million dollar homeless village in Tauranga is currently underway.
The idea is being pushed forward by Te Tuinga Whanau Trust executive director Tommy Wilson, who says they are currently in the early phase of planning the village.
Whare Awhi will provide short term accommodation to those facing homelessness and help transition them to permanent housing.
Initially, the village will house roughly 30 families in individual units. Stage two of the plan will include the addition of a further 70 units.
Tommy hopes Whare Awhi will be ready for clients to move into in around three years, with each unit costing approximately $200,000. Stage one of the plan will likely cost around $6-8 million.
It is hoped the housing model will provide wrap-around support to vulnerable people and work towards helping them reintegrate back into the Tauranga community.
A location for Whare Awhi is yet to be confirmed.
"We are currently talking to landowners, some within the CBD of Tauranga," explains Tommy. "Ideally, we would love to partner with a Maori trust or an iwi."
Several "community kingpins" are sitting around the table to support the housing initiative.
"They are people who have done well out of Tauranga and now they want to help those who aren't doing so well."
Te Tuinga Whanau is currently caring for about 210 clients across 24 houses and four motels.
The trust is currently paying well over $1 million in rent each year for these properties, which Tommy considers "dead money".
"We are looking at changing the model – to have that money put into a mortgage type arrangement makes sense for everybody."
According to the Ministry of Housing and Urban Development's Public Housing September 2020 Quarterly Report, there were 520 applicants on the social housing register in Tauranga, and a further 130 applicants on the housing register for the Western Bay of Plenty.
Tommy says he is keen for Whare Awhi to roll out across the country.
"We have a national gameplan, with the hybrid starting here in Tauranga."
Te Tuinga Whanau are currently trying to connect community members with homeless families and individuals through an initiative called the Whangai 4 Whanau.
"Our clients need support to help ease the pressure of day-to-day life. We need people who can give the gift of time. It can just be taking them to a Work and Income appointment, or taking the kids to soccer practice.
"We are time-poor. We need people to help with day to day tasks to help us focus on frontline work."
Currently, about 20 individuals have been paired up with vulnerable families as part of the Whangai 4 Whanau programme, and it is the working poor and elderly people who are struggling most in Tauranga.
"It's the mum who is living on noodles, and the old. They are who need our help the most."
Tauranga City Council were contacted for comment about the proposed homeless village, but they did not respond to The Weekend Sun in time for our print deadline.
More on SunLive...