'Take a Breath' and reduce anxiety in BOP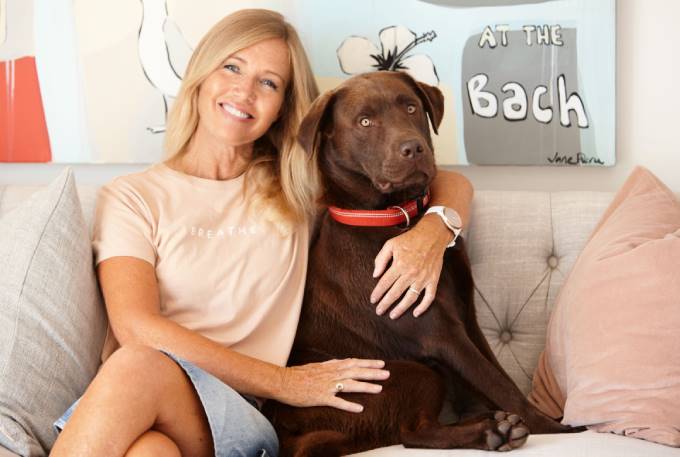 A wellness expert is asking New Zealanders to 'Take a Breath' this month.
Sarah Laurie founded the science-based breathing platform in 2019, as a response to the rise in anxiety among Kiwis.
Sarah has now launched 'Take a Breath Week', which includes a series of free seminars across the country, including a visit to Tauranga's Trustpower Baypark on Tuesday, March 2.
"What we've done is we've tried to find the best way to teach as many people as we can, as quickly as we can, the science around how we breathe and anxiety," says Sarah.
"There was quite a big job to be done with that because people either don't consider their breathing or, if they're told about breathing, they immediately think it's something to do with meditation or yoga. It's very much not the case.
"'Take a Breath' is about coming back to human physiology and how we're actually designed to thrive and be well."
Sarah explains how breathing is fundamental to switching on and off the bodies stress response.
"There are two types of breathing," says Sarah.
"We've got chest breathing and tummy breathing, just to keep it really simple.
"Tummy breathing is what humans are supposed to do all the time. And when we tummy breathe that ensures that every biological system works well. Essentially, it optimises good health.
"When we chest breathe, we switch on our stress response. It is there for a reason. It's supposed to happen when we're in danger.
"That really heightens everything about the way we function. So we become very hyper alert and wired, and our muscles become really pumped, but it also turns off all those biological systems I referred to.
"So I guess on a broad sense, breathing well ensures that your body functions as it should."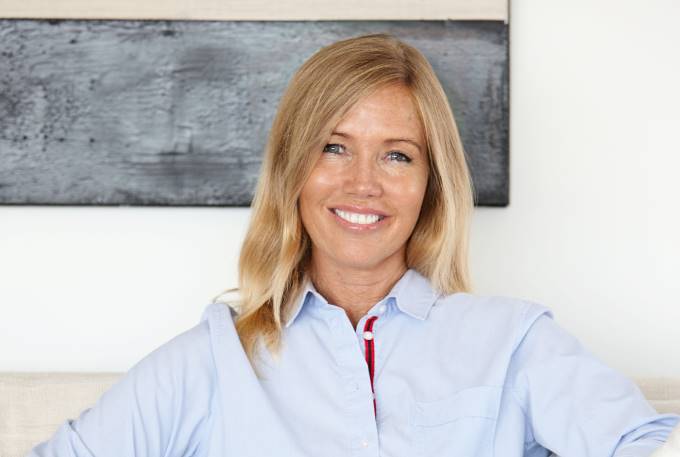 'Take a Breath' founder Sara Laurie. Photo. Supplied.
It is why breathing is so important to reducing anxiety, something Sarah believes is a "worldwide epidemic", even prior to Covid-19.
"We know that between 60 and 80 per cent of people aren't breathing well.
"When we don't breathe well we're actually causing an anxiety state because chest breathing actually puts us into a heightened state of pressure and anxiety."
Sarah suggests that the 'Take a Breath' model is successful. Whilst the impact of efficient breathing has been proven clinically, Sarah and her team wanted to see if it was working with everyday people.
They investigated whether use of the 'Take a Breath' app helped users in three key measures; how they sleep, their level of calm and anxiety and their energy levels.
The results, as Sarah states, were "amazing".
"At the end of it, 76 per cent of people had improved sleep, 96 per cent of people felt calmer and 82 per cent of people had increased energy."
Sarah is mindful of suggesting that improved breathing could be a cure all. Rather, she believes it can help people cope with anxiety more successfully.
"We've got to be really respectful and remind people that your challenges will still be there. I'm not thinking that we're going to solve the problems of your life, but that's not what anxiety is about. We just experience those things differently when we breathe well and our bodies are in the right state."
Sarah is now encouraging people to download the app or to attend one of the free seminars getting underway from February 23.
"The thing that we really want people to do is to try it," Sarah states.
"When you breathe into your tummy, you feel different and it is easy. If anybody wants to, they can download the app today, tomorrow, 'Take a Breath Week', whenever, and they can set a breathing training reminder. That will remind them to breathe properly and they can participate in their own little seven day challenge."
'Take a Breath Week' launches Sunday, February 21, with free seminars across the nation through February and March, dependent on Covid-19 regulations. For more information visit takeabreath.world/take-a-breath-week.
More on SunLive...