Council to remove "offensive" parking sign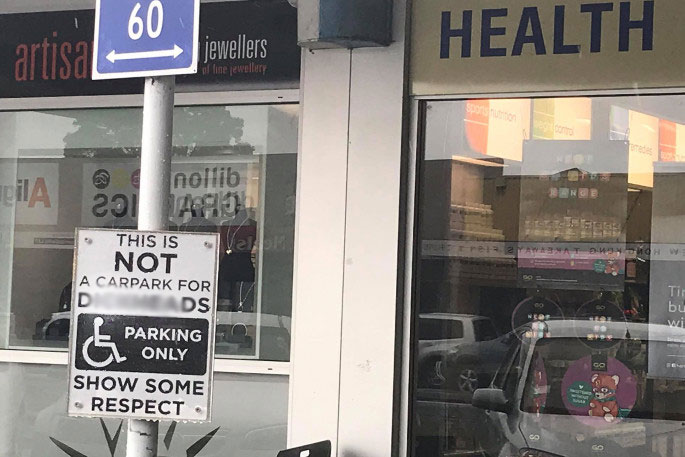 Tauranga City Council will be removing a parking sign in Greerton due to offensive language.
The sign, located at the Greerton shops, reads "This is not a carpark for d***kh***ds. Show some respect." The photo above shows a blurred version of the sign for those who may find the words offensive, an un-blurred version can be viewed at the bottom of the story.
A member of the community put up the sign at the end of last year.
Tauranga City Council environmental regulation manager Nigel McGlone says people using mobility parks when they don't hold a permit is an ongoing issue, and a source of frustration for many in the community.
"Around 28 per cent of our population identify as being disabled, and rely on these parks to be able to do various things able bodied people take for granted.
"We just ask people to be considerate and remember that there are people who need these carparks out of necessity, not convenience."
Local shop owners say there has been an increase in public using the mobility parks since two laundromats opened nearby.
They say people using mobility parks who don't need them, is an ongoing issue.
Nigel says parking in a mobility park without a permit could result in a $150 fine.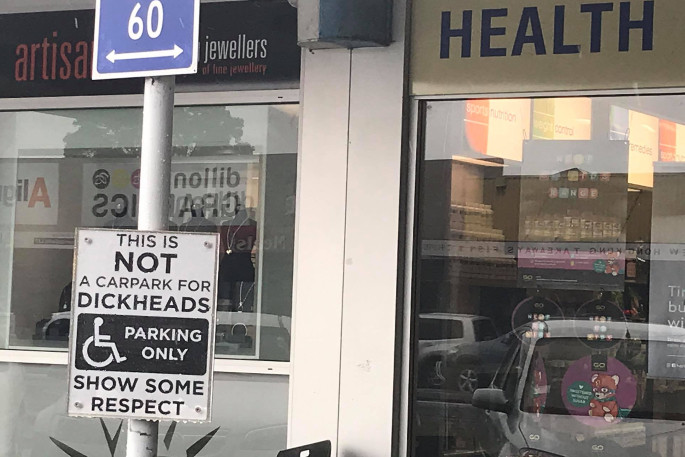 More on SunLive...