BOP horticulture competition postponed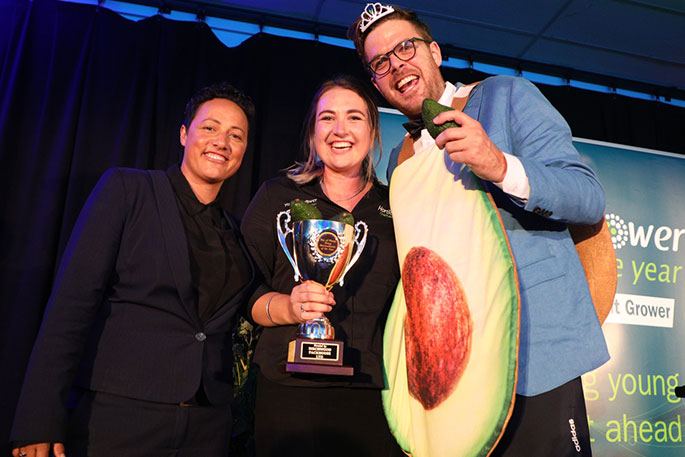 A Bay of Plenty competition celebrating young Kiwifruit growers in the region has been postponed due to the jump in alert levels.
Eight young growers are competing for the title of 2021 Bay of Plenty Young Grower of the Year, with this year's contestants spanning from Katikati to Opotiki.
The competition is now in its 14th year of recognising the young and upcoming leaders of the horticulture industry.
The event was set to be held on Thursday, February 18 at the Te Puke A&P Showgrounds
Due to the COVID-19 situation, the prudent measure to postpone both the competition day and gala dinner has been made, says a NZ Kiwifruit Growers Incorporated spokesperson.
The spokesperson says the event will likely be held later in year after Kiwifruit harvest.
"Recognising that many of the contestants are heavily involved in harvest over the coming months, it has been decided that a new date will be set for the period after harvest."
Event organiser Renee Pritchley says the postponement is "disappointing", but it is what it is.
"We were ready for something like this – it is just the climate at the moment with events."
The 2021 winner receives a media and presentation development course in Auckland, and will travel to Wellington to represent the BOP in the 2021 national final.
Last year, Melissa van den Heuvel secured the title of the 2020 Bay of Plenty Young Grower.
''It's a great promotion of what the horticulture industry has to offer and provides the opportunity for young people to share their passion, knowledge and skills. It is also a great way for the younger generation to be empowered, and to promote the industry and opportunities within it to others looking for future careers."
This year's young growers come from an array of backgrounds. All of them have made grand contributions to the horticulture industry:
Katherine Bell is proud of helping run a Katikati grower group to facilitate discussion on orchard topics, with the hope that the sharing of knowledge amongst growers will improve their yield and OGR.
Yvette Jones' accomplishments include helping to identify unusual vine symptoms that led to kiwifruit trunk disease research.
Trevor Macdonald's eye for detail and strive for perfection has helped him achieve Punchbowl's most improved orchard for the 2020 harvest.
Jess Matheson has provided crucial financial and labour knowledge to support orchard managers and is a stakeholder in a nursery that provides growers with high quality plants for the base of their orchards.
Aurora McGee-Thomas has broken major industry stereotypes by doing a male dominated job, showing other women there is a place for them in any role in horticulture.
Bryce Morrison's achievements include the Gold Futures and Cut it Out projects, which helped the industry better understand and manage Psa.
Quintin Swanepoel has conducted vital research on industrial hemp cultivators and continues to contribute to the hemp industry by providing support and sharing his knowledge.
Emily Woods determination helped her successfully co-ordinate Apata's harvest at their Turntable site in a season of uncertainty.
More on SunLive...