EBOP Schools to join after school RIPPA/RIP rugby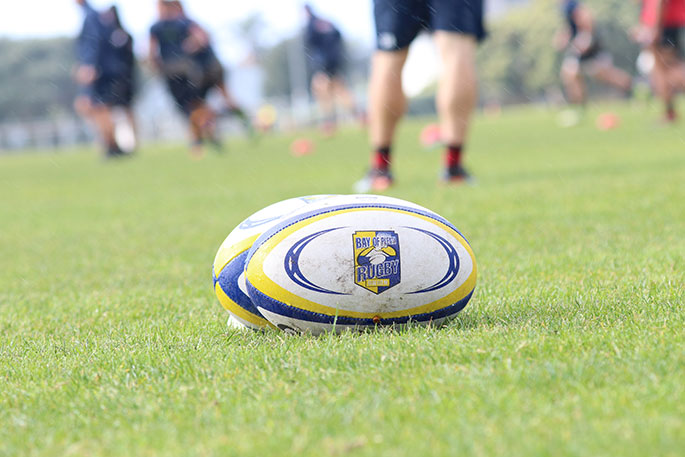 For the first time since its inception in the region, Eastern Bay primary and Intermediate school children will have the chance to play RIPPA and RIP Rugby after school with their mates in a five-week module in either Whakatane or Opotiki.
"RIPPA and RIP rugby has been hugely successful in the Western Bay region for a number of years now that consistently has seen growth in participation and I'm really excited to announce that two new modules will be launched in both Whakatane and Opotiki starting the first week of March," says Bay of Plenty Rugby's Community Rugby Manager Pat Rae.
"Moana Hona-Rangiaho, Eastern Bay Junior Rugby Manager has worked extremely hard to get these two new modules off the ground and I'm extremely lucky to have her on our team."
RIPPA Rugby modules were first trialled in the Western Bay of Plenty region in 2014 and the explosion in popularity has seen one module grow to seven modules, five nights a week in terms one and four.
The inclusion of two more modules in Eastern Bay now means we have nine RIPPA and RIP rugby modules and work is continuing establishing a module in Rotorua.
"With more than 3500 tamariki and rangatahi playing RIPPA and RIP Rugby in the Western Bay after school during the warmer months its popularity cannot be understated.
"I had the opportunity to run the modules in Term 1 last year due to the incumbent staff member resigning to travel overseas.
"The joy on the kids' faces having fun, running around gave me huge satisfaction that we had landed on a successful participation model that really worked.
"It is easy for both the kids and the parents to be involved in. There is no expensive equipment and no large 2 x trainings a week time commitment either.
"The kids just rock up and play. Mums and Dad's sit in the sun on the sidelines and relax.
"The "NO TACKLING" aspect of RIPPA and RIP Rugby also has great appeal.
"All modules also have intermediate and high school aged referees appointed to all the games, so this is one less pressure removed from the volunteer coach Mum and Dads."
What is the Difference Between RIPPA and RIP Rugby?
RIPPA Rugby is played by the younger kids (years 1-4) and is a simple format to play. Kids wear a velcro belt and 2 tags attached around the hips.
Instead of touching the ball carrier to halt their progress, an opponent simply rips a tag off the belt.
After five rips, possession is handed over to the opposition and play continues until someone scores a try.
RIP Rugby is played by the older kids (year 5 upwards) and is the same as RIPPA but includes uncontested scrums, contested lineouts and kicking.
"RIP Rugby is exciting and fun to play. Just like 7's only there's no tackling and boy it's fast. We introduced RIP Rugby to the Aims Games Rugby programme a couple of years ago and its popularity continues to grow."
For more information about how your tamariki or rangatahi can play RIPPA and RIP Rugby for their school, click here and select the sub union region that you live in.
"The popularity has also caused some challenges in terms of resourcing the growth. A number of exciting and paid positions have just been advertised to service these modules including a part-time Junior Referee Co-Ordinator and a casual RIPPA Facilitator to run the modules and as always, we are always on the lookout for more intermediate and high school aged kids looking to earn some pocket money by refereeing after school."
For more information on the new paid positions, head to the Bay of Plenty Rugby website.
More on SunLive...