First batch of vaccines arrive in NZ - PM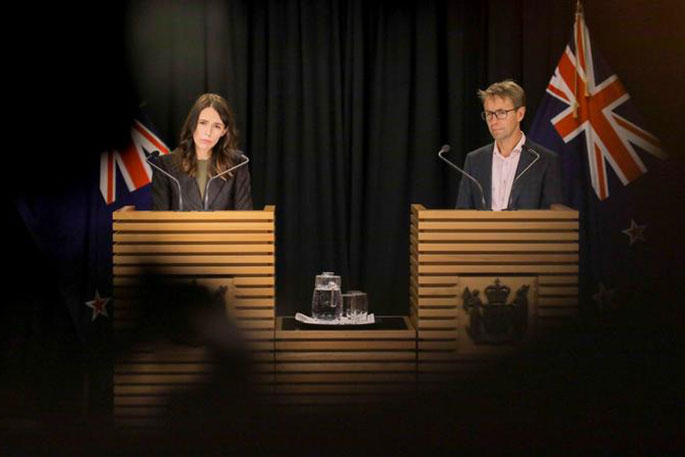 The first batch of vaccines has arrived in New Zealand, and the country has transitioned well to increased alert levels, Prime Minister Jacinda Ardern says.
Ardern has spoken after a Cabinet meeting, along with Director-General of Health Dr Ashley Bloomfield.
She says alert levels are unchanged, with Auckland to remain at alert level 3 and the rest of New Zealand at level 2.
The vaccine, which arrived in New Zealand about 9.30am, will be tested this week for quality assurance, once the safety check is complete doses will be formally released to start the vaccination programme, Ardern says.
It is expected border workers will start receiving vaccinations from this Saturday.
"This will be the largest full-scale vaccination campaign in this country's history," she says.
"We have purchased enough vaccines to cover all New Zealanders and to do so for free. That includes all those in New Zealand regardless of their visa status," Ardern says.
Border workers include MIQ cleaners, nurses who work at MIQ facilities, hotel workers and security staff. All border workers are expected to be vaccinated within three weeks, followed by their household contacts.
Dr Bloomfield says no further cases in the community is an encouraging sign.
"We are continuing investigations into the potential source ... the intensive domestic source investigation continues."
He says serology testing confirms they are all active cases, and investigations into the source have led the source investigation to focus heavily on the mother and daughter, as the father's test suggests he is still in the early stages of infection.
Seven of the nine co-workers of the mother have returned negative test results.
There are 42 close contacts outside of the household, including the daughter's classmates and teachers. All of the nine non-school related close contacts have returned negative test results. Only two people from the school have returned negative test results, while results for the others are pending.
He says as at 3pm today the community testing centres have swabbed close to 2300 people in Auckland alone.
"It's very important that the right people are tested, so please don't rush to a centre if you are well or haven't been to one of the locations of interest."
He says locations of interest have been identified on the ministry's website.
More on SunLive...