Flooding reports on SH2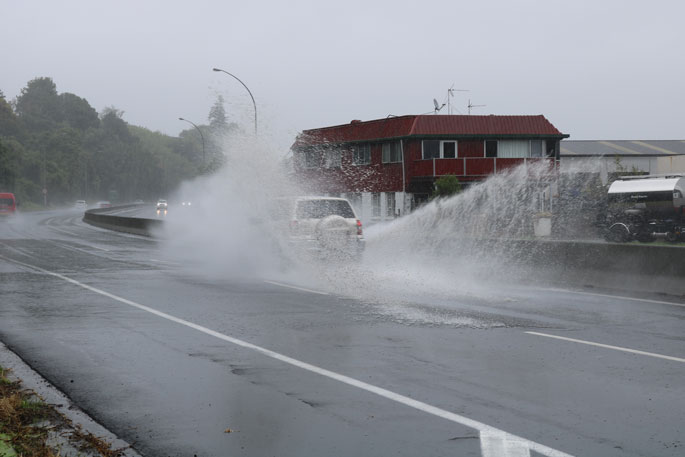 UPDATE 2.22PM: Surface flooding is being reported on State Highway 2.
NZTA is reporting surface flooding on the highway, between 15th Ave and Elizabeth Street.
"Take care due to flooding in the aea."
The MetService is forecasting periods of heavy rain untill 11am tomorrow.
"Expect 100mm to 130mm of rain to accumulate.
"Peak rates of 10 to 20mm/h, especially this afternoon and Tuesday morning.
"Thunderstorms also possible this afternoon and evening."
If you have any weather related photos, please email them to newsroom@thesun.co.nz
EARLIER:
Power is out to parts of the Western Bay this afternoon as wild weather pummels the region.
The MetService is forecasting heavy rain and gale force winds for part of the North Island.
A severe weather watch is in pace for the Bay of Plenty.
"A subtropical low moves southwards onto the north of the North Island today, then slowly eastwards during Tuesday followed by a ridge of high pressure over the Tasman Sea.
"The low pressure system is expected to bring heavy rain and strong winds to many North Island areas. For further information please consult Watches and Warnings that have been issued.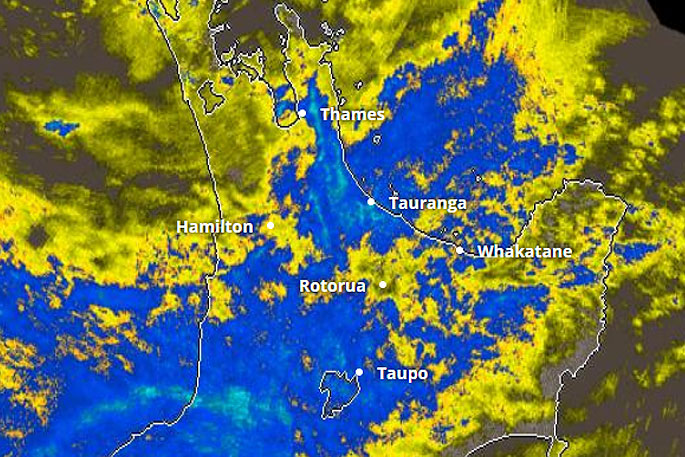 A severe weather warning is in place for the region. Image: MetService.
"People are advised to stay up to date with the latest forecasts in case further Watches and Warnings are added."
Reports have been coming in of strong winds, and a branch taking out power lines in the Lower Kaimai area.
A police spokesperson says they were called to a branch coming down through a power line down at 12.10pm.
"This was on SH29 near Soldiers Road."
Powerco is reporting a power outage in the area.
Power is also out to homes in Paeroa and Thames.
More on SunLive...