Rangi's Reo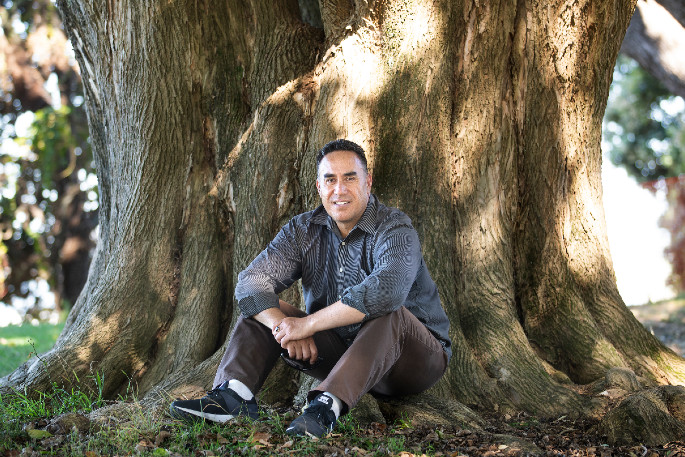 Finding an easier method or a 'hack' for gaining knowledge about anything always appeals to me, and this week I'm embarking on learning Te Reo with Rangi Ahipene.
Despite attending a nearly all Maori school, my language ability is full of gaps, so I've started this month on a beginner's six-week course.
The evening classes are small, no more than 10 students, and run in a home at Mount Maunganui. A small pilot programme ran last term with all participants returning for more classes.
"Most had already tried learning at larger institutions and their feedback was that they preferred our smaller classes that are closer to where they live," says course organiser Bridgette Tapsell.
I can already stumble or rather mumble across my personal goal in Maori, although probably mispronouncing the vowels - Kia mau te tau hou, kia mau te reo Māori' which means 'take up the New Year, take up the Māori language.' Thankfully Rangi tells me that he too had to learn it.
"I'm not a native speaker and wasn't born with it," says Rangi.
"I'm like a lot of Maori in New Zealand and have had a feeling of incompleteness. Over a course of decades I've learned to speak Te Reo."
Rangi, from Tuwharetoa, is a social worker and a well-respected member of the Bay of Plenty community and known for his work with at-risk teenagers. He developed his own accelerated learning methods for becoming fluent.
"I've had to develop all sorts of different methods of learning it. What you get is those ways or hacks - I call it matrix learning where you learn a cluster of sentence structure and grammar then have add-ons to add into it. It's not a linear learning of language but how the brain hard-wires."
I find that it's not just about him teaching me Te Reo and me learning a language but something else as well.
"It's also a way of seeing the world through a spiritual and a holistic lens. It's a more meaningful and profound way of learning the language," says Rangi.
The course was a huge success last year, so as well as extending that into an eight-week intermediate and an eight-week advanced intermediate course, Rangi has found there's also been a "huge ask" for a beginner's class. Each course cost varies between $140 and $190.
"We're applying for funding at the moment to run the classes so we can offer them for free in the future," says Bridgette.
'Rangi's Reo' classes began in the first week of February. To register interest for future classes, email: rangisreo@gmail.com or: b@villagenz.com
More on SunLive...