BOP climbers competing in bouldering nationals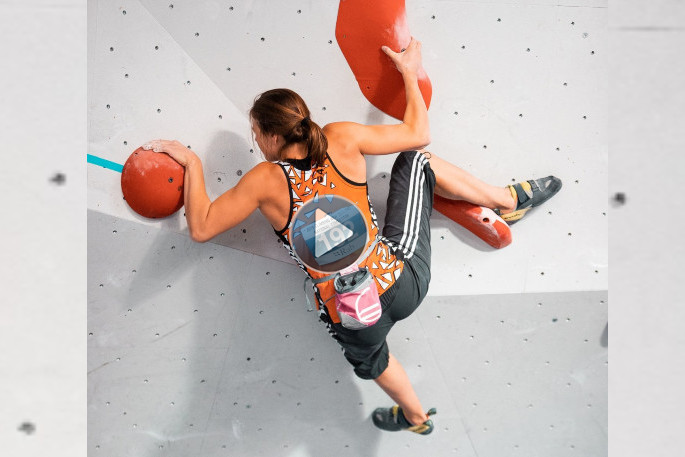 Climbers from the Bay of Plenty are joining others from around the country to compete in the NZ Open Boulder Championships today.
The competition, which is being held in Glenfield, Auckland, is being livestreamed, showing both the qualifiers and the finals.
There are eight regional sport climbing clubs in NZ, with climbers from both the Bay of Plenty Sport Climbing club – BOPSCA, and Rotorua Climbing Club participating in today's national competition.
Sport climbing is attracting plenty of attention, and is scheduled to make its Olympic debut, featuring bouldering, lead climbing and speed climbing.
Since its announcement as an Olympic Sport, interest has skyrocketed, with Bay of Plenty Sport Climbing Association seeing a 20 per cent increase in membership each year.
Safer and simpler than traditional rock climbing, bouldering is the climbing of small rock formations or artificial rock walls without ropes or harnesses. While bouldering can be done without any equipment, most climbers use climbing shoes to help secure footholds, chalk to keep their hands dry and to provide a firmer grip, and bouldering mats to prevent injuries from falls.
At the NZ Open Boulder Championships today there is one qualifying round of five blocs. Each competitor has five minutes to make as many attempts as possible to reach the top of each bloc. In between blocs each competitor has five minutes of rest on a chair in the competition zone during which they are not allowed to observe other competitors bouldering. Competitors may not receive any information about the climbs during this resting time.
The top six climbers from the qualifiers go through to the finals, where there are four blocs in four rounds of 30 minutes. When not climbing competitors wait in 'Isolation' - an area outside of the competition zone. Isolation rules apply, which means there is to be no communication with the outside allowed, and no devices capable of receiving or transmitting communication allowed.

Qualifying
7.30 am – Facility opens for warm up
7.30 am – Isolation Opens Female and Male
7.45 am –Technical Meeting (Judges/Officials/Team Managers)
8.30 am – Isolation Closes Female and Male
8.50 am – Athlete Briefing (held in Isolation Zone)
9.10 am – Qualifying Begins Female and Male
11.10 am – Qualifying Ends Female and Male
Finals
12.30 pm – Isolation Opens for All Finalists
12.30 pm – Resetting – All finalists must move to isolation or leave the facility
2.30pm – Isolation Closes Female and Male
2:30 pm – Finalist's Briefing (held in Isolation Zone)
3.00 pm – Presentation of Finalists and Finals Viewing
3.30 pm – Finals Begin Female and Male
5.05 pm – Finals End (depending on number of finalists)
5.15 pm – Prize giving
5.45 pm – Competition ends
The National Speed Championships will be held at Blake Park, Mount Maunganui on March 12, and the National Lead & Paraclimbing Championships will be held at The Wall, Rotorua on March 13 and 14. For more information go to: www.climbing.nz
Open Bouldering Championships Finals - start time 3.30pm:
More on SunLive...