Senior men's club rugby announced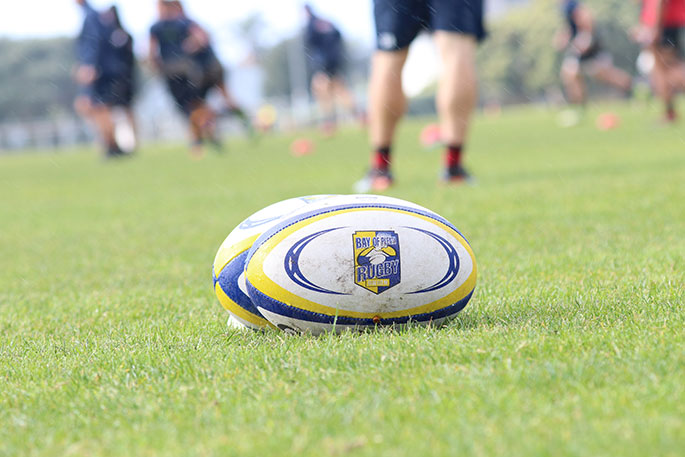 Tauranga Sports will be hosting Whakarewarewa at Tauranga Domain when the 2021 Farmlands Co-operative Baywide Senior Mens club rugby competition kicks off on Saturday, April 10.
The two champion teams will go head-to-head at the domain at 2.45pm.
This will be the last time we see the current format being played.
Introduced in 2016, the round one 12 team Premier and 12 team division one grade, followed by a second round of eight team Premier 1, eight team Premier 2 and eight team Division 1 format was designed to create meaningful competitive rugby for all teams across the region for the total length of the 20-week season.
Add to this the requirement for Premier in round one and Premier 1 and 2 clubs in round two fielding development teams, this format has served the region well for the past six years.
Last year saw all three sub unions hastily construct local rounds of rugby as the country exited COVID-19 enforced lockdown and the feedback to the shortened season with more local derbies that saw a growth in home crowds was overwhelmingly positive.
"For the first time in a long time, we saw a small growth in senior player registrations last year," says community rugby manager Pat Rae.
"The Club Working Group, which is the volunteer organisation that organises senior club rugby in the Bay of Plenty is currently working hard behind the scenes to formulate some potential competition formats for 2022 and beyond.
"It's looking like those suggested formats will embrace the concepts of a shortened season and more locally based sub union local derby clashes that significantly contributed to the success of last years local rugby format.
"These will be circulated shortly to the clubs for feedback with a decision hopefully announced just before this season kicks off. This will mean that all clubs will know what next year looks like for them just as they kick off this year's season."
For more information on grade formats and confirmed teams, click here.
A slight alteration to this year's format will see only Te Teko from the Eastern Bay sub union compete in the first round of Baywide Division 1.
The other clubs have chosen to keep to last year's local format for round one and re-join the Baywide competition for round two only.
As a result of this all of the Central and Western Bay Division Two clubs from the 2019 standings were invited and a number accepted invitations to join the Baywide Division 1 competition for round one. Katikati, Eastern Districts, Eastern Pirates and potentially one other will join Te Teko, Judea, Kahukura, Rotoiti, Murupara and Reporoa in round one of Farmlands Baywide Division 1 competition.
The Bay of Plenty Rugby Union is thrilled to have the support of Farmlands Co-operative, who have sponsored the Bay of Plenty Senior Men's Club Rugby competition for the past two years.
Bay of Plenty Rugby president and a regular customer at Farmlands, Steve Axtens says the Farmlands partnership is a powerful message to Bay of Plenty Rugby Clubs that what they do is highly valued.
He says Farmlands has a presence throughout Bay of Plenty and they love their clubs and communities which is why they support this competition.
"Farmlands are a great company and we are proud to have them supporting Club Rugby."
The Men's Premier, Premier Development and Division 1 draws for round one are now available online at Sporty by clicking here.
All results throughout the season will be available on the Sporty website by clicking here, just choose from the dropdown menus which competition, team and grades you are wanting to see.
The new Colts competition, which was announced at the end of last year has started to generate some positive interest in the rugby community.
So far three Western Bay clubs have entered teams; Mount Maunganui Sports, Katikati & Papamoa, with Greerton Marist running some social media promotion around forming a team.
As the competition gets closer to kicking off in May, more information will be made available.
The 2021 Toi Ohomai Premier Womens competition is scheduled to kick off on Sunday, March 28, and the draw for round one is expected to be published on Saturday, February 20.
More on SunLive...