Shark spectacle on Papamoa Beach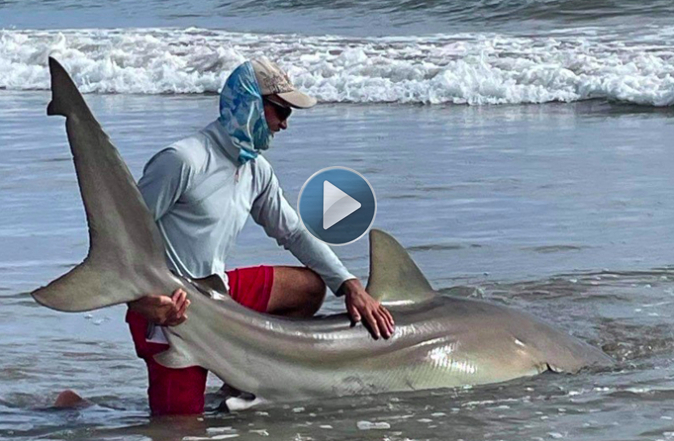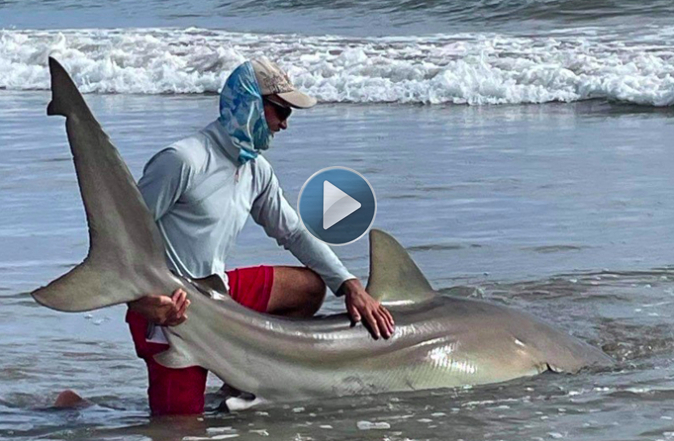 Click the image above to watch the video
Two fishermen have pulled in a shark on Papamoa Beach, providing an entertaining site for beachgoers.
Papamoa resident Alison Hart says that while she sees sharks swimming in the water very regularly, this is the first time she's witnessed one being reeled onto the sand.
She stumbled upon the action while walking along the beach between 10.30 and 11am.
"We saw that they were pulling in something big, so we stopped to watch – and a group of others did too," says Alison.
"It was really exciting, and interesting to see how much of a fight it took to get the shark in."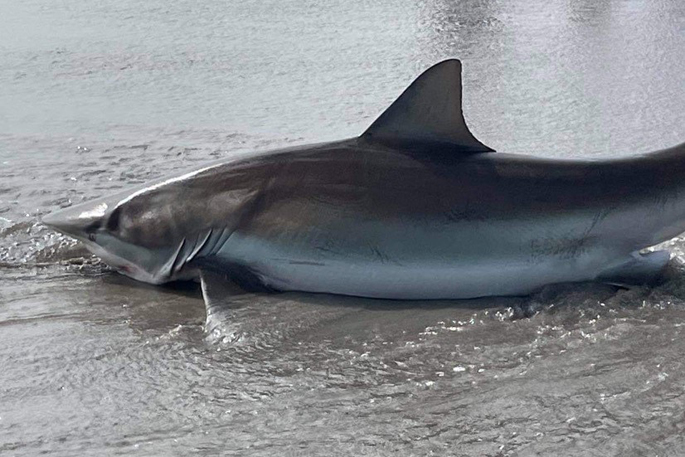 Photo/Alison Hart.
Alison says the fishermen knew exactly what they were doing when it came to getting the shark safely back into the water.
"They carefully rolled him over and took out the hooks with a pair of pliers.
"They took a few photos with him before putting him back into the water. It was lovely seeing him swim away."
SunLive understands that the shark is a large bronze whaler, a species that has been seen a lot at Papamoa Beach in recent times.
More on SunLive...