Bromeliads on trend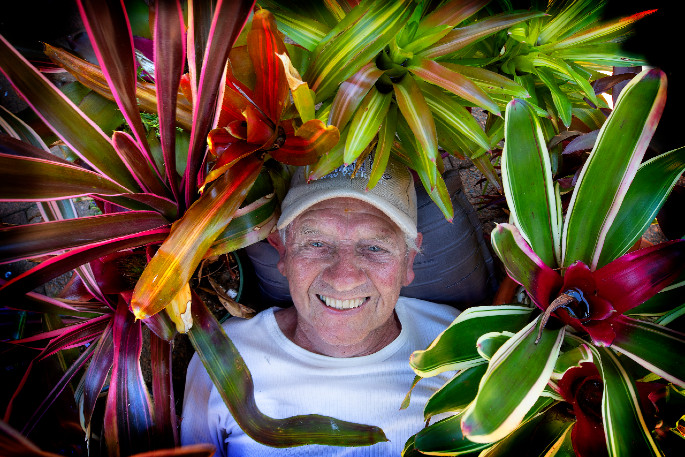 It's time to get up close with one of nature's chic plants – the bromeliad.
For those who love spectacular foliage and bright colours, the Bay of Plenty Bromeliad club open day next Wednesday is the place to see many rare and unusual varieties of the low maintenance, semi-tropical garden favourite.
"Bromeliads seem to be on trend at the moment along with hoyas and monsteras," says BOP Bromeliad president Lynley Breeze.
"They look lovely alongside lush tropical plants and a lot of people put them with mondo grass, vireyas and the tractor seat plant - Ligularia reniformis."
Bromeliads also complement gardenias with their glossy foliage and the Xanadu philodendron Xanadu.
Lynley is one of about 100 club members who have fallen for the spectacular bromeliad which has more than 3000 known species.
"What I love is you've got that lovely pattern all year, you're not waiting for it to flower," says Lynley.
The club's open day will provide an opportunity for the public to come and buy one of the hundreds of bromeliads on display direct from club members.
"Most of our club members will be there, with a lot of sales tables operating. It's an opportunity to get rare and unusual varieties you can't usually get in a garden center. And our members who are experienced local gardeners will also share their expertise and offer advice – something not readily available in nurseries."
The open day will also be an opportunity for members of the public to gain advice on the best position to grow their newly acquired bromeliad, or the best plants for a position in their garden.
The club, which has been holding public open days for about 15 years, also has regular meetings at the Tauranga Yacht & Power Boat Club for ten months of the year on the second Wednesday of each month.
"This is the time of year that bromeliads look their best," says Lynley. "And most visitors may end up receiving a free bromeliad plant to take home."
The Bay of Plenty Bromeliad Club Open Day will be held on Wednesday, February 10, from 12.30pm to 2.30pm at the Tauranga Yacht & Power Boat Club at Sulphur Point. Entry is free, with raffles and spot prizes.
More on SunLive...