Nauti girls to compete in Coromandel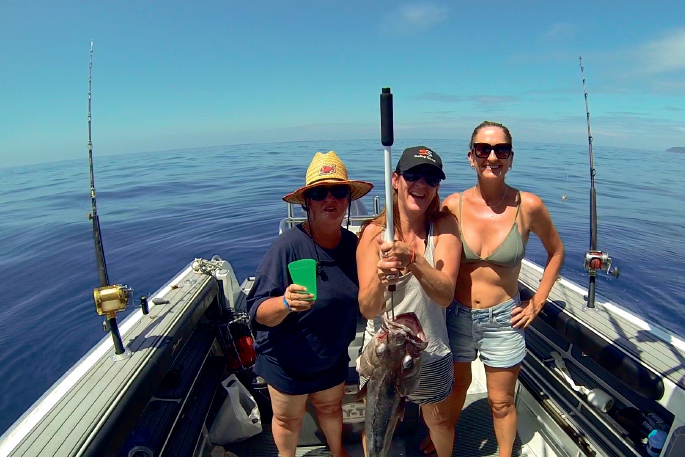 The largest women's fishing competitions in the country is set to take place in Whangamata this weekend.
The 2021 Smart Marine Nauti Girls tournament will see roughly 550 female anglers come together to compete on Saturday, February 6.
The event, which has run for more than 30 years in the Coromandel, is being hosted by Whangamata Ocean Sports Club.
"We normally get about 120 teams competing. It makes it the largest ladies fishing tournament in the country," says club manager Phil Keogh.
The fishing area is between Mercury Island (north), Motiti Island (south) and unlimited to the East.
Phil says the tournament is simply "a lot of fun" for the competitors, for the organisers and the public who attend.
He says is it a chance for women to have complete control over how and where they fish.
"Rather than being left behind, or told where to go by their husbands or boyfriends."
"They just want to have a good day. And female anglers network at the event and get to know each other.
Phil, who has been the club manager for the past five years, says there have been some memorable catches at previous Nauti Girls tournaments.
"Three years ago one competitor caught a 70kg yellow fin tuna - it was quite an effort. She was absolutely over the moon with that catch."
For more information about the event, visit www.oceansports.co.nz
More on SunLive...