Brucie the bronzie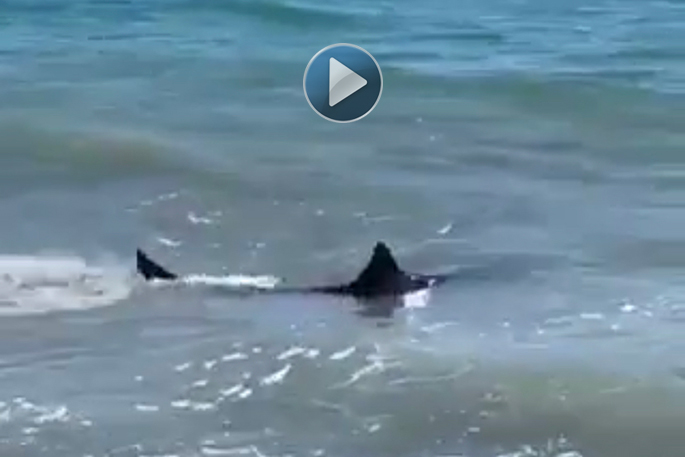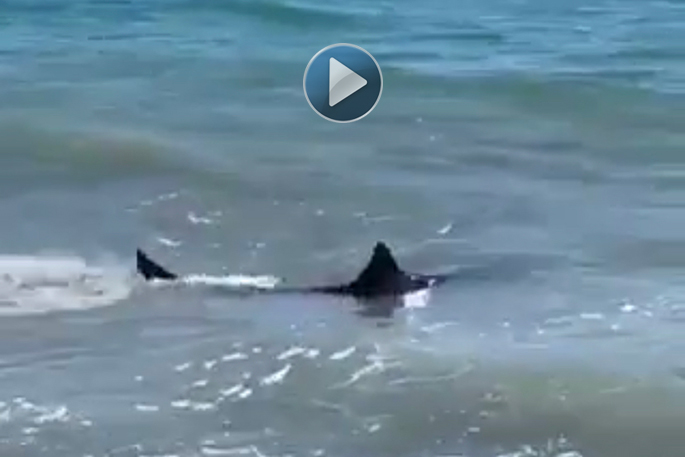 Click the image above to watch the video
For locals who have grown up around the rich marine Bay of Plenty environment, seeing seals, dolphins, orca, little blue penguins, stingrays and sharks can be a commonplace occurrence while walking along the Papamoa beach.
For those who are newly arrived in the area, the regular sighting of marine life may come as a surprise.
Alison Hart who lives at the far eastern end of Papamoa beach is one of hundreds who have seen bronze whalers swimming casually in the shallows.
"I see them all the time because I go down to the beach every day, in the morning and evening," says Alison.
"I walk down towards the Kaituna Cut, there's lots of fishermen down there and they see this all the time."
'Brucie the bronzie' is often the name given to any glimpse of a bronze whaler shark at Papamoa, whether it be a smaller younger shark or a larger older one.
Last weekend Alison came across Brucie the bronzie frolicking about a metre from shore.
"He was right there having a lovely time rolling around and playing.
"He's not as big as some of them I've seen out there over the last couple of weeks. I've seen big ones and small ones but that's the closest I've seen. I used to see them every now and then and now I see them almost every day."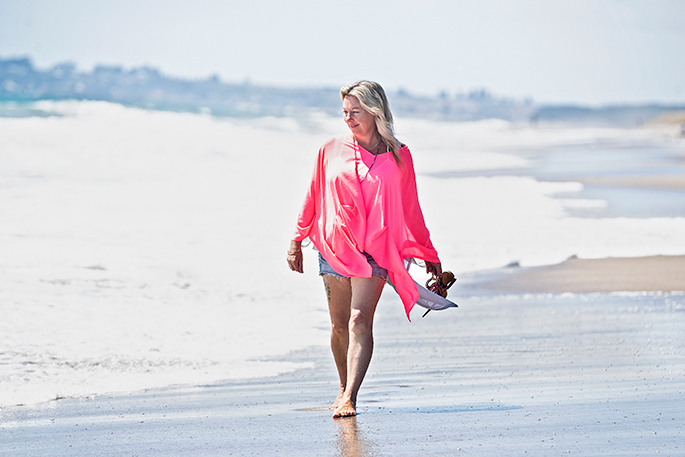 Alison Hart walking along Papamoa beach. Photo: John Borren.
Alison's family have been living in the area since the 1950s, and do a lot of boating in the harbour and up the coast.
"It's very cool to show people how close the bronzies are. Papamoa has grown so fast and new people to the area are not aware we have them swimming here."
Alison thinks the warmth of the water as well as the attraction of berley from the nearby fishers may draw the bronzies in.
"If people have children in the water it's good to make them aware, and always swim between the flags.
"We've got a really healthy ecosystem. I pick up rubbish along the beach if I see it but we're very lucky in that we have very little rubbish.
"We see dolphins, stingrays and sharks out there, it's really cool. They're not going to hurt you if you don't bother them."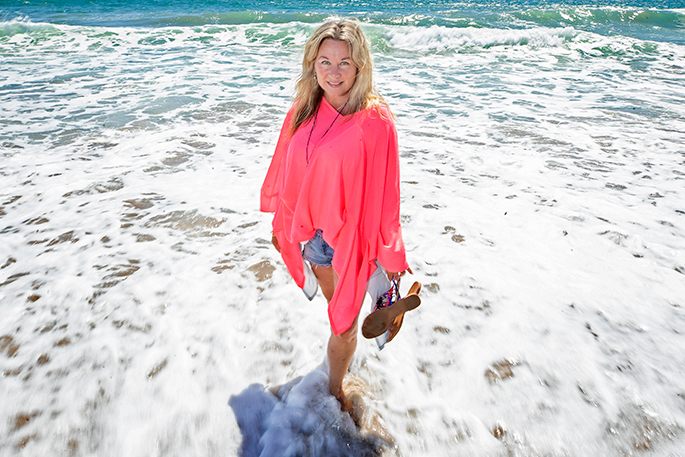 Alison Hart walking along Papamoa beach. Photo: John Borren.
More on SunLive...