Tourism events to drive local economies - Govt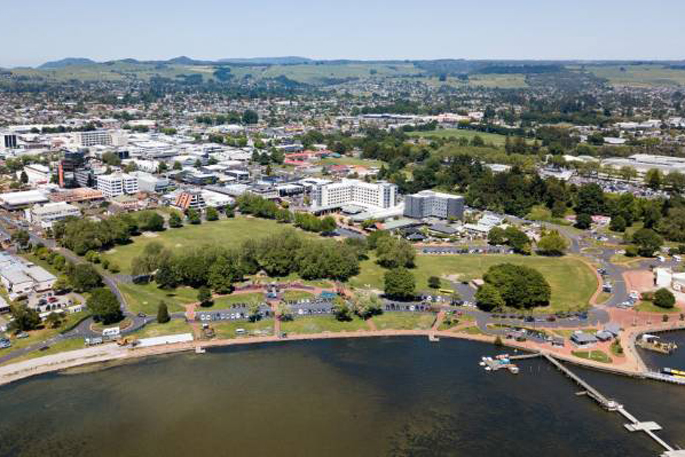 Another cash lifeline is being rolled out to the regions after the approval of funding towards a wide range of events and activities to stimulate domestic tourism.
Contracts have now been signed with all nine regional tourism groupings to enable the $50 million Regional Events Fund to be distributed around the country.
"Event organisers and tourism operators from Northland to Southland will benefit from the events outlined in the plans from their regional organisations," says Tourism Minister Stuart Nash.
"Events drive visitors, which brings economic spin-offs across the accommodation, hospitality and wider tourism and retail sectors. The Regional Events Fund was part of the government's $400 million Tourism Recovery package.
"As well as stimulating local economies, the Regional Events Fund will also strengthen regions' event management expertise and event strategy development."
Before COVID-19 around 60 per cent ($24 billion) of tourism spending was from domestic travellers getting out and experiencing their own backyard. Kiwis also spent a further $9 billion on overseas trips every year.
"We are working to catch a portion of that spending while our borders remain closed to keep us safe from the global pandemic," says Nash.
"Recent research by Tourism NZ also highlighted that a regional event, such as a festival, concert, exhibition, sports fixture, or food and beverage experience, is a major drawcard for Kiwis planning a domestic holiday.
"Now that tourism events funding has been approved to all regions, each regional grouping can get on with the job of planning and putting their proposal into action. Regions decide how to spend their own funds and will collaborate to avoid competing against each other."
The first investment plan was approved in December, which confirmed $3.75 million for four regional tourism organisations collaborating as the Thermal Explorer Highway group.
Destination Rotorua, Destination Great Lake Taupō, Visit Ruapehu, Hamilton and Waikato Tourism are working together to create a fund to focus on developing, securing or enhancing new and existing events to become iconic or anchor events for the regions.
It will also support capability development of the wider ecosystem of events in the Thermal Explorer area.
"Already the Southern Lakes group, which received $8.5 million, is calling for tourism operators to apply for support from their contestable fund. This means there are even more reasons to visit Queenstown, Wanaka, Central Otago and Fiordland," says Nash.
"Northland and Auckland, which received the largest investment, will use their $19 million by allocating funding for significant major and business events that will supplement existing programmes and strategies across Auckland and Northland.
"Foodies might find themselves flocking to Hawke's Bay as the region aims to develop a seasonal calendar for food-focused events.
"Wellington and Wairarapa are also working together to give Kiwis more reasons to visit year round. Nelson and Marlborough are looking to increase visitor numbers by offering multi-day events.
"Overall, we can expect to see a range of exciting activities and events to tempt New Zealanders to travel between regions from autumn onwards. Work to support and rebuild the tourism and hospitality sectors remains ongoing.
"The Government is investing heavily in both increased promotion of domestic tourism, and direct support to tourism businesses to help drive the economic recovery," says Nash.
More on SunLive...