Thousands attend Summer Reads finale party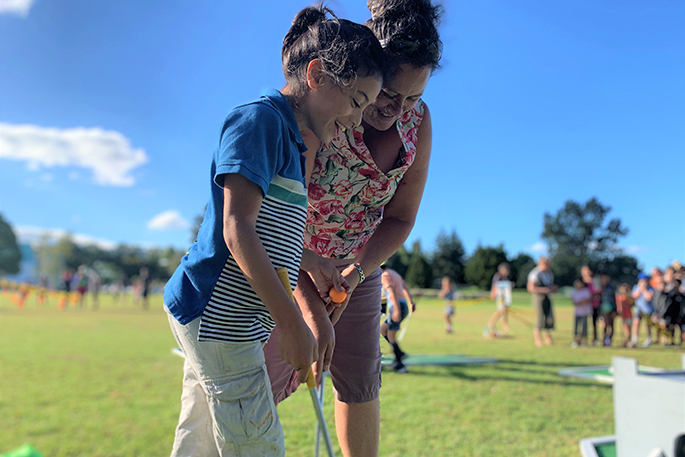 Almost one thousand people enjoyed some fun in the sun at Tauranga City Libraries' Kia Kaha Te Pānui – Summer Reads finale party.
Held at the conclusion of the annual free Summer Reading Programme last week, the party celebrates the children's efforts to read as much as they can over the summer holidays, and rewards them with prizes for sharing their reading with library staff and volunteers.
Kia Kaha Te Pānui – Summer Reads was a massive combined effort across the library, requiring participants to come in three times to check-in with a librarian about the books they had read, says a spokesperson for Tauranga City Council.
"Participants were also asked to record the days they read, with the aim to get a long streak of continuous reading. In this, the programme helps to maintain reading levels, which can drop by up to two reading grades over summer."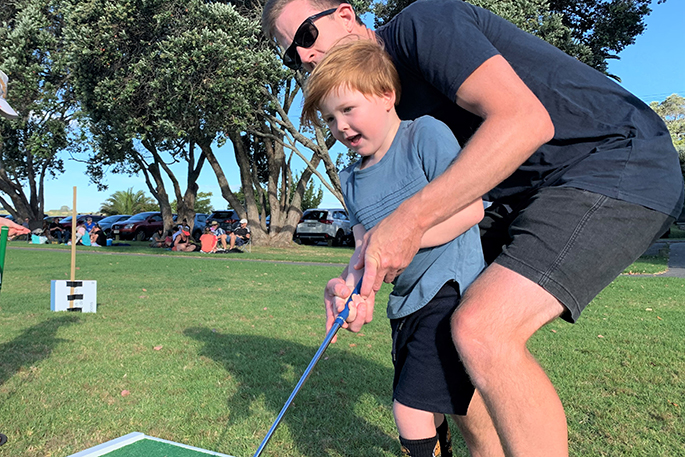 Beau, five, golfing with dad.
The tweens and teens were rewarded with a mystery solving party at the library, topped off with pizza and a prizes.
"The children who completed the programme were invited to bring their whole family to a celebration of reading at Memorial Park field, with 10 different activity stations including a bouncy castle, three-hole mini-golf, face painting, storytelling, giant bubbles, athletics obstacle courses, swing dancing and bucket drumming."
And thanks to the fund-raising of Friends of the Library and the generosity of Pub Charities, they each received a brand new book and certificate to keep as a prize.
Kelly Schischka says her daughter's reading has seen noticeable improvement as a result of doing it.
"I think that we now have a life-long book and library lover on our hands as a result of such a great experience. She is constantly asking us to take her to the library!"
An impressive 1036 children signed up to the programme, and 306 tweens/teens to the teen version.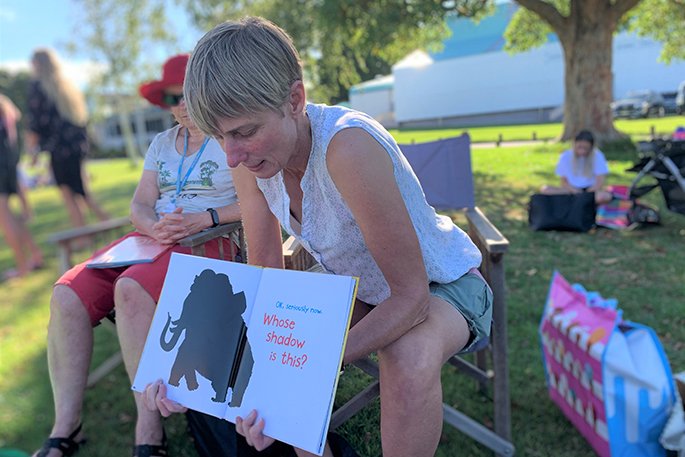 Library manager Joanna reading stories.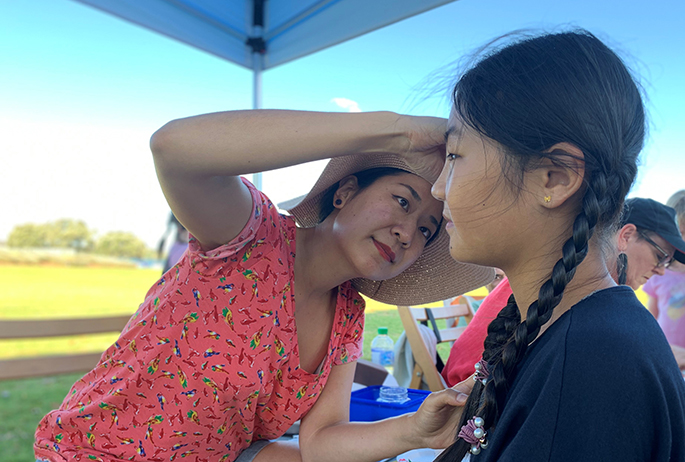 Grace, 10, getting her face painted.
More on SunLive...