BOP Deerstalkers turn 70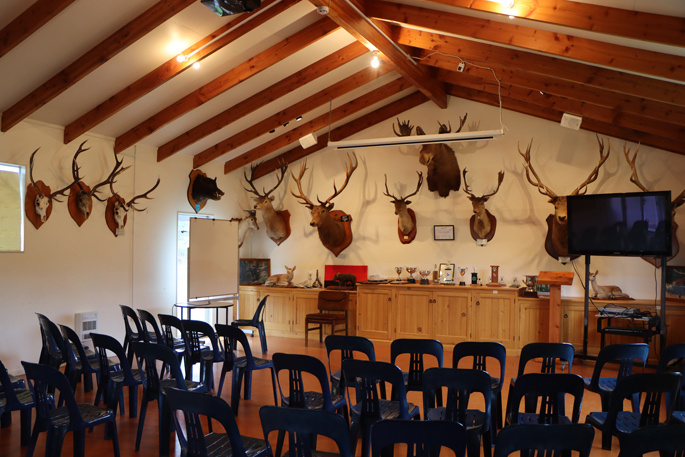 Many memorable hunting moments have passed through the NZ Deerstalkers Bay of Plenty Branch, which recently celebrated its 70th birthday.
But NZDA BOP president Clyde Rogers says the club is about much more than hunting game.
"I've been a part of four deerstalkers clubs, and this is the most family-orientated one by far," says Clyde.
"The club often works with other community groups on projects, and the end results from these collaborations is something we're really proud of.
"The hunting is one of many reasons why we go bush."
Looking back
It was 1950 when 28 keen hunters met at Haymans Hall, Tauranga, to discuss the formation of a Bay of Plenty branch of NZ Deerstalkers – and the club was established a month later.
Since, countless competitions, hunting weekends, party hunts and other events have taken place. Today the club is still going strong with more than 500 members, attracting both rural and urban dwellers alike. Membership peaked last year at more than 560 people.
A few families have several generations of club members, says Clyde. "While we'd like to have more junior members, many experience the club through Scouts at our range with organised shoots."
Safety first
The club has been instrumental in teaching locals how to hunt safely, both independently and in collaboration with other organisations and their Hunts Course programme. Back in the day the club worked with the Mountain Safety Council to teach people first aid and the skills needed to get a gun licence.
In the 1990s, many NZDA BOP members were a part of Land Search and Rescue Tauranga, putting their extensive knowledge of the bushland to good use. "This club has strong morals, and safety has always been one of them.
"There are good hunters and bad hunters, just like there are good and bad drivers. People who join our club start off on the right foot by surrounding themselves with experienced hunters," says Clyde.
Conservation
Looking after the land is another moral the club holds dear. "Nature requires balance – going in there and killing everything doesn't work. Being out in the bush teaches you that."
The Aongatete Forest Project went to NZDA BOP to help protect their king fern from being eaten by deer. "The area is close to Aongatete Lodge and tracks, so it was unsafe for us to try and hunt the deer.
"So instead, we built a fence around 1ha of land to allow the king fern to grow, and three years later it's thriving."
A place to call home
NZDA BOP's Tauriko base sits on about 1ha of land. It was previously part of a dairy farm owned by club member John Jefferson, who sold it to the club in the late-1980s. John was club president from 1983-1986, and is a life member.
Keith Theobald has been with the club for 30 years. He was president from 1993-1998, and is a life member. Building the clubhouse, which opened in August 2000, is his highlight.
"We're lucky that many people in the club were tradesmen," says Keith, who was a builder and the clubhouse project manager. "Our last clubhouse was a small cottage, so we moved it further up the property and extended it."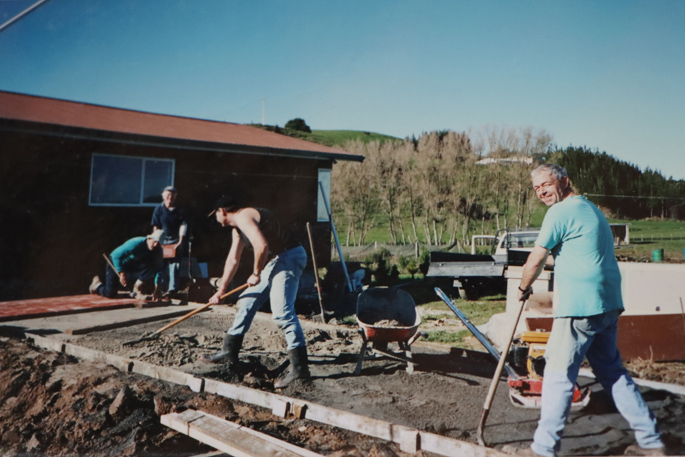 The building is still under Keith's wing today – he's the building custodian. He's seen the clubhouse walls fill up with hunting achievements during the last 20 years. Six out of NZ's seven deer species are displayed, as well as a few pigs and a moose.
In recent years the club sold part of their land, used as a shooting range, to the neighbour for development. Now they have a new shooting range in TECT Park, where club members run public open days on the last Sunday of every month.
History repeats
And 20 years on the club is still showing that volunteer builds are their strong suit. They maintain three huts including Te Whare Okioki Hut in the Kaimai Range. Club members built the 12-bunk hut from scratch last year, in association with the Kaimai Ridgeway Trust and tramping groups.
The build site could only be accessed by a three-hour tramp or helicopter.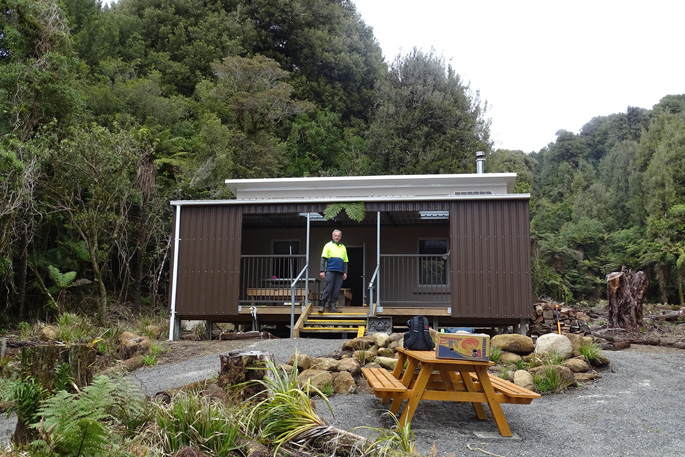 "Logistically, it was a real challenge for the group," says Clyde.
"The majority of the supplies couldn't be carried in, so we spent a lot of money on air time.
"About eight people worked on the hut at one time. A few times they'd arrive by helicopter, but the conditions meant they couldn't be picked up again, so they had to walk out to get home."
Life member Stan Lowe was the driving force behind the build. "We've achieved a lot during our 70 years thanks to the efforts of our members, particularly our life members, who have put so much into our club.
"We're very grateful for the grants we have received over the years from generous organisations like TECT that allow us to do what we do."
More on SunLive...