Fast Times in the Bay of Plenty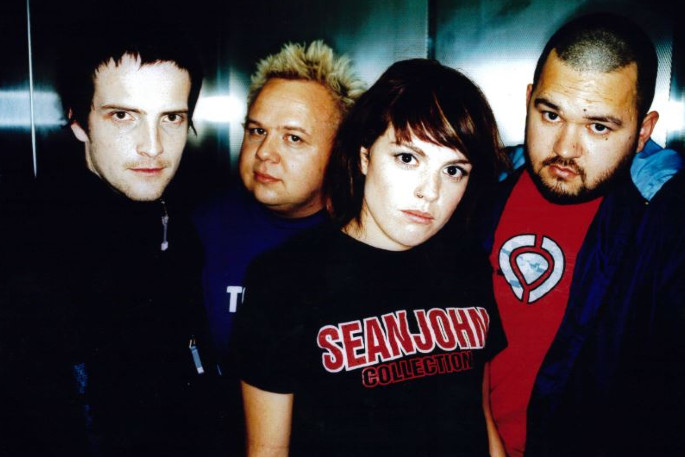 They say that absence makes the heart grow fonder. In their hit song 'Fast Times In Tahoe', Elemeno P 'really' doubted that old cliché.
However, after the madness of 2020, this classic Kiwi rock band are clearly excited to be back touring on home shores again.
Frontman Dave Gibson suspects it's roughly 10 or 15 years since they played such an extensive Kiwi tour.
Dave, along with drummer Scotty Pearson, guitarist Justyn Pilbrow, and bassist Lani Purkis, will play 14 different locations promoting the High Fidelity vinyl release. The tour includes two shows in the Bay of Plenty at Waihi Beach Hotel, Waihi Beach on February 7 and Totara Street, Mount Maunganui on March 6.
The High Fidelity tour is promoting the release of the band's first three albums 'Love & Disrespect', 'Trouble In Paradise', and 'Elemeno P' on vinyl. New York based Dave, who has enjoyed a 'month of being free' in Aotearoa since leaving quarantine a week shy of Christmas, is proud of a 'pretty good' record collection Stateside. He is 'stoked' to see the band's works in the format.
"I like the physical nature of a vinyl," says Dave. "It's a considered purchase. A thing that exists as opposed to when you are streaming music. Of course I stream music all day every day but it is like such a throwaway commodity."
Vinyl has enjoyed a renaissance in recent years with music fanatics embracing the platform as an alternative to streaming. It has become 'a playlist world', according to Dave, compared to the deliberate nature of needle on wax.
"It's like a considered thing. Like a ritual. You feel like: 'I am going to take this time to do this thing.'"
Fans at the shows are therefore promised a special and intimate treat. The band will be playing their 2003 breakout album 'Love and Disrespect' in full from the start, the way it was initially intended.
"There are some songs on that album that we have never played live," says Dave. "So it is going to be the first time we are ever doing it. That's quite exciting.
"That album meant a lot to us because it has kind of changed our whole lives. It is going to be dope. You might not ever get to see us play those songs live again."
The band will then play some more favourites from their back catalogue. '11:57', from their sophomore release 'Trouble In Paradise' could be one of them. It's a song that bassist Lani once claimed was written in the Mount, a narrative Dave is happy to push.
"I feel like there is a story and there is a memory of a songwriting trip that Justin and I took down to The Mount. That feels vaguely true. I am just going to say it is true."
The plot thickens, with Dave playfully suggesting the song was penned at the top of Mauao, with an acoustic guitar and a melodica.
"I wrote it at the Mount in 2001 on a trip up that mountain, that rock. That's where it was written. We were at the very top of that."
Whether that yarn is entirely accurate or not, remains up for debate. What is undebatable is that Elemeno P are ready to put on a special show in the shadow of 'that rock' nearly two decades later.
You can preorder Elemeno P's vinyl releases and buy tickets for their upcoming shows at: www.elemenop.co.nz
More on SunLive...