LIVE: Update on Northland COVID-19 case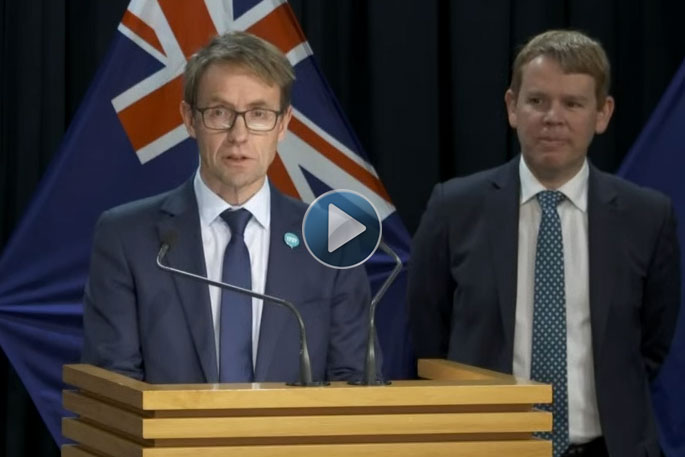 UPDATE: All of the close contacts to the Northland COVID case have tested negative so far.
Minister for COVID Response Chris Hipkins says all contacts of the January positive case have been tested and all have returned a negative result.
He says this is encouraging news.
"A lot of investigation work still continues," the Minister says at today's media update.
"Yesterday, we tested 10,812 people. That brings our total number of COVID tests to more than 1.5 million."
Hipkins says they are hugely appreciative to the people who are doing their part to keep the virus at bay.
Director-General of Health Dr Ashley Bloomfield says today, there are four new border cases to report since 9am on Tuesday.
"All of these cases are in managed isolation facilities.
"There is one historial case. A previous case has been reclassified and is under investigation."
Ashley says there are currently 68 acive cases in NZ.
He says the close contacts of the Northland case have also been revised and 11 contacts remain.
These people have had a more prolonged exposure to the positive case.
"These people will remain in isolation for the 14 day recommended period."
EARLIER:
The Minister for COVID Response Chris Hipkins and Director-General of Health Dr Ashley Bloomfield will provide an update on the previously reported community case in Northland.
They will be live from 1pm.
Yesterday there were no new cases of COVID-19 in the community, and two new cases in managed isolation.
Sixteen people have been identified as potential close contacts of the
And of those, 15 people have returned negative tests. One result is still pending.
A total of 157 staff from the managed isolation facility at Pullman Hotel have been tested, along with 192 guests currently in the facility.
Of those, 30 still have test results to come, and all others have returned negative results.
Contact tracing staff are following up with 357 people who departed the managed isolation facility between January 9 and 24.
"Of that number, 325 have been contacted, are isolation and have been or are being tested. The remaining former guests are being followed up today."
187 people received a push notification as a result of having scanned into one of 31 locations of interest.
More than 1500 people were tested at community testing centres around Northland on Monday.
The total number of active COVID-19 cases in New Zealand is 65. One previously reported case has now recovered.
More on SunLive...