More earthquake swarms recorded in NZ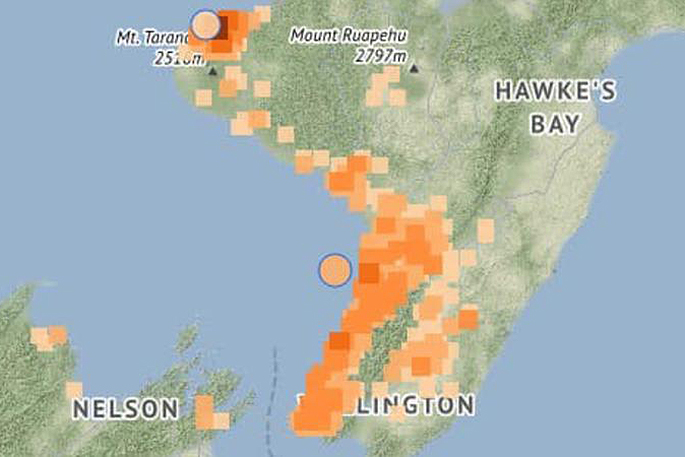 Nearly 2500 people are reporting to have felt a swarm of earthquakes in the North Island.
There have been several reports of quakes being felt along the coast near some parts of Wellington, Paraparaumu, Otaki, Levin, Foxton, Palmerston North, Whanganui and further north in New Plymouth.
According to GeoNet, a light 4.3 magnitude earthquake occurred about 30km northwest from Levin at 6.29am.
It had a depth of 30km.
Nearly 2500 people reported it, reports RNZ.
About 5km northwest of New Plymouth, GeoNet recorded three quakes: 3.6 magnitude at 5.36am, 2.3 magnitude at 6.12am, and magnitude 2.1 at 6.51am.
This cluster follows on from the swarm that struck the Bay of Plenty on Monday.
A swarm of shallow earthquakes occurred in the Okataina Volcanic Centre – the two largest were a M4.5 and a M4.9.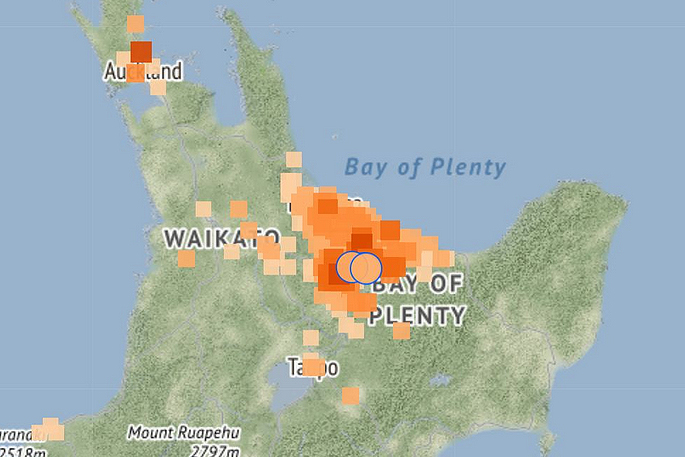 The Rotorua swarm on Monday.
The larger event was widely felt across the upper North Island, with more than 5200 felt reports.
GeoNet says more than 68 earthqauke were recorded since 7.47am ranging in size from
"Okataina Volcanic Centre lies east of Rotorua and is one of two active caldera volcanoes in the Taupo Volcanic Zone," says a post on the GeoNet website.
"Earthquake swarms are common in the Taupo Volcanic Zone, especially in the area between Rotorua and Taupo which is tectonically active.
"The last swarm with quakes of this size within the caldera was in July 2004 located just north near Lake Rotoehu and before that in 1998 just to the south of Monday's sequence.
More on SunLive...