Hotter weather builds again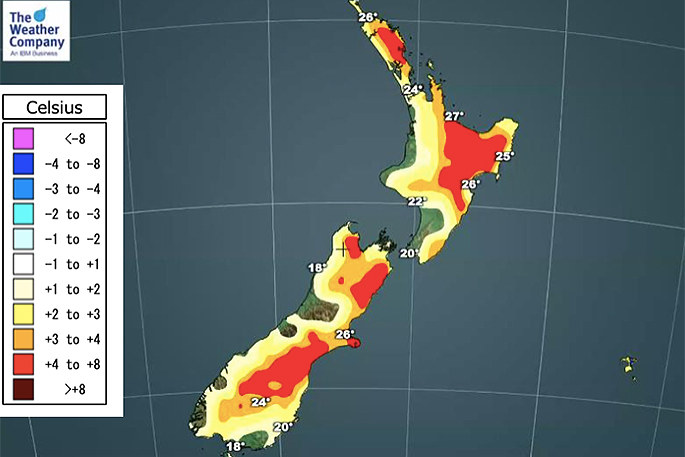 Hot and windy weather is being forecast for this week.
Weatherwatch.co.nz says a high pressure is centred just north west of New Zealand.
"This set up is helping bring in a pulse of Australian heat this week and temperatures are likely to surge into the mid 30s for some eastern/inland parts of the South Island and potentially the North Island too.
"Rain is limited today to the south western corner of the South Island, mostly Fiordland and South Westland with a few isolated showers in Southland and also further up the West Coast.
"The North Island is dry today."
WeatherWatch says westerlies will still be a bit windy today with much of the country on the outer edges of the northern high pressure system although in the north of NZ it will be fairly calm.
"This set up encourages hotter conditions with west to north west winds moving in, meaning eastern and northern NZ will be sunniest too."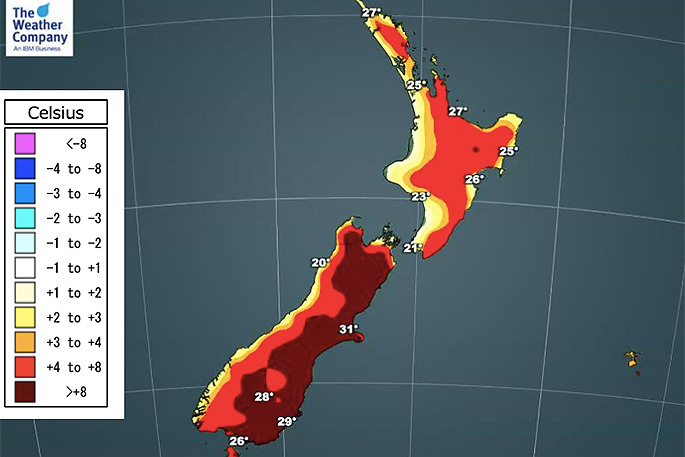 Weather map for Tuesday.
More on SunLive...