Karate classes for neuro-diverse children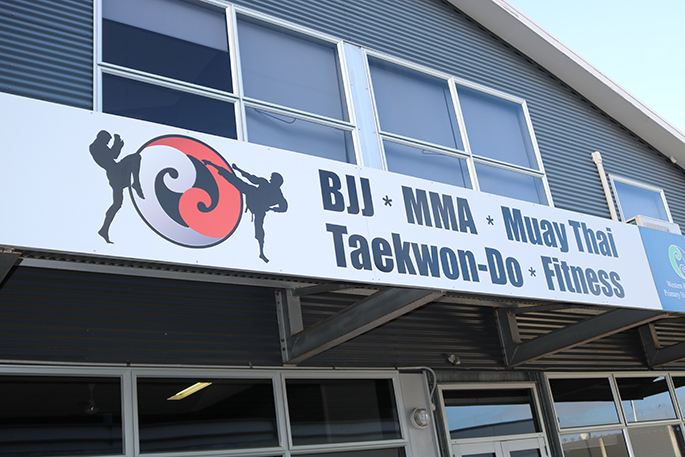 Tauranga children are being offered the opportunity to take part in 'neuro-diverse' karate lessons.
Neuro-diverse refers to anyone diagnosed or non-diagnosed with Autism, ADHD, Asperger's Syndrome, Dyspraxia and other forms of Neurodiversity.
Sensei Jason Edgecombe, who will run the classes, was diagnosed as a child as being on the Autism Spectrum, ADHD, & Dyspraxia.
He is an internationally qualified instructor who is also a mentor for children and teenagers who are neuro-diverse.
Jason says the idea is to use martial arts as a vehicle for them to find out who they are.
"If you're doing it with the right instructor, you start to believe in yourself and gain an appreciation of what you're capable of.
"It's like the blind leading the blind, only we can all see."
According to a release, during the classes "the child's unique mind is understood, accepted and not considered a disorder".
The classes will not only teach them karate but will mentor them and assist them to develop confidence & self-esteem, in order to find their place in the world.
Jason says with the right instructor, it's possible to start believing in yourself and gain an appreciation of what you're capable of.
Children will have the choice of joining group classes or doing one-on-one sessions.
Owner of The Martial Arts Academy Scott Coburn says for a few years they had children coming in not attending school as they were struggling to fit in, with parents who are looking for something to keep them engaged.
When he heard that Jason had social enterprise group One Unique Mind, he thought it was a perfect fit.
"Part of what we do is not just kicking and punching, it's a community thing."
He wants to provide a service to the community that aren't already being provided to.
"If one or two kids can feel comfortable in their own skin as a result of what we do, then that's a success story.
"I think the big thing is they will feel comfortable with themselves and avoid things like depression.
"The concept is not really about martial arts, it's about these kids and how the rest of the world's trying to make them conform and they shouldn't have to."
Jason says there are a number of reasons why neuro-diverse children might struggle in regular classes, including sensory issues from the noise, the children needing one-on-one attention, and being 'a little bit quirky'.
Scott also wants to hold workshops around depression particularly for adult men who are struggling.
He also isn't ruling out having neuro-diverse classes for adults in future as well.
The classes will start on February 2.
To register for the classes, click here.
Group classes will run Tuesdays at 3.45pm, and Jason is also available for both one on one training and family assistance at the following times:
Mon 9am - 12pm
Wed 9.30am - 2.30pm
Thurs 9.30pm -12pm
Fri 9.30pm - 2.30pm
More on SunLive...