Community mourns big-hearted and talented teen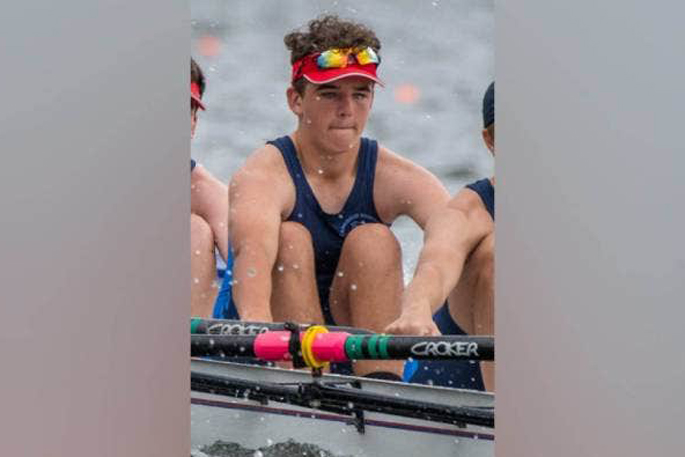 Rowing teammates of a "big-hearted and talented" Cambridge student killed in a cycling accident will form a guard of honour for their friend's funeral.
Hugo Shaw, 14, was killed when his bike collided with a truck in Papamoa on Tuesday.
Hugo was a student at St Peter's School in Cambridge.
Teachers and coaches had already pegged the "bright blue-eyed-boy with tousled hair" as having a bright future both in sport and academically.
He was also well-liked by fellow students.
St Peter's School rowing coach, Janey Charlton, says Hugo was a strong competitor, good-natured and well respected.
"It's all been a little surreal," she says. "It's come as a shock".
"He was one of those pretty outstanding, lovely kids with a really nice nature. The funeral will be a celebration of his life, and we are going to do a guard of honour."
A rowing camp at Lake Karapiro, which Hugo was set to attend, will go ahead as scheduled on Sunday with school counsellors and chaplains on call.
Janey says it will be good to have all the students together.
Social studies teacher Rachel Cox says she first met Hugo through basketball, and he immediately made an impression on her with his caring nature and politeness.
"He was on his way to becoming one of the better people in this world," she says.
"He was a thoroughly lovely boy with multiple talents, huge ambition, a great heart and a beautiful future ahead of him.
"Some boys you just know will be great men. He was one of them. What a huge loss to our world."
Rachel says the school community has rallied around Hugo's family, and each other, as they come to grips with the loss.
"The school has contacted the entire community," she says.
"Even though we are a larger school it is very close-knit. Counselling services were involved early to help and our reverend is on call for anyone who needs to talk."
Rachel says it wasn't the first time a child she'd taught had died and the emotional journey was immense.
"You cannot teach without connecting," she says.
"Even though you say goodbye when they move off from school that relationship is still there.
"You feel really deeply about how these kids are doing and all the success you hope for them.
"Most of the time you see them grow up and you are really proud. It's going to take a long time to come to terms with losing such a great person like Hugo so young."
More on SunLive...