Event promoters warned after Wiggles botch up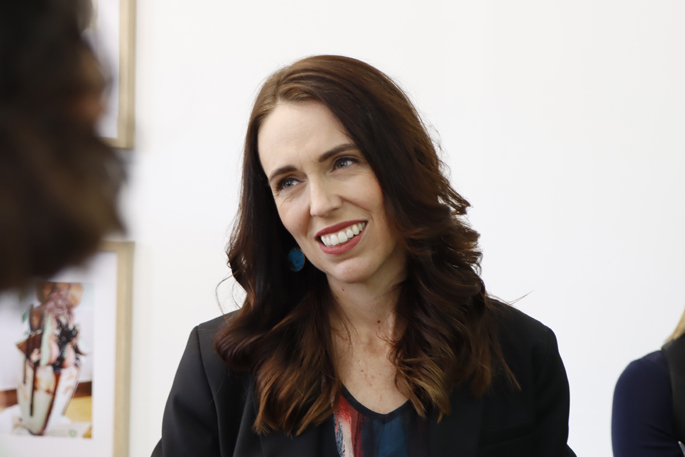 Jacinda Ardern has issued a "strong warning" to event promoters after it emerged The Wiggles may not be able to undertake their planned tour of New Zealand due to a failure to secure MIQ places.
"For me it's common sense: Don't go out and put a poster up and sell tickets before you've booked your MIQ place," the Prime Minister says.
Speaking at the Labour caucus retreat in Nelson, Ardern says she would leave it to Immigration New Zealand officials to decide whether to grant border exemption to the children's entertainers, who are due to begin a 20-show tour on March 19.
She was concerned that, were the tour not to go ahead, there would need to be a satisfactory outcome for ticket-holders.
"A number of families... through no fault of their own have purchased tickets [and] we now need to find a practical solution," Ardern says.
"A strong warning to promoters here: Do not promote an event until you have everything in place, and that includes booking your quarantine places."
She acknowledged the Government may need to be clearer in its messaging, saying: "Entry's not the same as an MIQ place, and that might be something we have to clarify on our side as well."
Live Nation, The Wiggles' New Zealand promoters, have approached a number of MPs in the hope they will help the group secure border exemption to enter New Zealand, Stuff understands.
Among those was Simon Bridges, MP for Tauranga, who tweeted he had "drafted a letter to the powers that be asking that they do what they can" to allow the group, which celebrates its 30th anniversary this week, to play the shows set for March and April this year – even though they have not booked spots in MIQ.
Bridges says the snafu was down to "visa approval delays" that meant "the MIQ slots that were available aren't anymore".
All travellers to New Zealand are required to spend 14 days in managed isolation upon arrival, meaning the group and their crew would need to enter an MIQ facility no later than March 4, but there are currently no MIQ places available in that window.
MBIE says it could not disclose information about individual applications to the Managed Isolation Allocation System but noted: "Just because someone gets a visa does not mean we give them a voucher in managed isolation. They have to book like everyone else."
Live Nation says it was "working closely with the relevant authorities on logistics for The Wiggles tour" and was "looking forward to welcoming them to New Zealand".
The prime minister says only about 65 artists had been granted approval to enter New Zealand outside of screen and television, and there was an "entertainment flow on effect" to the country when acts like The Wiggles were allowed in.
"We do want to see parts of New Zealand benefiting from events like that."
But she stressed that process of applying for a visa was different from the process of quarantining, so "make sure you've booked your quarantine before you've booked your dates"
More on SunLive...