Audiologist celebrates new BOP business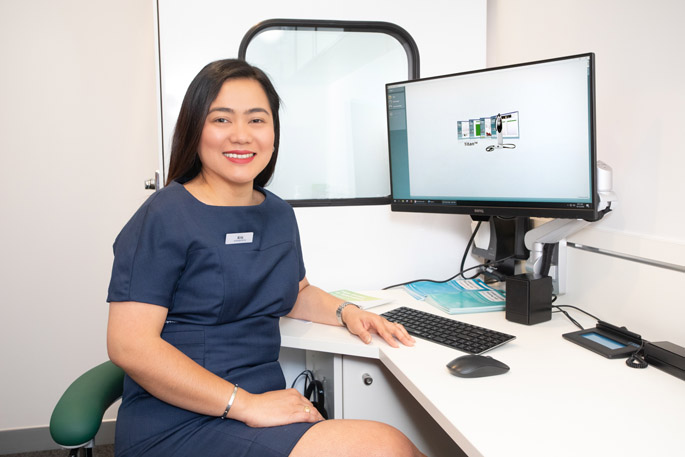 The Rotorua community is welcoming a new audiology service after new research reveals that four in five Kiwis are concerned about hearing.
Audiologist Kris Fremista is celebrating the opening of her new business, the most recent Specsavers Audiology service in New Zealand.
Kris will provide the latest hearing services in a mission to fight a serious health concern across the country.
The opening comes as research reveals that an estimated 1.9 million New Zealanders (83 per cent) over the age of 40 have felt concerned about their own hearing, yet 59 per cent of these people have put their hearing at risk by not seeing a medical professional.
After 11 years of experience in the field, Kris says she is so excited to be joining the team at Specsavers Rotorua to help support people in the local area.
"When I was younger, I always wanted to pursue a career that could make a difference. Hearing loss is not as simple as not being able to hear; an inability to pick up certain sound can affect how we interact with our family and can have a negative impact on relationships. It can also have implications on our performance at work, self-confidence, how we act in social situations and memory loss; it can seriously impact quality of life."
She says the research concerns her as it's clear that many Kiwis are noticing hearing issues, but not doing anything about it.
"One of the biggest joys of my role as an audiologist is seeing the impact our work has on the lives of the people we work with.
"When a customer tells me how their hearing aids have helped them hear their family, it's wonderful. That's also why I'm glad to be joining the Specsavers team to offer the best value services and solutions in an industry that has been somewhat restrictive in the past."
The research also showed that more than half of Kiwis over the age of 40 have not had their hearing tested in the last three years, the timeframe recommended by audiology professionals.
The biggest barriers for individuals not seeking help after noticing loss was not thinking that the problem would be too bad (65 per cent), believing that seeing a professional would be too expensive (22 per cent) and thinking that the problem would go away by itself (14 per cent).
Specsavers' executive director of Audiology, Darrel Magna, says the new offering is giving New Zealanders a more accessible solution to hearing loss.
"By offering audiology to our customers, we're hoping to normalise hearing tests and address hearing loss earlier, before it affects a person's life.
"All customers aged over 40 at Specsavers Rotorua will now be offered a free five-minute hearing screen as part of their standard eye check. People just shouldn't be delaying when it comes to hearing challenges, especially if it means they can't live their lives to the fullest."
All New Zealanders with hearing loss are eligible for some kind of hearing aid funding through the Ministry of Health, ACC or Veterans' Affairs and Kris, who is a fully qualified audiologist, can offer assistance with the process of applying.
"I would encourage everyone over the age of 40 to see their local audiologist for a regular check-up. However, if you ever notice a change, you should visit sooner. There is more we can do to help if we catch any issues sooner," says Kris.
Hearing Checklist:
Specsavers audiologist, Kris, says if you experience any of the following tell-tale signs, you may benefit from a free 15-minute hearing check.
-Do you have the TV or radio turned up louder?
-Do you find telephone conversations hard work?
-Do you ask people to repeat things?
-Do you have difficulty following conversations in groups of people?
-Has someone suggested you might not be hearing as well as you used to?
More on SunLive...