Learning about Tauranga's past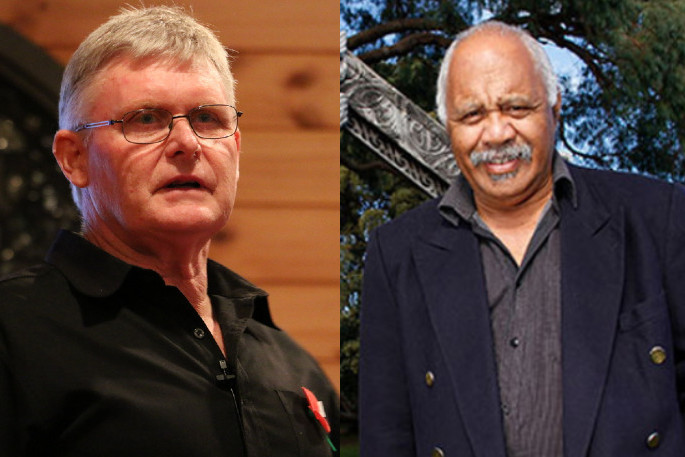 For those who have wondered about the early days of Tauranga, there are two highly informative nights planned this month.
The Battle of Pukehinahina - Gate Pā - in 1864 is one of the most significant events in the history of the city.
Historians Buddy Mikaere and Lt Col Dr Cliff Simons will explore why this battle happened, what happened during the battle, the aftermath and its importance for all of us living in Tauranga today.
Cliff will also be outlining the story of the early Christian missionaries who made Tauranga their home, and their ongoing contribution and legacy.
St. George's Anglican Church in Gate Pā sits on the site of the Battle of Pukehinahina and will be hosting the two summer lectures.
"Each year we offer free lectures to help the community understand our city's history and how it shapes our present," the church's vicar, Rev. John Hebenton.
"This year we are hoping to offer four lectures."
The first lecture at 7pm on Sunday, January 24, is titled 'The story of the early CMS missionaries in New Zealand', and will be presented by Lt Col Dr Cliff Simons.
Cliff is a well-known historian, speaker and author who specialises in New Zealand's colonial and military history. He recently released the book 'Soldiers, Scouts and Spies, a military history of the New Zealand Wars 1845-1864'.
"Cliff will be placing the story of the early missionaries within the historical context so that we can understand the enormous contribution they made to Aotearoa-New Zealand, for better and for worse, in the nineteenth century, and their legacy today," says John.
The following Sunday, at 7pm on January 31, Buddy and Cliff will be presenting a lecture on 'The Battle of Pukehinahina – Gate Pā.
Buddy is a former Director of the Waitangi Tribunal and is a consultant, author and historian. In Tauranga he represents the environmental interests of several local iwi/hapu in their interface with local councils and developers. Buddy and Cliff are the co-authors of the book: 'Victory at Gate Pā?'
Buddy and Cliff will will offer both their up-to-date research done for their book published in October 2018, and the work they have done since for the reprint.
"St George's Church operates with the kaupapa of – 'let everyone who enters here be reconciled'," says John. "There will be an opportunity for questions and discussion at the end of each lecture."
A koha – donations will be collected at the door to help cover the costs.
All lectures in the series will be held at St. Georges Anglican Church, on the corner of Cameron Rd and Church St, Gate Pā, on the hill next to the Mega Mitre 10.
For more information please contact Rev. John Hebenton on John.Hebentontssf@gmail.com or go to the website www.stgeorgesgatepa.com
More on SunLive...