Slight temperature drop for Tauranga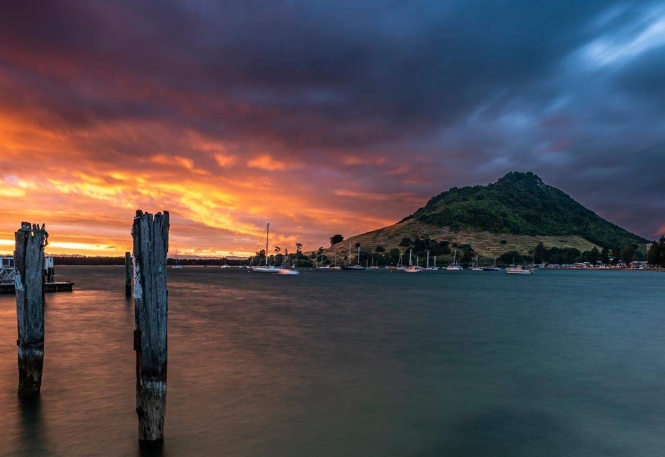 Tauranga residents and visitors will avoid most of the wind and rain that is expected to hit other parts of the country this week.
"You guys are one of the few places in the country that aren't going to bear the brunt of a lot of this bad weather that is forecast," says Metservice meteorologist Peter Little.
MetService is forecasting an active front to sweep across Aotearoa this week, bringing heavy rain to western parts of southern and central New Zealand and strong northwest winds to many places.
The front is followed by a change to showery southwesterlies, with temperatures forecast to plummet across much of the country, and large waves predicted to affect southern and western coastlines.
Peter says temperatures will drop slightly due on Wednesday as the active front moves over Tauranga.
The forecast high on Wednesday is 22 degrees, with a low of 12 degrees overnight.
"There will be slightly cooler temperatures overnight and slightly cooler temperatures during the day with a bit more breeze. So for people doing outdoor activities, it might be a bit of a reprieve from the warm that you have had."
"It is going to be pretty windy as well ahead of the front, with strong north westerlies affecting much of southern and central New Zealand.
As you head further north the front starts to weaken as it moves over Tauranga – so you won't get more than just a few showers."
A written statement by WeatherWatch says damaging winds will develop on Tuesday with heavier snow in the Southern Alps then a colder than average day nationwide by Wednesday.
"The unseasonable storm will generate winter weather conditions in some parts of the South Island. As we said on Sunday, travel plans may be impacted this week whether by plane, boat or road in both islands - especially the South Island."
Temperatures will drop below normal for most places but for some, it won't be a major cold change due to being in peak-summer, says the statement.
This storm will leave an unsettled pattern around NZ right into this weekend, more so in the form of windy westerlies.
Despite the incoming low, many northern and eastern areas will remain mainly dry.
More on SunLive...