What's on Today? Farmers market and circus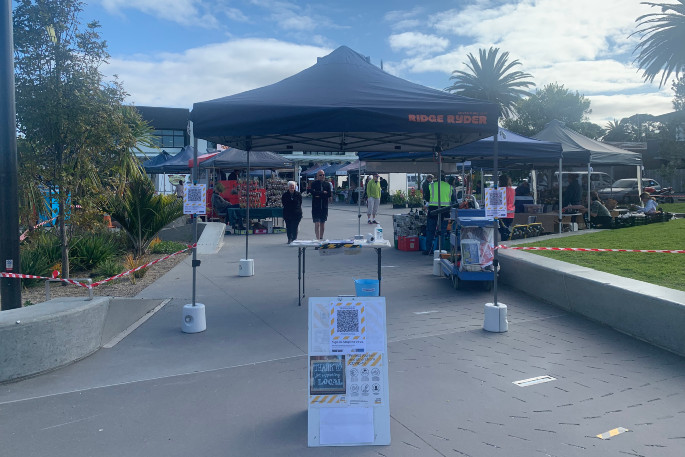 Good morning sunners. It looks like it is going to be another fine day in Tauranga today, but some showers are forecast to move in in the afternoon.
A high of 25 degrees is being forecast today.
There are lots of things happening in the city today.
The Mount Farmers Market is on from 9am to 1pm at Te Papa O Nga Manu Porotakataka, formerly known at Phoenix Car Park.
The market offers a diverse range of local artisans and purveyors present some of the finest fresh produce, breads, pastries, oils, chutneys, relishes, eggs, plants, seedlings, honey, fresh cut flowers, lettuce & herbs, and even something for our four legged friends plus other delicious seasonal edibles from the region.
The Great Moscow Circus is also in town at The Lakes.
People can delve into the whimsical world of Moscow, where the decadence of Russian tradition meets a multi-sensory experience with modern twists and turns.
The Great Moscow Circus has scoured the globe to find an array of enchanting acrobatics, slapstick comedy that will have you in fits, breathtaking stunts including the famous Splitting Globe Of Death, FMX jumps beneath the big top and that's not all.
Check out what else is happening in and around Tauranga below:
Sunday 17 January
$1000 Choral Scholarships Opportunity
Secondary/tertiary students with choral singing experience invited to apply for 2021 $1000 scholarship place with Scholars Baroque Aotearoa Chamber Choir. Info/audition/inquiries: www.scholarsbaroque.com scholars@scholarsbaroque.com
---
A COURSE IN MIRACLES
A powerful transformational interfaith teaching to find inner peace. Stuck in past grievances and resentments? Get over it! Free Internet forgiveness workshop. https://jenniferhadley.com/how-get-over-it. Text02102742502
---
Art on the Strand
Original art for sale. Weather permitting. 9am - 4pm . The Strand, Tauranga. Tauranga Society of Artists
---
Golf Croquet
At Club Mt Maunganui, Kawaka St. Tues,Thurs, Sun; 9.15am for 9.30am start. Visitors, new players welcome. Ph. Nev 07 575 5121
---
INVITATION TO MEDITATE
Follow your own meditation practice with Quaker Friends during an hour of silence.10am-12 in hall behind Brain Watkins House, corner Cameron/Elizabeth Roads. Refreshments. Text 02102742502
---
Kaimai Canoe Club
Meet other white water kayakers, practise skills at Baywave, kayak the Wairoa release. Ph Joe 021 156 3472
---
Mah Jong Te Puke
12:45-4pm Lyceum clubrooms, 8 Palmer Pl Te Puke. All welcome. Learners on Thursday. Gig Green 0274 306 383
---
Maketu Market
Every 3rd and 5th Sunday. Set up from 7am at Maketu Village Green. Phone Maureen 0212671685 or Lyn 021882059.
---
Maketu Market
Held on the 3rd & 5th Sundays of month at Maketu Village Green. Set up from 7am. Ph Maureen 021 267 1685
---
Psychic Cafe Spiritual Event
Greerton Community Hall. Doors open 6:40pm, starts 7pm. $10 door entry, then everything free. Free psychics, healers, refreshments. Largest regular Spiritual Meet in NZ. www.psychiccafe.nz
---
QUAKERS
invite you to explore your spiritual journey. Silent worship, refreshments, conversation. 10am N W cnr Cameron Road Elizabeth Street. All welcome. Ph 5433101. www.quakers.nz
---
Tauranga Organ Keyboard Society
1:30pm at Carmel Country Estate Social Ctr, 11 Hollister Lane, Ohauiti. Play or listen to organ or Clavinova. Ph June 574 2204
---
TePuke Country Music Club
1pm-4pm at Te Puke Citz & RSA Club. All welcome. Ph Gayle 573 8255
---
The Sociables
A group of males & females in their 30s/40s/50s that meet to participate in events, dining out or bushwalks. Ph 022 012 0376
More on SunLive...