Unique native birds fuel Judy's rescue work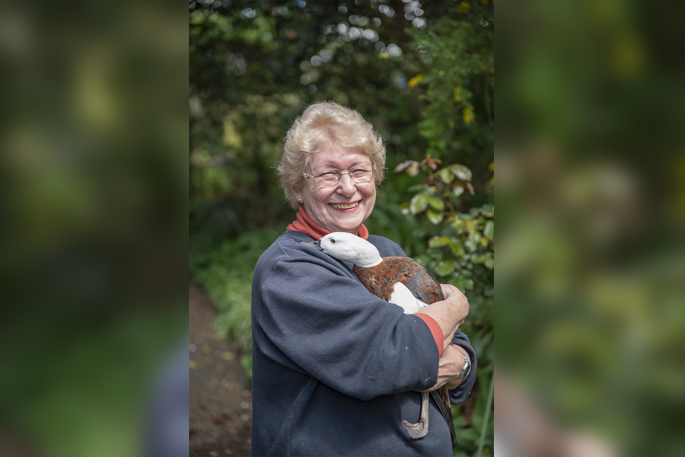 "It all started when a neighbour brought an egg around and told me to put it under a desk lamp, and I'd have a duckling," says bird rescuer and breeder Judy Fentress.
Thirty years on and the Waikato woman has 21 walk-in aviaries, and is well-known for her work with injured and sick native, exotic and domestic birds.
Growing up on a beef ranch in Colorado, USA, birds didn't feature much at that time. "We had all sorts of animals around and made pets out of whatever we could lay our hands on," says Judy.
She met her husband, Dave Fentress, at high school. Both became highly qualified in their fields; Dave in Information Technology, and Judy in finance. When Dave's job took them to Switzerland, Judy relocated and they lived there for 20 years "exploring and enjoying Europe by motorcycle whenever they could".
Judy ran a hedgehog rescue centre in Switzerland. As a protected animal, if they weigh less than a kilogram in the fall they are taken into care as they are unable to survive hibernation. "They had to be kept warm, fed, and awake!"
Moving to New Zealand
Following a trip to New Zealand, Judy and Dave applied for visas, and had given up on the idea when a job offer came from Hamilton. "We moved to the Waikato in 1991 and found the home we are in now."
Following the encounter with the neighbour and the duck egg, which she actually managed to hatch, Judy was hooked. "I began hatching eggs for the then-president of the Otorohanga Kiwi House and spent a lot of time there."
She became a member of the Otorohanga Zoological Society, soon becoming the treasurer. "I was the treasurer for 15 years, and they made me an honorary life member."
Judy developed a real love of New Zealand's native birds during her time at the Kiwi House.
"I worked with the wildlife manager at the Kiwi House, and I'll never forget the first time I got to watch a kiwi hatch."
Her own bird rescue
When the kiwi house stopped taking rescue birds, Judy willingly took over by starting her own bird rescue unit. Part of her one-acre property became aviaries, a shed and feed store. The carefully designed complex of 21 walk-in aviaries was built by a fencer.
While vets will examine and operate on native birds for free, the cost of medications and food is down to Judy. She funds the entire venture herself, so donations are very much appreciated.
Incubate eggs
"I also incubate eggs for people, 'pet bird sit', and breed birds to help fund the rescue."
She has an extensive variety of bird food on hand at all times as she never knows what breed will be brought to her next. "There's a food chain and I respect that."
She raises mice, has a meal worm farm, keeps vegetables and fruit available, and has several feed bins containing a variety of grains and seeds. There's always beef heart, dead birds, and chicken necks in the freezer for the hawks. Feeding takes a couple of hours morning and evening during peak times.
Judy accommodates most natives, wild birds, domestics and abandoned pets, with the exceptions of rock pigeons and chickens.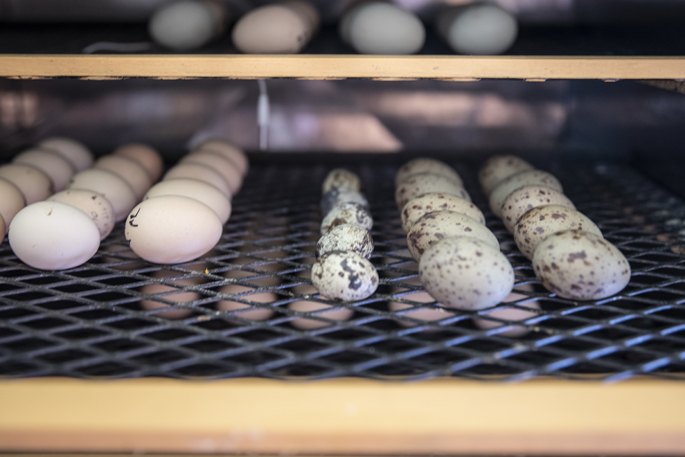 Her Department of Conservation permit allows her to hold natives and incubate native bird eggs. Records must be kept of which bird, where they come from and where they are released. Natives are often 'soft' released at Shaw's Bird Park in Hamilton.
About 500-600 birds a year pass through Judy's Bird Nursery and Rescue, with the bulk of them arriving from October to January.
"I learned so much at the Kiwi House, and from working with vets over the years, I usually know whether a bird can be saved or if it's kinder to put it down."
Occasionally she keeps a rescue – and this includes a paradise duck she hatched called 'Mrs P', who follows her everywhere and loves Judy as much as Judy loves her.
Proud moments
A pukeko named 'Pookster' – which starred in the first two adverts of the award-winning Genesis television commercials – was born and raised at Judy's Bird Nursery and animal trainer Mark Vette trained the bird for the role.
Judy incubated and hatched three rare New Zealand blue ducks that are only found here, and then hand-reared them to teenagers. They were introduced to fast-flowing streams to learn how to swim and catch food, before being released as adults on DOC land near Benneydale.
"At the time there were around 1200 left in New Zealand, so I felt really good that I had added three more to that number."
Judy, now in her seventies, shows no sign of slowing down with her labour and time intensive work.
"I do it because New Zealand has so many unique native birds that are not found anywhere else in the world.
"They're so precious, and they need to be protected and saved or they will be gone forever."
Judy ask that people phone her first to arrange dropping off a rescue bird – her number is 07 823 6942.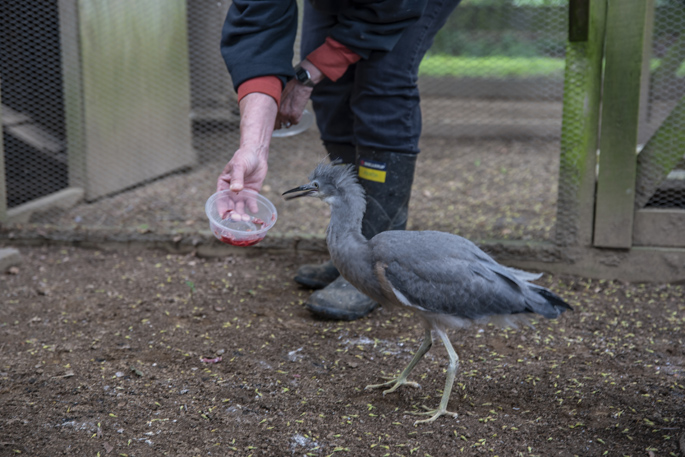 More on SunLive...