Driving offences most common conviction for cops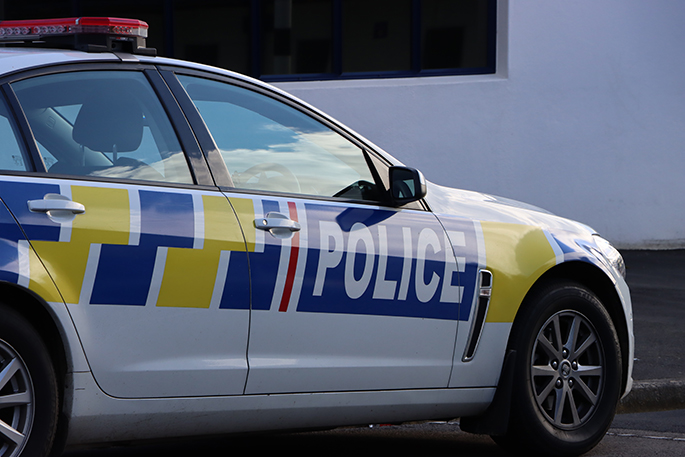 Sixty-three police officers, mostly constables, have been prosecuted in the past five years.
Figures obtained under the Official Information Act show the most common offences committed by officers from 2016 to 2020, were either ''driving offences'' or ''offences against a person''.
A police spokesperson says the number of officers charged was a "very small percentage" of serving officers.
Of those convicted, 56 were constables, while the remaining seven were sergeants. Some had only been on the force for a year, while the longest serving officer had 27 years' experience.
Information on age, gender and region where the officers were based was withheld from Stuff for privacy reasons, police say.
Forty-seven officers had faced driving offences, 13 faced offences against a person, one was clocked by a speed camera, another faced offences against property and one faced an offence against Justice.
NZ Police executive director capability, Cassandra Anderson​ says there are 10,092 serving police officers.
"Over a period of nearly five years, 63 were charged with offences, and a very small percentage, approximately 0.005 per cent, of all police officers, have been prosecuted, when not accounting for changing staff numbers over that time."
Anderson says the offences may have been committed on, or off-duty, but any number [of offences] "is too high".
"The public rightfully expects our people to meet the high standards we set them for them. The decision to charge and or prosecute any person, including a police officer, is taken seriously."
New Zealand Police Association president Chris Cahill​ says the most common driving offence among police officers was speeding, while the use of excessive force was the most common type of ''offences against a person''.
Common driving convictions tended to be "careless use" where officers had relatively minor traffic incidents including driving through an intersection and hitting another vehicle during heavy-duty driving.
The driving offences did not include infringement notices.
Cahill says ''offences against a person'' often involved excess use of force during an arrest or confrontational situations, but most cases were "relatively minor assaults".
"There's an expectation that police will be held to a higher standard, though we would argue that there needs to be a little more natural justice around some events."
Some issues, such as minor traffic accidents during "heavy-duty driving" could be dealt with in the way of diversion or a pre-charge warning, says Cahill.
The police association offered legal support to officers who are facing charges, but Cahill says it's also trying to develop a focus on events or incidents officers might have faced before committing a crime.
"You'll get an officer whose got an exemplary record, and then he uses excessive force, and we ask 'what's led to that?' ... They could have gone to a scene where a child died, or seen a horrific family violence event.
"Unfortunately police don't take that into account with a majority of cases when they charge officers. But I think if you look at large number of incidents police attend and the confrontational and traumatic events that they attend – 63 convictions in five years shows that New Zealand has a pretty good police."
More on SunLive...