Papamoa resident warns of poisonous tree seeds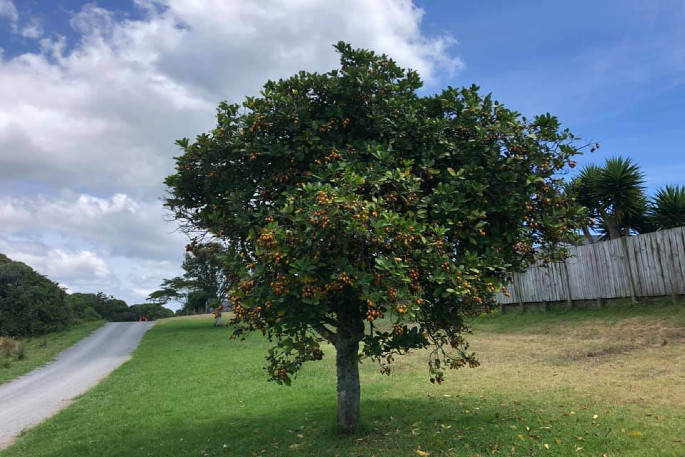 A Papamoa resident is warning dog owners to beware of a tree which has seeds poisonous to our canine friends.
The Karaka tree, a native tree with big orange edible seeds, has been spotted in several locations dotted across Tauranga.
Misha Gildenberger, owner of Roma Pet Lovers, recently moved to Papamoa from Auckland and says she was surprised by the lack of awareness about the tree.
"While being in Auckland there were signs in every park and high awareness about this matter, while here there is none."
She says although the berries are loved by the native Kereru, they can be highly toxic to dogs.
From January to April the berries, which are normally, green, turn orange and start falling off the trees.
She says toxicity is variable but the older berries can remain toxic for a long time.
According to Misha, several dogs have already died after eating Karaka berries in previous years.
The tree has been spotted in Wairakei Reserve near Dalton Drive, in off-lead areas including the Stormwater Reserve between Pacific View Road and Evans Road, the Wairakei Walkway from Parton Road to the Plaza, and Papamoa Beach Road East 200 metres before the end.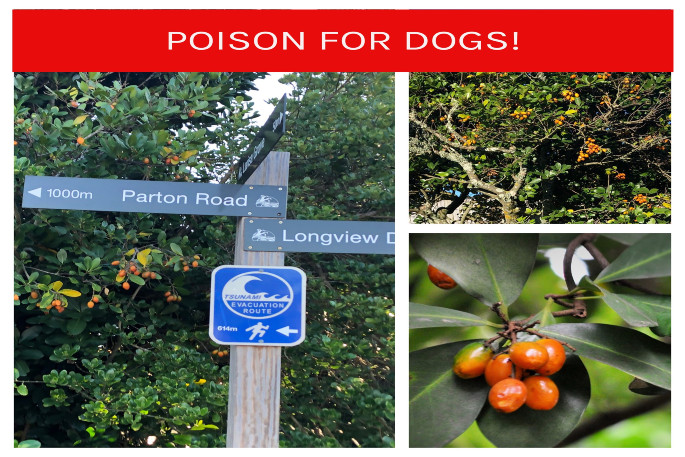 The Karaka tree has orange seeds that are poisonous to dogs.
Karaka or New Zealand laurel is an evergreen tree of the family Corynocarpaceae endemic to New Zealand.
It's common throughout the North and South Islands to Banks Peninsula and Okarito, on the Three Kings Islands, on Raoul Island in the Kermadecs, and on the Chatham Islands.
The pulp of ripe fruit is edible, sweet and aromatic, but the fresh kernels contain the toxic alkaloid karakin.
Accounts from the 19th century record that extensive processing was used by Māori to convert the kernels to an edible form, and mention that if the processing was not done with the greatest care, poisoning would result with symptoms including violent convulsions and severe muscle spasms which could leave the limbs permanently fixed in contorted positions.
Death resulted in a few cases.
The berries are toxic if ingested by dogs and may result in death.
There is also evidence from beekeepers that the flowers may be narcotic or toxic to bees, causing bee loss and resulting in lower honey production.
-Additional information from Wikipedia.
More on SunLive...