How to garden through drought conditions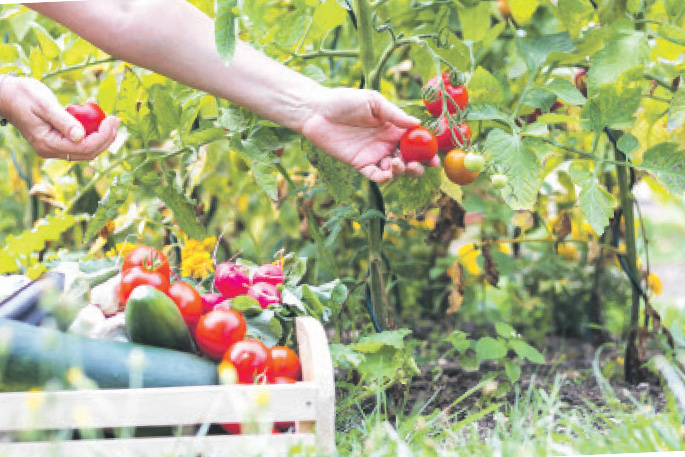 A hot, dry summer is on the cards for many parts of the country and with that comes the challenges of growing plants under drought conditions and water restrictions.
But gardeners can still have success in the garden this summer, according to Fiona Arthur from Yates.
"There are a lot of plants that don't mind minimal water so it is a matter of planning your garden a little more carefully and planting to the conditions.
"A number of flowers and vegies will tolerate dry soil and with a bit of creativity a bountiful garden is possible," says Fiona, who is keen to share her top tips for growing in dry conditions.
Apply a generous layer of mulch over garden beds, vegie patches and pots to help reduce the amount of moisture lost from the soil or potting mix. "Mulching helps the area around your plantings catch rain and will also catch evaporating water from the soil below and condense it, keeping it available to your plants."
Soil wetting agent
Apply a soil wetting agent which helps to breakdown the waxy, water-repellent layer that can develop on soil and potting mix. "This helps makes the most of any rain or irrigation by enabling water to penetrate down into the soil much more evenly and effectively."
Soil that contains lots of organic matter can hold more moisture "so regularly mix concentrated sources of organic matter into the soil".
Keep a bucket in your shower to collect the cool water until it runs hot, that would normally be lost down the drain. "You can then use this water on your garden."
When planting new plants, look for varieties that are described as being 'dry tolerant'. "These plants will often have leathery, small or hairy leaves and are better adapted to growing in drier conditions. For example, succulents are easy to maintain and they come in all different shapes, sizes and shades.
Don't plant in rows. Clustering plants together leaves them less exposed to evaporation, and allows taller plants to provide shade to smaller plants. "Grouping plants together by watering requirement can help you accurately prevent overwatering of those that don't need much."
Moisture rich
Enclosed areas and raised beds are more moisture rich than seeding into open ground. "Even a simple retaining wall built at a depth of about 25cm can keep groundwater from leaving your garden.
"And fortunately many of our favourite fragrant herbs, including Rosemary, sage, thyme, oregano, marjoram and Bay tree, originated in a Mediterranean climate and do really well in dry conditions, so are a great choice for including in low water use gardens, including in pots, troughs and hanging baskets."
Even in dry conditions, your garden can be deliciously productive if you choose the right veggies to grow – for example, beans, tomatoes (Roma and cherry), onions, garlic, capsicum, eggplant, zucchini, cucumbers, pumpkins, corn. For fruit, consider rhubarb and melons.
Drought-hardy flowering plants include wildflowers, hibiscus, echinacea, gaillardia, achillea (Yarrow), gazania, allium, freesia, Californian poppies, look for new varieties in pinks and delicate lemons, everlasting daisies, delosperma, dianthus, helleborus and lavender.
More on SunLive...