Parliament axe attack accused bailed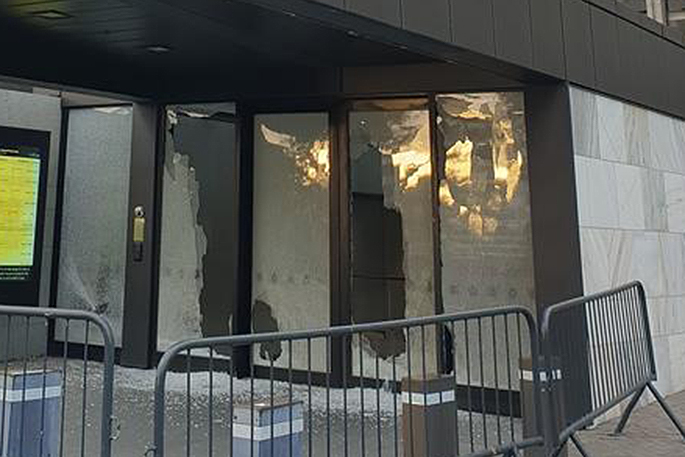 A man accused of launching an axe attack on Parliament has been bailed to a secure mental health unit.
The 31-year-old was arrested after police were called to Parliament at 5.30am following reports of glass panels being smashed at the main entrance.
The accused is facing four charges in relation to a number of alleged offences including, intentionally damaging a glass wall at a Rotorua service station on December 4, intentionally damaging parliament buildings, resisting a police officer and having an offensive weapon.
During his appearance in Wellington District Court today, police opposed bail due to the risk to the public.
He was remanded on bail to a secure mental health facility.
The presiding judge has ordered further reports to be produced on the man's fitness to enter a plea and insanity reports.
The accused is due to appear in court again on January 28.
More on SunLive...