Tauranga mother shares nightmare story as warning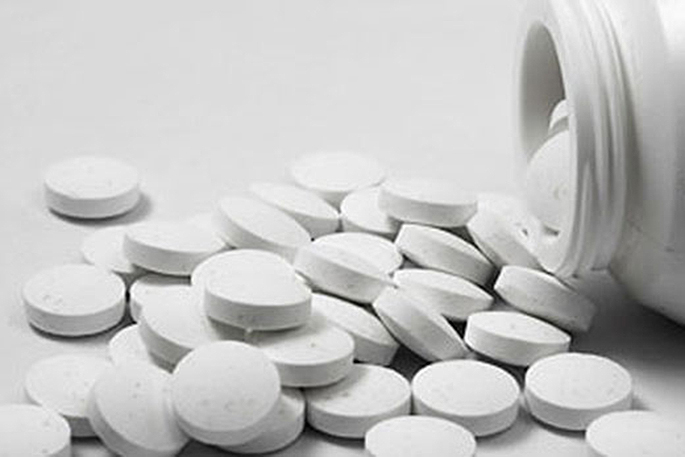 A Tauranga mother is voicing her concerns over the sale of Panadol after her daughter overdosed on the pain medication just before Christmas.
"The biggest question is why something this dangerous, can be bought by kids off the shelf anywhere it's sold," says the woman.
"Yes, most of the population uses Panadol and has it in their homes, but in actual fact how many actually know you can literally die from taking too many? "
The woman's teenage daughter had to be hospitalised after attempting to take her life by overdosing on an entire packet of Panadol she bought at a local dairy.
"And it is not a pleasant way to die either... no just taking the packet of tablets and drifting off to sleep and you don't ever have to wake up again.
"It destroys your liver and that's how you die."
Like many parents with children struggling with depression/anxiety and life in general, which makes them feel suicidal, the woman had everything from the kitchen knives, scissors and the likes of Panadol and other medications, locked away.
"I thought we were pretty safe in our home, since my daughter tried a few times over the last year to 'die' as she just can't handle things, but couldn't get into our locked cupboard to sufficiently get enough tablets to end it as such.
"I had a rude awakening in December, which could have been a dead child in the morning.
"Purely because she was able to go down to the local 4Square and purchase a packet of Panadol, along with her chocolate Bar etc.
"It didn't even occur to me that she would be allowed to buy Panadol if she was under age like smokes etc, otherwise I would never have let her go on her own."
If it wasn't for the teen ringing the crisis team, the woman says her girl would not be alive today.
"I thank the team at A&E (in Tauranga).
"They started her on the antidote drug to try and counteract the damage Panadol does to the liver.
"It was awful watching her throw up for hours and hours, plus the chronic stomach pain around her liver.
"And we won't know for months if there is any permanent damage, even though she was treated so quickly.
"I hope by sharing this it may help and save other parents the nightmare of watching what my daughter went through, and maybe even their lives."
The woman is calling for the purchase of Panadol to be restricted so people under the age of 18 can't freely access it.
Medsafe group manager Chris James says all medicines have an element of risk.
"The side effects of medicines are listed in the data sheets. When taken at the correct dose, ibuprofen is associated with a wider range of side effects than paracetamol (for example irritating the stomach). However, paracetamol is known to be generally more dangerous in overdose."
Chris says adverse reactions after taking too much paracetamol can include acute liver failure after an overdose.
"We would advise parents in the same situation to seek out help and support, from family, their doctor, and the free call or text service 1737.
"We are not aware of any legislation currently that prevents the sale of panadol to minors in NZ
"However, we note Countdown has put some voluntary restrictions in place for paracetamol."
Medsafe has conducted a consultation regarding proposed changes to paracetamol warning and advisory statements that must be displayed on the packaging.
The outcome will be published on the Medsafe website: www.medsafe.govt.nz/consultations/outcome.asp.
WHERE TO GET HELP:
1737, Need to talk? Free call or text 1737 any time for support from a trained counsellor
Lifeline – 0800 543 354 or (09) 5222 999 within Auckland
Youthline – 0800 376 633, free text 234 or email talk@youthline.co.nz or online chat
Samaritans – 0800 726 666
Suicide Crisis Helpline – 0508 828 865 (0508 TAUTOKO)
What's Up – 0800 942 8787 (for 5–18 year olds). Phone counselling is available Monday to Friday, midday–11pm and weekends, 3pm–11pm. Online chat is available 7pm–10pm daily.
Kidsline – 0800 54 37 54 (0800 kidsline) for young people up to 18 years of age. Open 24/7.
thelowdown.co.nz – or email team@thelowdown.co.nz or free text 5626
Anxiety New Zealand - 0800 ANXIETY (0800 269 4389)
Supporting Families in Mental Illness - 0800 732 825
More on SunLive...