What's on - markets, comedy, roller disco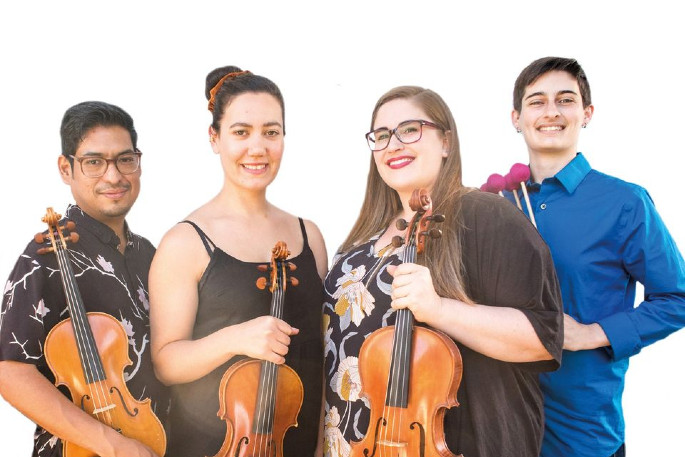 Good morning and welcome to Sunday. Kia ora. Ko te ra tenei i hanga e te Ariki. Ka koa tatou.
Expect cloudy periods today with showers developing in the afternoon and clearing at night. Northerlies will be turning southwest in the evening.
A slow moving trough bringing localised heavy rain to parts of eastern Bay of Plenty should weaken early this afternoon. Until then a heavy rain watch remains in force for Bay of Plenty east of Kawerau.
It's a one-clothing-layer day with an expected high of 26 degrees, and an overnight low of 15 degrees. Low tide is at 11.05am and high tide at 5.20pm. Sunset is at 8.40pm.
What's on today?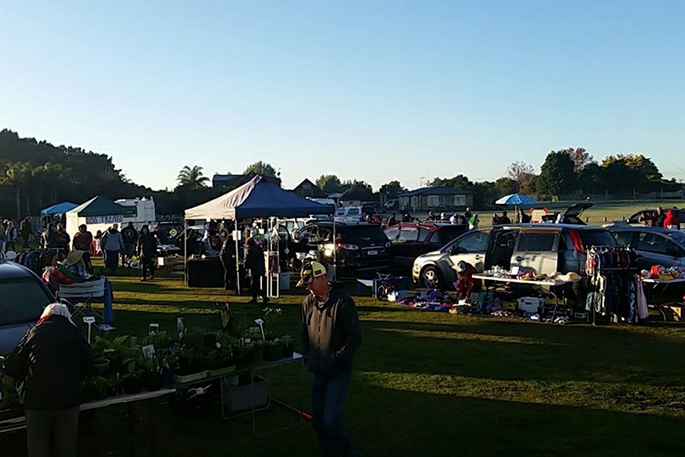 The Papamoa Lions Club Market is opening to a perfectly fine morning at the Gordon Spratt Reserve in Papamoa with fresh produce, food and bargains on sale. This market which runs today from 8am – 12noon helps to raise funds for local community organisations.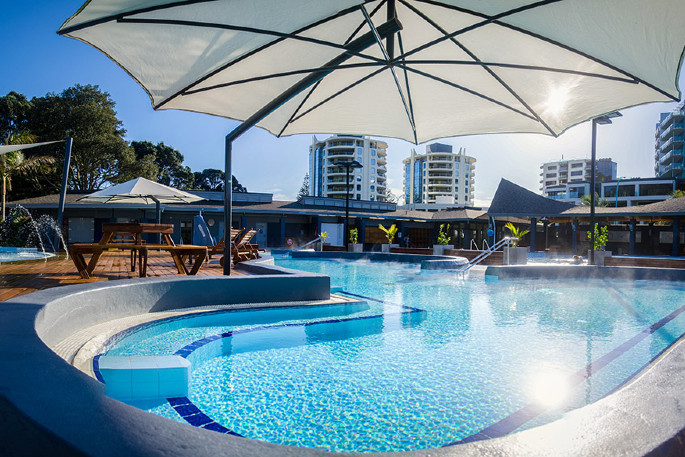 Tonight, the popular Soak 'n Sounds Sundays programme continues with Tim Armstrong performing live at the Mount Hot Pools. Come and unwind with a relaxing soak and live music poolside!
The Mount Comedy Festival continues today with some of the biggest stars in NZ comedy, as well as some top-notch internationals who ended up stranded here.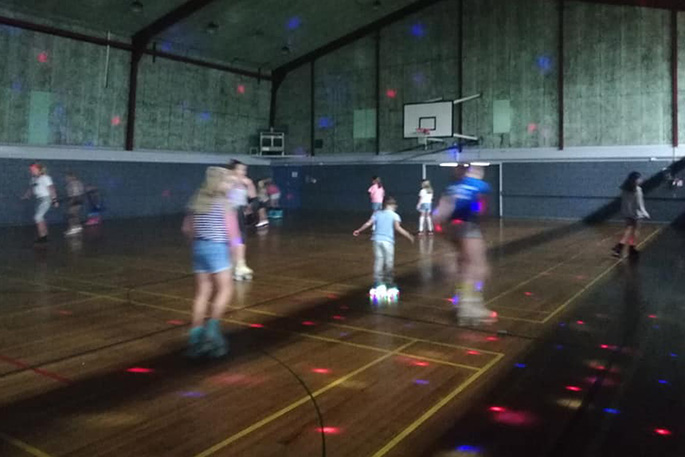 Skatescool Tauranga are running a public roller disco session for all ages and abilities, featuring a limbo competition and cha cha slide dance from 1pm – 3pm every day of the school holidays at 2 Roxanne Pl, Poike. Hot food and cold drinks are available on site. Entry is $11, with $4 skate hire. Spectators and under 5s are free.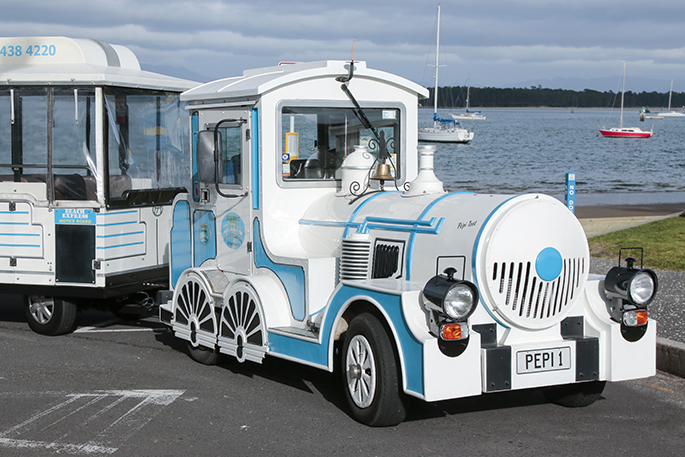 The Pepi Toot Beach Express is out and about around Mount Maunganui today and tomorrow from 10am. Come for a ride and see the Mount area from a new perspective. More information here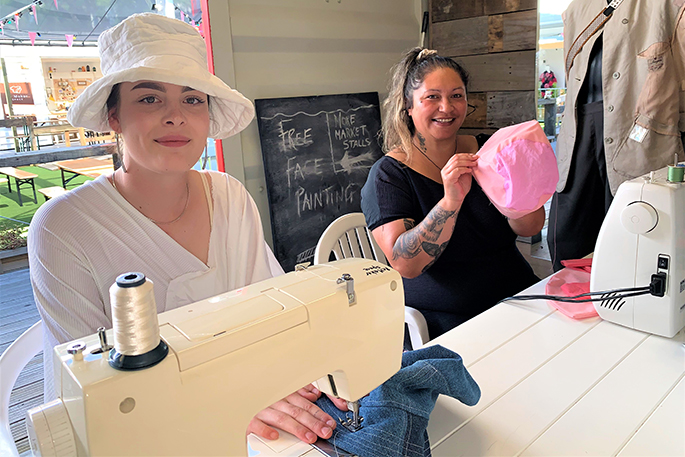 Jera Mae and Kayla Holland will be running bucket hat and learn-to-sew workshops at Re:Maker. Photo: Rosalie Liddle Crawford
Enjoy workshops at Re:Maker, with the community of makers, located at Our Place in Willow St. Click here for more information.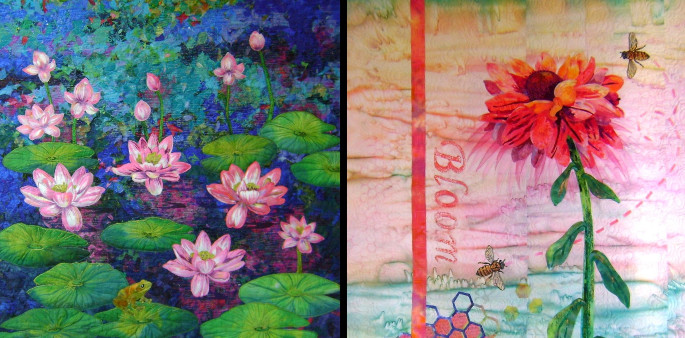 Artwork by Mary Transom
At The Incubator Creative Hub at Tauranga Historic Village in 17th Ave, you'll find 'The Artful Stitch' - a cohesive collection of spectacular textile art by four of the top Bay of Plenty and nationally acclaimed textile artists - Mary Transom, Lois Parish Evans, and Melanie Martin and Marilyn Muirhead. These exhibiting artists have enjoyed success through top International exhibitions such as The World Quilt Show, and the International Quilt Show, and in prestigious fine art exhibitions and competitions worldwide. Exhibition is open until Monday January 11 from 10am – 3pm.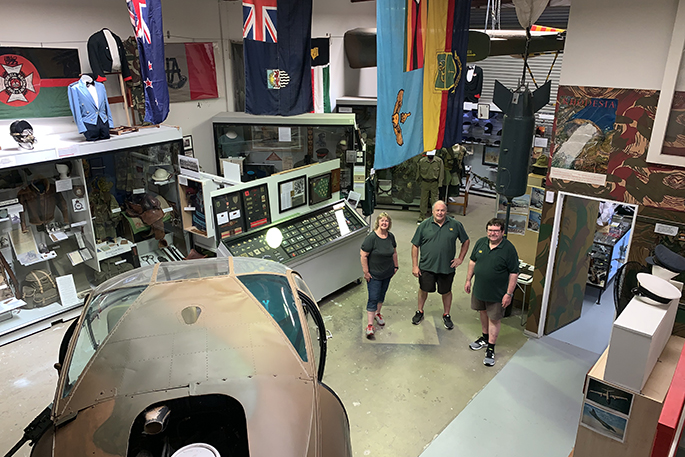 Diana Bomford, Tony Fraser and Hugh Bomford at the Lion and Tusk Museum at Mount Maunganui
Have you been to the Lion and Tusk Museum yet? It's open today from 10am - 3pm at Unit 4, 14 Portside Dr, Mount Maunganui. Come and see a massive display of Rhodesian military history records and exhibits of uniforms, medals and equipment. Opening hours are 10am – 3pm Thursday to Sunday. For more information click here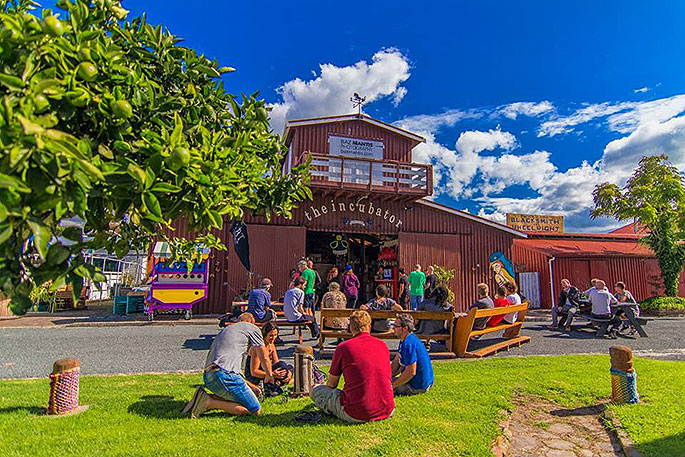 The Incubator
At The Incubator Creative Hub at Tauranga Historic Village, there are many exhibitions, workshops and events happening daily. For more information click here. Exhibition hours are 10am – 2.30pm.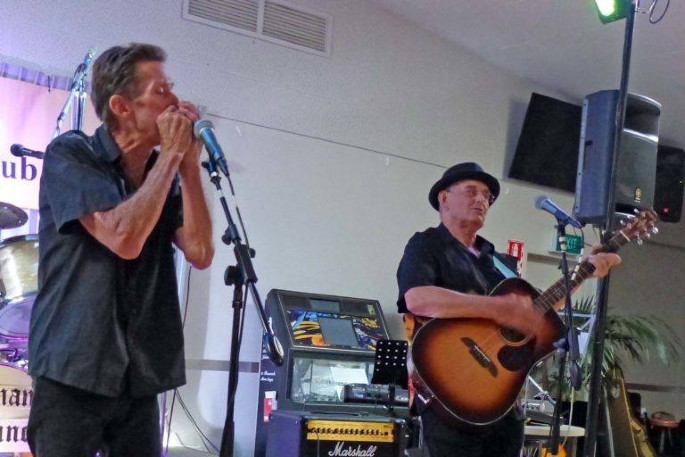 Play Misty
Play Misty with Paul Parkhouse and Simon Elton is performing acoustic versions of harmonica blues, rockabilly, hillbilly and 60s pop at the Mount Social Club from 5pm.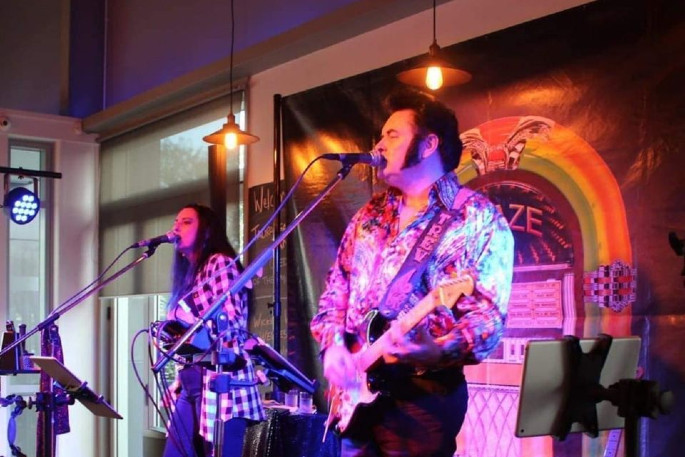 Blaze
Blaze is performing at Jack Dusty's Ale House from 3pm – 6pm. Come along and hear this dynamic duo perform some country and rock 'n' roll greats. No cover charge.
What else is on today?
A COURSE IN MIRACLES
A powerful transformational interfaith teaching to find inner peace. Stuck in past grievances and resentments? Get over it! Free Internet forgiveness workshop. https://jenniferhadley.com/how-get-over-it. Text02102742502
---
Fishing Buddy Wanted
Suit a Retired energetic and experienced fisho for general fishing and occasional Competitions, in BOP. Cost sharing. 6 m Haines boat. Paul 0272867788.
---
Golf Croquet
At Club Mt Maunganui, Kawaka St. Tues,Thurs, Sun; 9.15am for 9.30am start. Visitors, new players welcome. Ph. Nev 07 575 5121
---
INVITATION TO MEDITATE
Follow your own meditation practice with Quaker Friends during an hour of silence.10am-12 in hall behind Brain Watkins House, corner Cameron/Elizabeth Roads. Refreshments. Text 02102742502
---
Kaimai Canoe Club
Meet other white water kayakers, practise skills at Baywave, kayak the Wairoa release. Ph Joe 021 156 3472
---
Mah Jong Te Puke
12:45-4pm Lyceum clubrooms, 8 Palmer Pl Te Puke. All welcome. Learners on Thursday. Gig Green 0274 306 383
---
QUAKERS
invite you to explore your spiritual journey. Silent worship, refreshments, conversation. 10am N W cnr Cameron Road Elizabeth Street. All welcome. Ph 5433101. www.quakers.nz
More on SunLive...