Changing dining habits at restaurants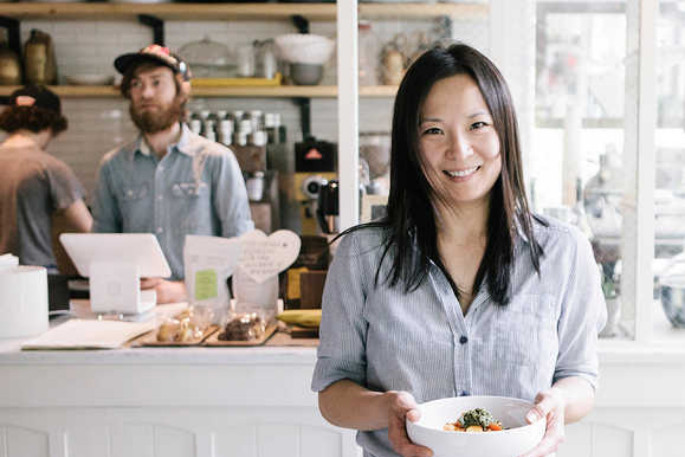 The eating out habits of Kiwis during the global pandemic have been studied in a recent survey by the Restaurant Association.
The 2020 research reveals the impact the COVID-19 outbreak has had on consumer's daily lives, helping operators to understand what drives consumer behaviour in our current environment.
The latest Restaurant Association Hospitality Report finds that nationwide sales for the hospitality industry reached an all-time high of $12.1 billion year ending March 2020, before plummeting, posting just $1.7 billion for the period April – June 2020, a decline of more than 40 per cent.
As part of the 2020 report, the Restaurant Association looked at the eating out habits of the New Zealand consumer.
Responses were collated from almost 800 customers, who revealed that eating out plays an important role in our daily lives.
Forty-four per cent of consumers eat out at restaurants or cafes one to three times per week. In addition, 40 per cent indicate that they order food to take away - pick up or home delivery - one to three times per week.
Although the majority of customers say that they feel safe dining out at restaurants and cafes, even during heightened alert levels, those aged 55-64 felt safest - 58 per cent said they felt completely safe dining out at alert levels 3 or 2, followed by those aged 25-34.
"It's clear that the COVID -19 pandemic has had an impact on what NZ diners are looking for from our hospitality community," says Restaurant Association CEO Marisa Bidois.
"Whilst our appetite for eating out has shown no sign of slowing down, Kiwis need reassurance that businesses are putting extra measures in place to keep us all safe. The great news is that those establishments that go above and beyond to ensure diners have a great experience are likely to engender loyalty from their customers, with diners choosing reliability and great customer service as the main contributor in selecting a place to eat."
When asked what measures are most important to make customers feel safe when dining in heightened COVID -19 alert levels, obvious additional cleaning measures were highlighted as the key factor offering some reassurance, followed by businesses having hand sanitiser available for customers to use.
More than half of the Dining Out survey respondents say they will dine out less as a result of COVID -19 - 50 per cent will choose to eat more locally and 47 per cent say they will choose to dine at places they feel safe to eat in.
People aged 18-24 currently eat out the most frequently with 69 per cent saying they eat out one to three times per week and 3.5 per cent saying they eat out more than four times.
Pre-pandemic, 14 per cent in this age group ate out more than four times per week, with another 65 per cent eating out one to three times on average. Over the next year, those aged between 45-54 are most likely to dine out less often than before – higher than any other age group. This age group is also most likely to choose to dine more locally in the future.
Currently, when choosing where to dine, the food and menu have the biggest influence on consumers. However, many consumers are influenced by reliability, choosing to dine at a favourite that they have been before, while seeking an establishment with good value for money another important decision-making factor.
Those aged 25-34 years are most like to find and use more deals and discounts in restaurants over the next year. This age group is also most likely to use takeaway services more.
To deliver a memorable dining out experience to customers, great service is the most important factor for diners, closely followed by great food. However, when dining experiences are memorable for the wrong reasons, poor service is the top ranked issue. Dirty tables, plates or cutlery are also high on the list of issues that rank negatively, along with poor value for money.
Foodservice operators are always aiming to deliver outstanding food experiences but when things do go wrong, finding out from diners is an important factor to make sure the problem doesn't happen again. However, for those consumers that have had a poor dining experience, many choose to respond by letting their feet do the talking. 79 per cent said they simply didn't return to the restaurant in response to a bad dining experience and 30 per cent said they simply did nothing. Thankfully, 73 per cent allowed the business to try to rectify the problem by bringing the issue to the business' attention. Interestingly 21 per cent reacted by posting a review online.
"The road ahead may be a bumpy one but there are also opportunities and with careful planning operators can make it through while building a strong and sustainable business. Operators identify New Zealanders supporting local businesses and building deeper relationships with customers and our communities as two of the most significant opportunities for their businesses over the next 12 months," says Marisa.
More on SunLive...