Meanwhile in Whitianga - piggy swims to market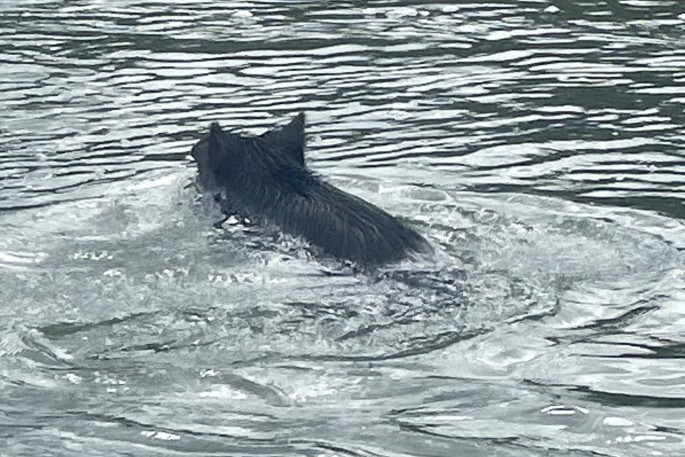 A pig has been spotted swimming across the Whitianga harbour this morning.
Claire and Brian Rogers were cruising down the harbour on their way out to sea when a large black pig swam by their boat.
"It's a beautiful day," says Claire. "We were heading out for a fish, when we saw a pig swimming in the water."
The pig was swimming through the current and past moored yachts with its snout pointed purposely in the direction of shore about 10.30am.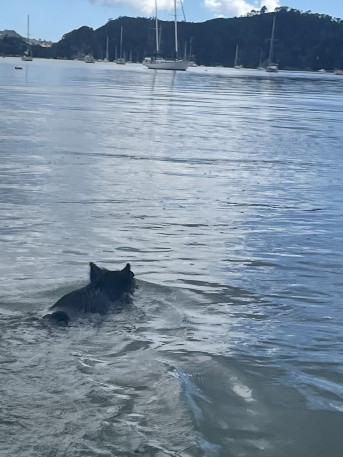 Pigs can't fly but they are known to be excellent swimmers, and there's actually a popular beach attraction in the Bahamas where tourists can go swimming with pigs.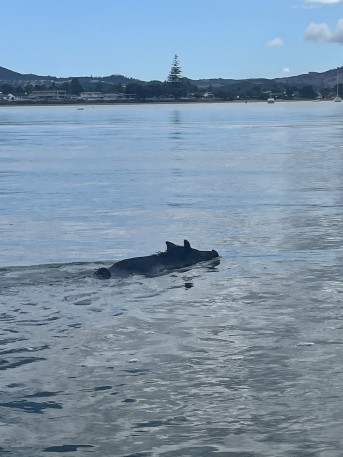 Whitianga is a main departure point for big game fishing enthusiasts, as well as being the home of many other water activities. The attractive township has a deep-water harbour, with many charter boats heading out for fishing, diving or scenic cruising trips.
The full name of Whitianga Harbour is Te Whitianga-o-Kupe - or 'the place where Kupe crossed over'. It was named by the great Polynesian explorer Kupe and has been continuously occupied for more than a thousand years since Maori explorer Kupe's tribe settled here after his visit in about 950 A.D.
There are various theories on how and when pigs arrived in NZ, including with Maori, Captain Cook, American and European whalers and seafarers, and Spanish explorers.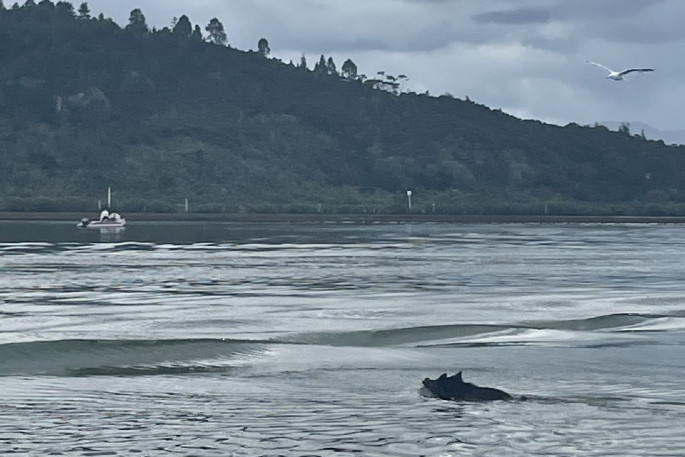 Whitianga is also a haven of delight for the foodie. From gourmet burgers to Indian, Thai, Asian fusion, pizzas and pub lunches, there is something for everyone, as well as the popular Whitianga Scallop Festival providing a drawcard for quality seafood and celebrity chefs.
One of the attractions in Whitianga, and regarded by many as one of NZ's biggest unofficial tourist stops, is Stu's Wild Pig Farm along the 309 Rd. A short drive from Whitianga, there are hundreds of pigs of all sizes there. Friendly pigs have been known to pass freely under the fence and roam beside the road, wandering across it for pats with passing drivers. Stu Edmondson, who lives on the property, has looked after about 100 pigs since 2005. The pig farm has been ranked third best attraction in the Coromandel on Tripadvisor and attracted hundreds of visitors from around the world.
The Coromandel Peninsula offers eight hunting blocks on public conservation land with pigs living in each block.
Whether the swimming pig was escaping being a culinary delight, or merely taking an early morning swim before heading off to into the 80,000 hectare Coromandel Forest Park, or maybe heading to the local pig farm to see his buddies, is unknown.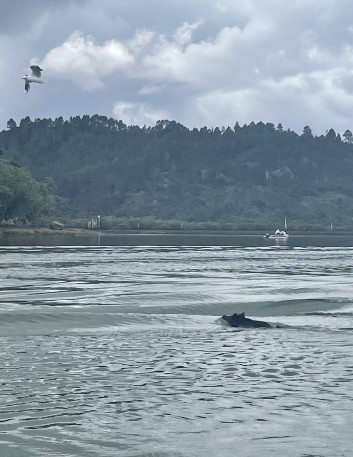 Despite some minor wake created by passing boats, the pig's ears, back and tail were staying well above the surface as it unconcernedly paddled its way across the stretch of water.
It was seen happily and safely reaching the far shore, trotting out of the water onto the sand.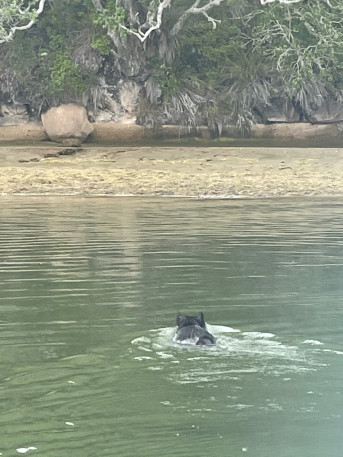 More on SunLive...