Video of great white shark seen last year surfaces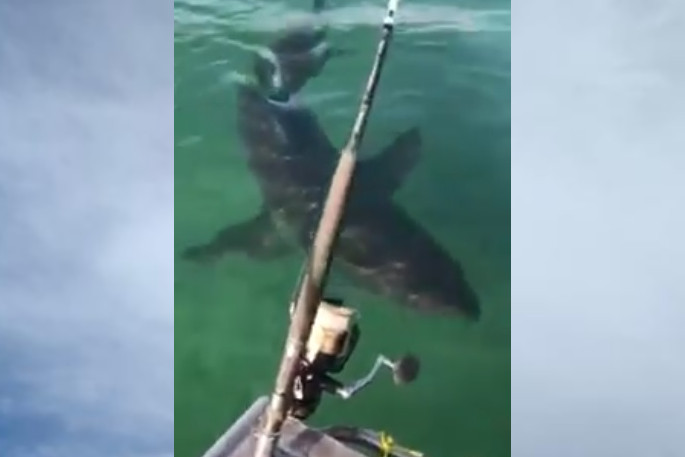 A video of great white shark swimming near Waihi Beach last February is attracting renewed attention in the wake of the tragic news that a swimmer may have died from a suspected shark attack at the beach on Thursday.
Ryan Crapp has taken a video of a great white shark spotted swimming near Bowentown around the same time last year.
The video posted to the Whitiangler Facebook page shows a great white shark swimming slowly past a boat.
"Great White in Waihi area around this time last year too," writes the administrator of the Facebook page.
"Check out this beast lurking up in the shallows in Bowentown (Waihi)."
Yesterday Police released the name of the young woman who died at Waihi Beach.
She was Kaelah Marlow, aged 19, from Hamilton.
Emergency services were called to the beach at about 5.10pm on Thursday after reports of a woman being injured in the water.
It is understood that the victim had bite wounds to at least one of her legs and that the shark involved was a white pointer (great white).
A post-mortem being carried on Friday, would provide police with a clearer understanding of what happened. However, the Coroner would ultimately determine the cause of death.
There have been four reported sightings of great whites in the Bowentown channel before Christmas, says Department of Conservation shark expert Clinton Duffy.
More on SunLive...