Theft, drink-driving and domestic abuse spike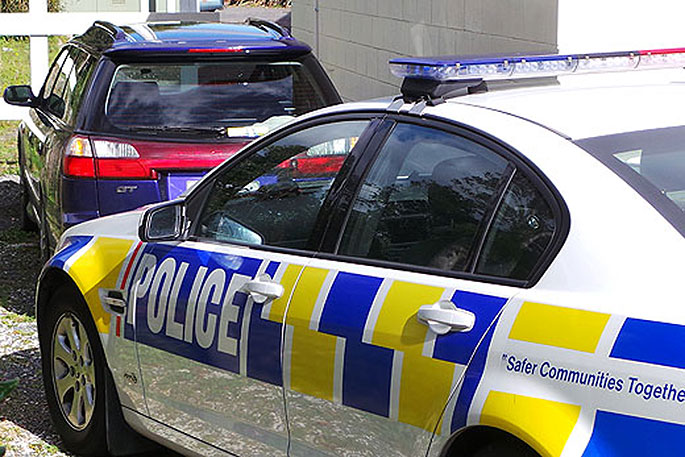 Western Bay of Plenty Police say they have seen a spike in opportunist theft, drink driving and family harm call-outs over the Christmas and New Year period.
Police area prevention manager Inspector Zane Smith says it has been a busy time for police in the region.
"We have had quite a noticeable increase in the last week of opportunist theft out of vehicles."
He says the thefts are "quite widespread", with small numbers of incidents appearing in lots of different places.
"Make sure you aren't leaving valuables in your vehicles. Don't provide that temptation for someone who may be looking for an easy opportunity."
Between 7am on December 31 and 7am on January 5, Western Bay of Plenty police attended 100 family harm incidents.
Zane says this is quite a high number for five days, however, they often see a spike in family harm reporting over the holiday period.
"We appreciate the Christmas and New Year period can put a lot of strain on families. We don't want people to get so frustrated they resort to violence."
"We want people to realise there is help out there, and most of the social services that can help are starting to open up now after the break."
Western Bay of Plenty Police have picked up more people driving under the influence of alcohol and drugs over the holiday period than they would normally, says Zane.
"It's quite disappointing – we hope our drink driving message gets through all the time."
He says there has been a number of people who have an alcohol level between 250 and 400 micrograms per litre of breath.
"This is still impairment in their decision making, and their ability to control their vehicle."
He says over the holiday period more drink driving operations were put in place, along with the road policing team who are out and about year-round.
His message to visitors and Western Bay of Plenty residents is to "get home safely".
"We really value visitors coming to see us and our locals making them welcome. What we don't want to see is people take advantage in that opportunist theft category. We want every to be courteous and drive safe."
More on SunLive...