Tauranga Williams Cup to take centre stage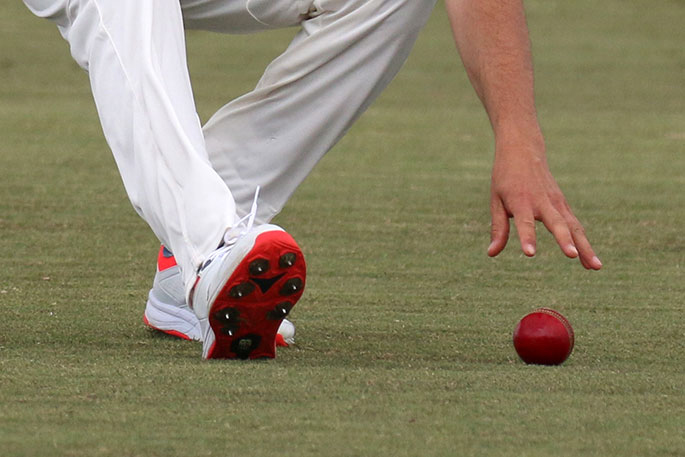 The time-honoured Versatile Tauranga Williams Cup will take centre stage in the second half of the current cricket season, which kicks off on Saturday.
Dating back to the affiliation of the Bay of Plenty Cricket Association to the National body in the early 1930's, the Williams Cup has held its status as the big prize in Baywide cricket ever since.
For many years, the Williams Cup was a challenge prize which brought teams together from the various club competitions in the Bay of Plenty.
Names on the trophy such as Opotiki, Ngongotaha, Arawa, Taupo and (Tauranga) Albion reflect the strengths of Bay of Plenty cricket in times gone by.
COVID-19 interrupted the 2020 Williams Cup title race, with two weeks to play.
A review of the standings saw Eves Realty Greerton, Bond & Co Mount Maunganui and Element IMF Cadets locked together at the top of the standings, with Greerton awarded the big prize, after who beat who and run rates were reviewed.
This Saturday's opening round sees the defending titleholders hitting the road to square-off with Generation Homes Lake Taupo, at the picturesque Owen Delany Park in Taupo.
The Western Bay visitors enter the current Williams Cup with an unbeaten season record, after taking out the Bay of Plenty Cup prior to the holiday break in play.
Lake Taupo skipper Habib Malik leads from the front with his bat after finished the Bay of Plenty Cup batting stakes in a prominent position, with 244 runs and a highest score of 90.
The two big improves in Baywide cricket this season meet at Smallbone Park in Rotorua, with both sides sure to want to make a statement in early Williams Cup proceedings.
Flying Mullet Te Puke finished in a highly creditable second place in the Bay of Plenty Cup, with Bayleys Central Indians in close attendance in third equal place.
Both sides have a match-winner in their ranks, with Cameron Riley leading the Bay of Plenty Cup wickets tally with 14, and Central Indians keeper Julian Danby in grand touch with the gloves holding 10 catches.
Mount Maunganui will cross the Tauranga Harbour Bridge to play Holland Beckett Law Tauranga Boys' College at Nicholson Field.
Mount Maunganui ace batsman Ben Musgrave was on fire in the Bay of Plenty Cup with 357 runs.
Tauranga Boys' keep pulling rabbits out of the hat each season, with their emerging players stepping up after the annual loss of the school leavers.
Element IMF Cadets, have been the side to beat in the last three decades of Williams Cup competition, with eleven titles since their first in 1995.
This weekend, they are home to Rotorua visitors Craigs Investment Partners Geyser.
The Rotorua Baywide side posted some competitive scores without success, in the Bay of Plenty Cup, and are looking to provide upsets in the second half of the season.
Versatile Tauranga Williams Cup – 9 January 2021 Draw
Bayleys Central Indians v Flying Mullet Te Puke, Smallbone Park; Element IMF Cadets v Craigs Investment Partners Geyser, Tauranga Domain; Generation Homes Lake Taupo v Eves Realty Greerton, Owen Delany Park; Holland Beckett Law Tauranga Boys College v Bond & Co Mount Maunganui, Nicholson Field; Papamoa the bye.
Williams Cup Champions (2000 – 2020)
2020 (Greerton) 2019 (Otumoetai Cadets) 2018 (Greerton) 2017 (Otumoetai Cadets) 2016 (Te Puke) 2015 (Mount Maunganui) 2014 (Te Puke) 2013 (Mount Maunganui) 2012 (Greerton) 2011 (Mount Maunganui) 2010 (Cadets) 2009 (Tauranga Boys College) 2008 (Mount Maunganui) 2007 (Rotorua Central) 2006 (Cadets) 2005 (Cadets) 2004 (Te Puke) 2003 (Cadets) 2002 (Albion) 2001 (Te Puke) 2000 (Arawa-Central United)
More on SunLive...