Temporary community Police hub opens at Bayfair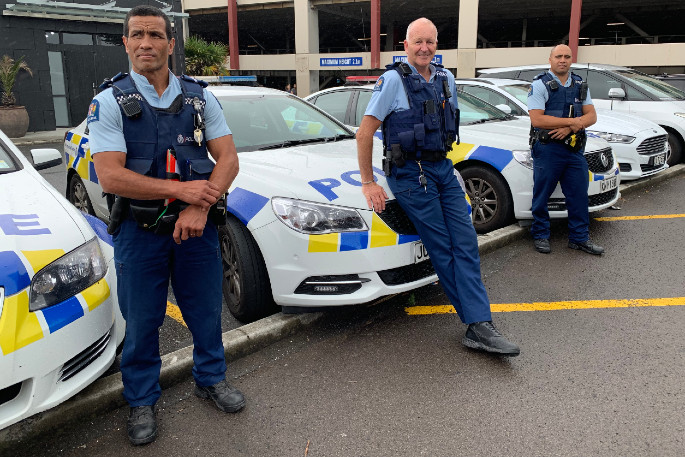 Western Bay of Plenty Police have established a temporary community base at Bayfair to provide increased visibility and reassurance to the community.
"We understand the community's concern around recent incidents in the area and the opening of the base this week is part of our commitment to ensuring everyone is safe and feels safe at a time of the year when our population swells," says Western Bay of Plenty Area Commander Inspector Clifford Paxton.
Police is operating out of the base for six weeks from Wednesday, December 23.
"The hub, located at 19 Girven Rd near the Caltex, will not have a public front counter and anyone seeking to contact Police is urged to do so through the usual channels: 111, 105, online or the public counter at the Mount Maunganui or Papamoa Police stations," says Inspector Paxton.
"Officers will be working from the base in order to respond quickly to nearby incidents during this extremely busy time of year.
"It's important to note that recent issues cannot be solved by Police alone – we are working alongside the community and our partners, including Bayfair, to find a solution and help ensure everyone feels safe."
Escalating complaints about assaults, threats, street fighting and intimidation resulted in members of the Arataki community calling for a public meeting on December 16 at the Arataki Community Centre to make Arataki safe again.
"We have a longstanding relationship with Bayfair and its security team who do a great job looking out for the local community," says Inspector Paxton.
"The hub is an extension of that partnership and we are grateful to Bayfair for their assistance.
"It is crucial that people are reporting incidents to us – if you see something and it is happening now, call 111; if something has happened then call 105. The quicker incidents are reported to us, the faster and more appropriately we can respond."
More on SunLive...