BOP firefighter recognised after 54 years service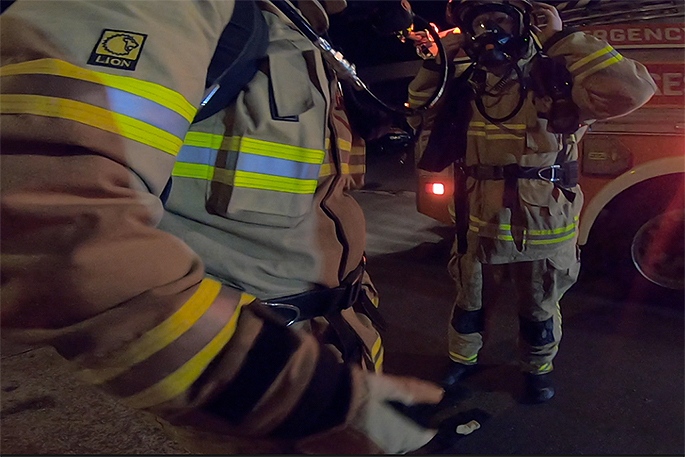 Opotiki firefighter Syd Hughes has been recognised for his services to firefighting with a Queens Service Medal in the 2021 New Year's Honours list.
Syd, who battled blazes for 54 years, is one of five people across the country to receive a medal for services in firefighting.
But he says if he hadn't have done it, someone else would have.
"One man doesn't make everything work, it's a joint effort."
Syd says he stayed because he enjoyed it and for him it was about helping the community.
He says he's seen everything from floods to rescue's to fire.
"You wouldn't believe some of the things I've seen."
But he's cautious to elaborate for fear of upsetting people as they're 'quite personal memories'.
He eventually retired in 2015 after his eyesight deteriorated.
Other recipients went to John Bowmar of Kaiwaka, Jim Powdrill from Kaikohe, Kevin Stechman from Westport and Bruce Thompson from Ohakune.
During his time, Syd responded to 2793 callouts.
Fire and Emergency New Zealand Board Chair Paul Swain says they are very proud to have such dedicated people offer their time and skills to serve both their communities and Fire and Emergency New Zealand.
"This recognition is thoroughly deserved for the immense amount of work these five have undertaken over many years to make their communities stronger, safer and more resilient.
"On behalf of all New Zealanders, I would like to congratulate them all on receiving this very special honour," says Paul.
Syd was promoted to Station Officer in 1981, Senior Station Officer in 2001, and Deputy Chief Fire Officer in 2004.
Syd was also involved in the Opotiki St John Ambulance Brigade for 27 years, as well as the Opotiki Pony Club, the Opotiki Agricultural and Pastoral Association, and the Opotiki Hunt Club committee where he acted as first responder for hunts.
He remains involved with recruitment for the brigade and is an Honorary Life Member.
Opotiki is a small town just under two hours' drive east of Tauranga.
The town's fire station is responsible for putting out fires up to Cape Runaway, around two hours North East of Opotiki.
More on SunLive...