Four drownings in two days in BOP and Waikato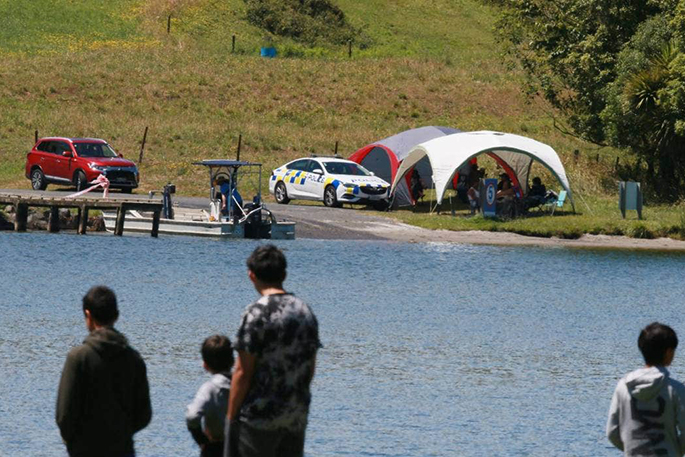 There have been four water deaths in two days in New Zealand with drownings across the Waikato and Bay of Plenty regions on Tuesday and Wednesday.
The Wednesday drownings were at Two Mile Bay in Taupō, and earlier at about 11am at Lake Puketi.
On Tuesday, a four-year-old girl died at Lake Rotokawau in Rotorua, and later an 18-year-old died at Lake Arapuni.
Police say the death in Taupō came after emergency services were notified at 6.07pm and attempts to revive the person were unsuccessful.
On Tuesday, the 18-year-old got into difficulty at Lake Arapuni while swimming at about 8.25pm.
A police spokesperson says a search was initiated that same night, however, the man was not located.
"The police national dive squad conducted a search on Wednesday and the body was recovered this afternoon."
A couple of other men had tried to keep the teen afloat but were unsuccessful.
Senior Sergeant Murray Hamilton says the man had disappeared underwater and was presumed to have drowned.
The four deaths have been referred to the coroner.
'ABSOLUTE TRAGEDY'
While the spot at Jones River Landing, where the 18-year-old had been swimming in Lake Arapuni, was not known to be dangerous, Hamilton says any water could be hazardous.
"The biggest current is on the other side, so this side is not as bad but fresh water is just not as buoyant as ocean water [and] some people don't realise their limits."
Hamilton describes it as an "absolute tragedy".
The teen, from Taranaki, had been at the lake with family for the afternoon when he went missing.
A blessing was carried out at 10.30am on Wednesday and Jones Landing Reserve was closed.
The Jones Landing Reserve would not reopen until Saturday at 9am, a message on a South Waikato Council social media page said.
"The closure is due to a rāhui being placed on the reserve," the post sysd.
"Raukawa kaumatua are working with the police on site."
Meanwhile, in the Coromandel, emergency services attended another water incident – at Opito Bay – about 2pm on Wednesday.
The person was in a moderate condition and was transported to Thames Hospital.
The latest two drownings occurred after the official holiday drowning period ended at 5am on Tuesday.
At that stage, preliminary figures from Water Safety New Zealand indicate the preventable fatal drowning toll for the official holiday period is three.
"While this is well down on the holiday period average of the past five years of just under eight, every preventable death is devastating for a family and a community," says WSNZ spokesperson Sheridan Bruce.
"It has been a very busy holiday period for our frontline rescue services – Surf Life Saving and Coastguard – which indicates the toll could have easily been much worse."
Of the three preventable fatalities, one was a free diver, one was in a powered boat under 4 metres, and one was a swimming fatality.
"While our waterways are our playground, they can be incredibly unforgiving and everyone needs to take some personal responsibility for their safety and the safety of dependants."
Given summer was set to continue for a few more months, Bruce appeals for people to make wise decisions around water.
"We know Kiwis will continue to enjoy our beautiful waterways as the warm weather continues. We need everyone to take responsibility and think about water safety."
More on SunLive...