BOP tourism company to focus on domestic market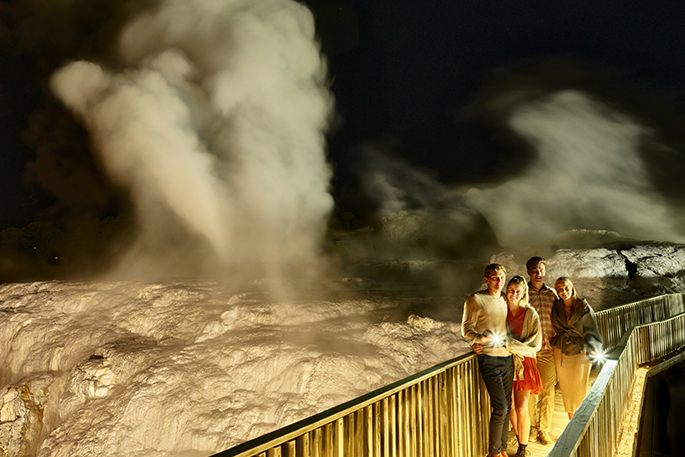 For Bay of Plenty tourist attraction Te Puia, the need to keep innovating in 2021 has never been more important.
In 2020, international tourism was hammered by the impacts of COVID-19.
For Te Puia, that meant the loss of the international tourism market, which made up the majority of their business.
Now reliant on the domestic tourism market, Te Puia has changed their focus to better appeal to Kiwis and as of January 5, officially launches a new tourist experience that will see it open its doors for a brand-new night experience.
Geyser By Night - Te Puia Light Trails is a new encounter being offered by Te Puia, revealing Rotorua's geothermal wonderland under night skies as part of a multi-sensory adventure that cannot be replicated anywhere else in the world.
Te Puia CEO Tim Cossar says 2020 had brought some hurdles for the tourism industry, especially with the loss of the international tourism market, but it was important to have something to look forward to in 2021.
"Te Puia is positive about the future and we believe Geyser by Night - Te Puia Light Trails provides a unique experience that New Zealanders will want to be part of."
Tim says the idea for Geyser by Night - Te Puia Light Trails came about due to a need for even more innovative late-night experiences to be available in Rotorua.
"Geyser by Night - Te Puia Light Trails is an experience that can not be offered anywhere else in the world, making it ideal for date night or for an even bigger or special surprise milestone to remember."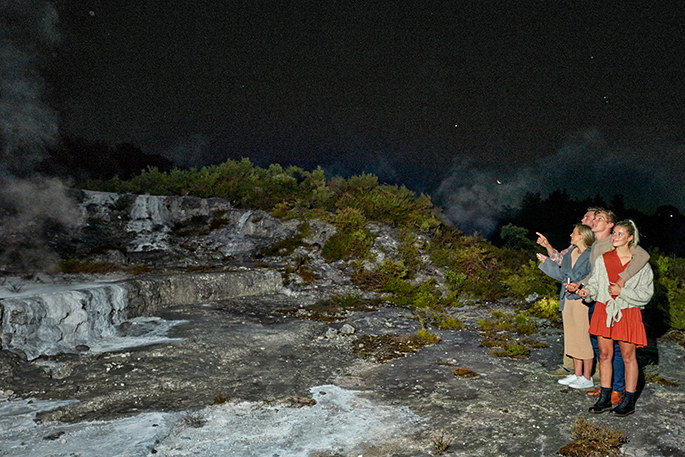 Te Puia, which spans 70 hectares within Te Whakarewarewa Geothermal Valley, is an iconic tourist attraction that has brought the world to Rotorua and New Zealand through its mud pools, hot springs, silica formations and the largest erupting geyser in the Southern Hemisphere Pōhutu.
It's also home to the native kiwi bird and the national schools of Maori wood carving, weaving, stone and bone carving.
For more than 100 years these taonga (treasures) have been shared with visitors but before now, the Geyser by Night - Te Puia Light Trail has never been opened to visitors at night.
Geyser by Night - Te Puia Light Trails will run seven-days a week with two departures every night and will tell the true love story of the valley that only Pōhutu and the natural wonders around her have been exposed to.
A guide will help visitors navigate their way through the trail, which will be lit up by the moon, the stars and special lighting that will showcase untouched ground and iridescent pools while also complementing the unique and engaging love stories of the valley.
Along the trail guests will visit Pōhutu as she rumbles in the darkness as well as Waikite Geyser, which was once the "crown jewel" of Te Whakarewarewa Valley but hasn't erupted since 1969.
Tim says this trail "would bring life and light back to Waikite once again".
Visitors will not only gain access to a part of the valley that has never been opened up to the public at night before, they will also be part of a unique cooking experience that will allow them to enjoy a dessert cooked in a cooking pool and a hot chocolate served under the stars.
"We are looking forward to hosting more New Zealanders and sharing our untold love stories from the valley as well as our love for our geothermal landscape and our Māori culture.
"It is a full sensory experience, making it a walk to remember - and having it on your doorstep is something special."
For more information and for bookings, go to www.tepuia.com
More on SunLive...