Summer holiday pics from our readers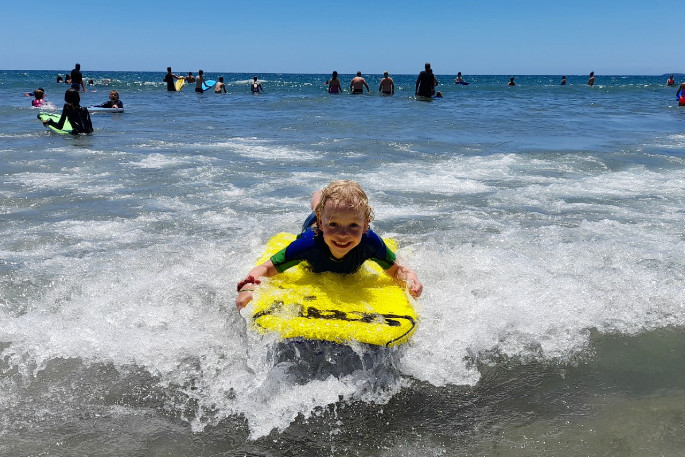 Yesterday we asked our SunLive readers to send in a summer holiday photo.
Today we have ten photographs to share with you from people enjoying beaches from Haihei to Ohope, visiting the Tauranga Art Gallery, and heading along to Tauranga Historic Village.
We also received a photograph from a reader of their dog on Mount Main Beach. It is a lovely photo but we haven't included it as dogs are banned from Mount Main Beach due to dotterels, grey-faced petrels and little blue penguins nesting in the area.
Fiona Violich sent in a photo of five-year-old Amelie Violich on her boogie board at Papamoa Beach.
Fiona also took a photo of Talia Violich, age seven, dancing on the Ohope Beach.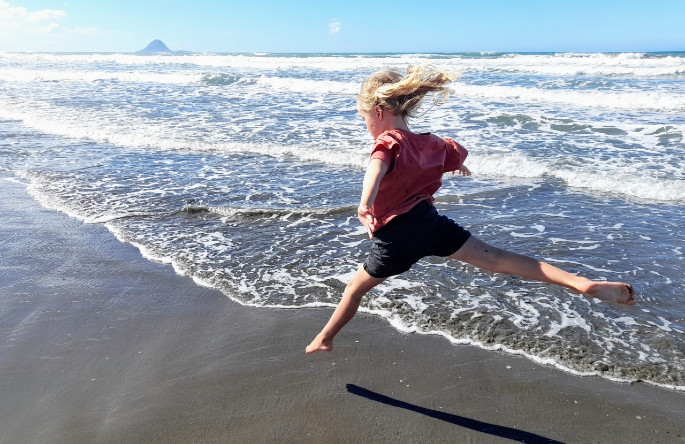 'Beach Dancer' – Talia Violich at Ohope Beach. Photo: Fiona Violich.
Also having fun at a beach are brother and sister Jack and Scarlett Jenden at Omanu beach.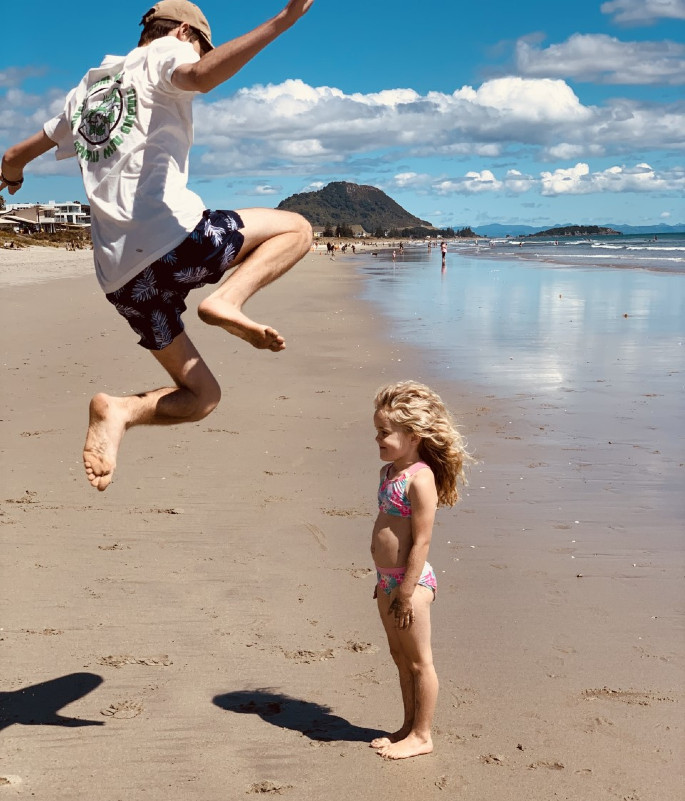 Jack Jenden, age 16 having fun with his sister Scarlett, age five at Omanu. Photo: Amber Benson
"We are in Hahei, Coromandel for a week, and before the bad weather started it was fantastic," says Jillayne Boffa.
Jillayne's photo shows a platter enjoyed by herself and Tony Goode.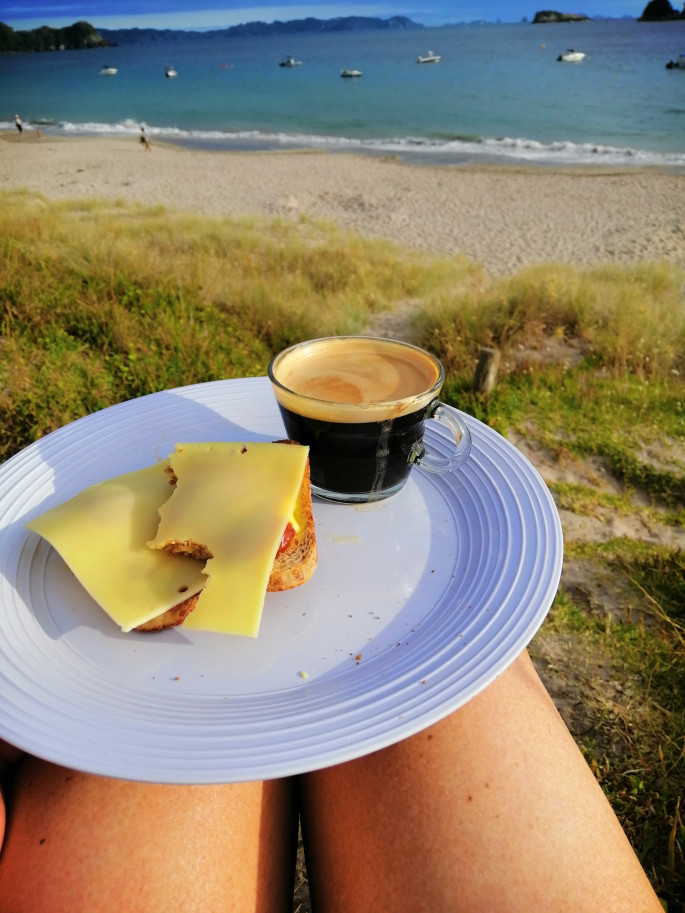 Photo: Jillayne Boffa
There's plenty of art to see around the Bay of Plenty this summer, including at Tauranga Historic Village, and the Tauranga Art Gallery, where 18 month old Archer Ball went to explore.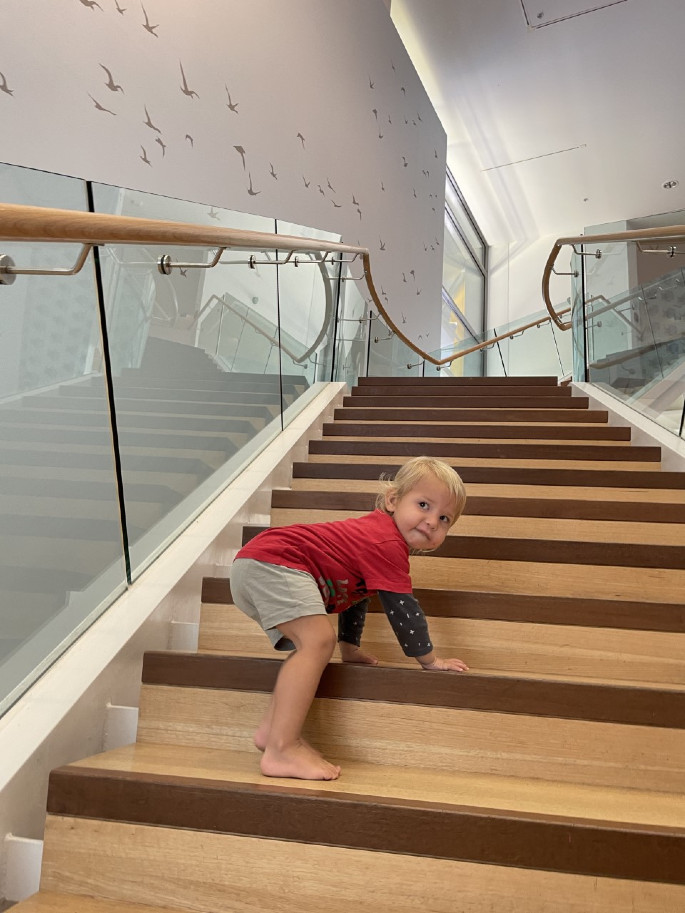 Archer Ball age 18 months checking out the art at Tauranga Art Gallery. Photo: Callum Harnor
Sandeep Sandhu's photograph shows seven-year-old Ranveer Malhi having fun on the Mount Maunganui Main Beach.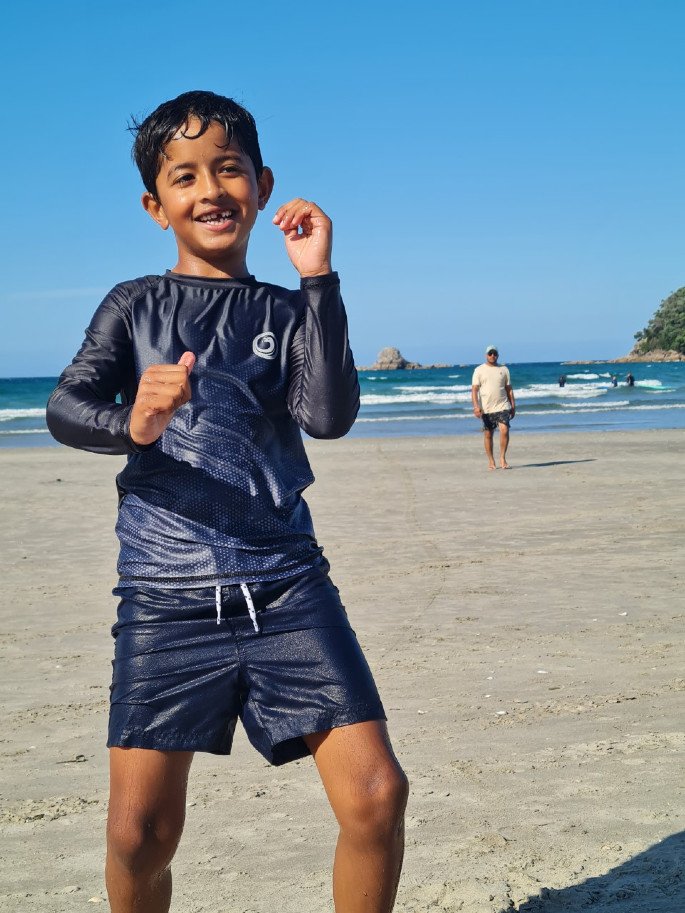 Ranveer Malhi, 7, at Mount Main Beach. Photo: Sandeep Sandhu.
Two-year-old Ashneet Malhi has also been enjoying the water and sand at Mount Main Beach.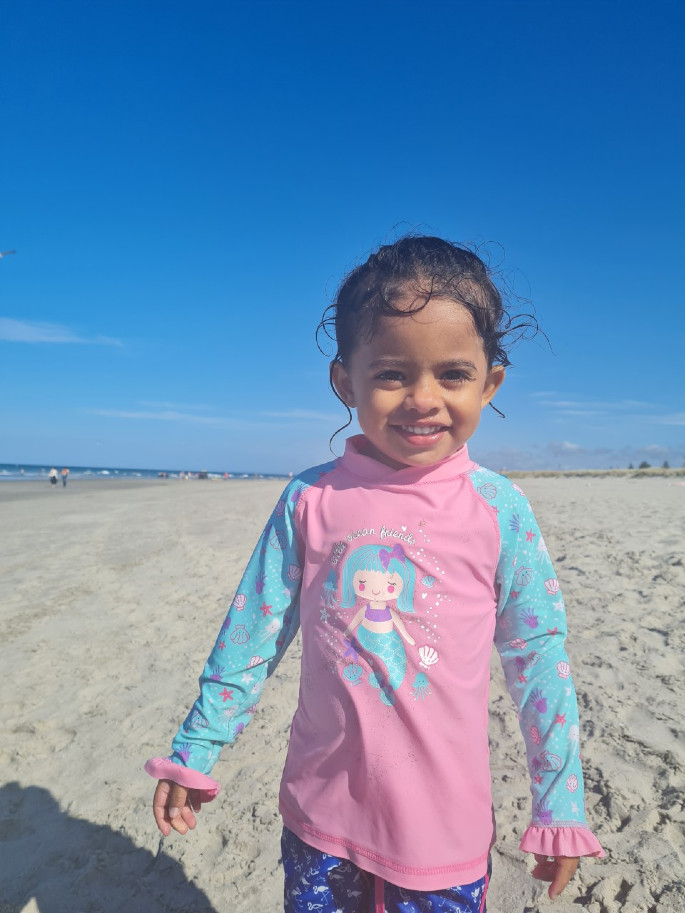 Ashneet Malhi, 2, at Mount Main Beach. Photo: Sandeep Sandhu.
The Cotton twins - Bailey and Matthew Cotton – have been enjoying a day on the water with their cousin Mason Bishell and are pictured out the back of the yacht 'Wizard' on the Tauranga harbour. The photo was sent in by their grandfather Gary Bishell.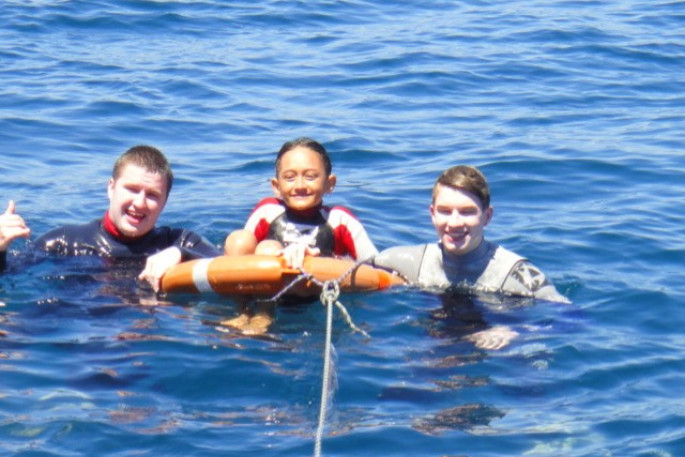 Bailey Cotton, Mason Bishell, Matthew Cotton in the Tauranga harbour. Photo: Granddad Gary Bishell
Gary, a proud grandfather, also sent in a photo of his grandson Mason Bishell having a great time at 'Shark Alley' at the Mount Maunganui Main Beach.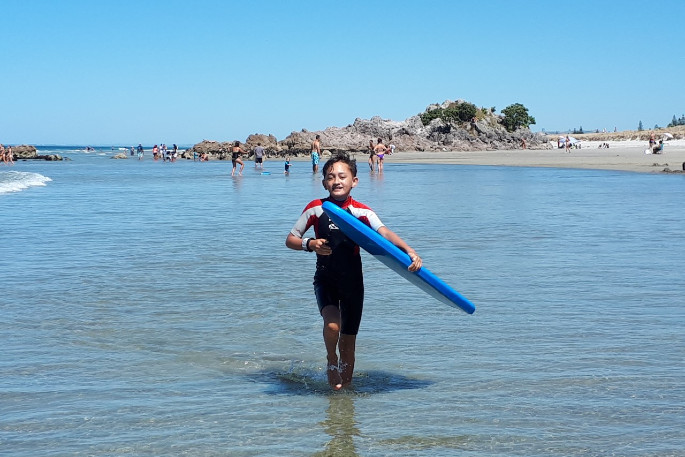 Mason Bishell at Shark Alley. Photo: Gary Bishell
Ratanak Chan sent in a photograph of his family from Auckland including Seakmeng Sok, Sokunthea Chan, Puhteary Chan, and Ty Chan who visited him in Tauranga on New Year's Day. They had a family outing at the Tauranga Historic Village in 17th Ave.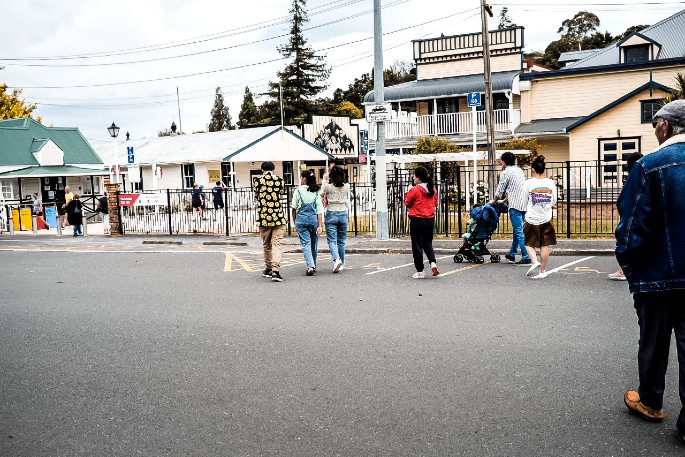 'Our family from Auckland visit us in Tauranga on New Year's Day'. Photo: Ratanak Chan

Do you have a great 'summer fun' photograph you'd like to send us? Email it with a caption, location and name of photographer to newsroom@thesun.co.nz
More on SunLive...