High road toll making tariff hikes likely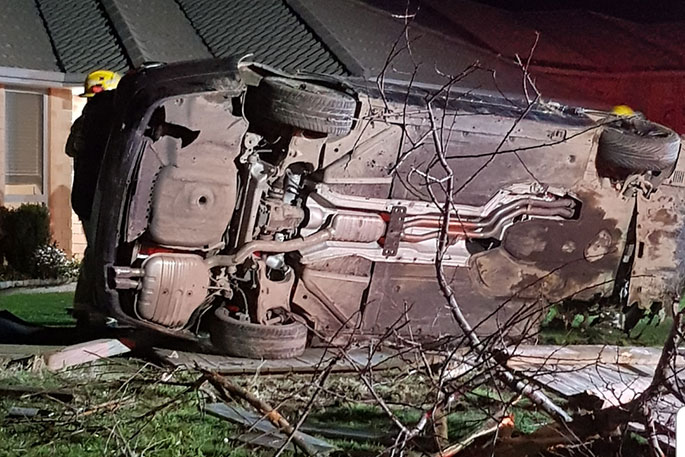 The Government is considering tariff hikes on less safe cars as the road toll remains stubbornly high.
New steps are being considered by the Goverment to force hundreds of thousands of less safe cars off New Zealand's roads, including making it more expensive to bring them into the country.
Documents obtained under the Official Information Act show Waka Kotahi NZ Transport Agency is assessing a range of measures to wean the country of its reliance on a car with poor safety ratings, which are disproportionately implicated in deadly and injurious crashes.
These include placing large tariffs on the import of cars that have a safety rating of less than three stars and offering ex-rental vehicles to low income families driving old dungers.
It comes as the final road toll for 2020 of 320 deaths was described as "sad and dissapointing", virtually unchanged from 2019 after the effect of the Covid-19 lockdown is taken into account.
Mike Noon, of the Automobile Association, said New Zealand needed to take a serious look at the number of unsafe older vehicles being imported.
"We're importing cars into New Zealand that you can't send to Africa," says Mike.
"A lot of cars that we're buying from Japan, we don't have a lot of competition for, because no one else wants them."
Mike says he wants the Government to adopt a whole fleet strategy to reduce the number of unsafe vehicles on the road.
'We need to think about what we want the fleet to look like in five, 10, 20 years because everything we bring in today will be with us for the next 20 years. Our fleet is ageing, and the safety features just aren't there on the older cars, which means ou have a much higher risk of being injured in a crash," says Mike.
Waka Kotahi figures reveal disproportionate number of fatal crashes in 1 and 2 star safety rated vehicles.
In the five years to the end of 2019, more than half of all drivers involved in a deadly or severely injurious crashes were driving a less safe care. This is despite these vehicles making up just 41 per cent of vehicles on the road.
These less safe cars were also less like to have a Warrant of Fitness, with 64 per cent of all vehicles without a warrant being deemed less safe.
The Government has previously floated the banning all imports of 1 and 2 star vehicles, which would have blocked some of New Zealand's most popular models, including the Mazda Demio, and all pre-2016 Suzuki Swifts.
However, documents show this idea seems to have been dropped in favour of approaches, such as higher tariffs and more education.
A Waka Kotahi spokesperson says the agency was focused on changes which would not need to go through parliament.
"The ideas were gathered from a number of sources who were asked to 'think outside the square'. The board wanted to consider initiatives that could be initiated directly by Waka Kotahi without requiring legislative or regulatory change," says a Waka Kotahi spokesman.
The agency is also considering a three-year pilot test to replace vehicles in low-income households with ex-rentals. The proposed vehicle social leasing scheme would target people who may be at risk of financial stress due to car loans, maintenance costs, or high running costs, as well as reduced access to safe and clean vehicles.
Several policy changes are also being considered to ensure vehicles sold to scrapyards must be dismantled, rather than repaired and put back on the road.
The average age of a car in New Zealand is 14.5 years, one of the oldest in the OECD.
More on SunLive...