Bye bye blue shed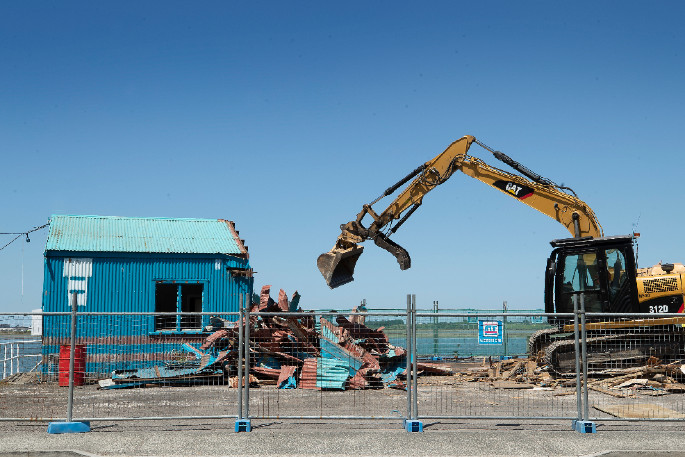 An unassuming blue shed that has fronted the water on Dive Crescent has seen its last day and has been demolished recently.
The shed, which was formerly a Harbour Board maintenance building has since become derelict and the Tauranga City Council removed it for safety reasons.
Council corporate services general manager Paul Davidson says it has been broken into repeatedly despite efforts to keep it secure.
"People have gone so far as to cut wire fences and smash boards to gain access."
An inspection has confirmed that the site is now unsafe in its current condition, he says.
"The structure is deteriorating and it is littered with bottles, rubbish, exposed metal and sleeper rails."
Paul says council's top priority is public safety, so preventing access to the shed is paramount.
Given the shed's poor condition, the cost of fixing it or hiring security guards to monitor the site would be prohibitively expensive so to avoid the cost to ratepayers demolishing it was necessary, he says.
The land under the shed does not have a legal title and council are working through a process to resolve this with the Otamataha Trust and Land Information New Zealand.
The long-term future of the site is yet to be determined, says Paul.
More on SunLive...