A new year and a new normal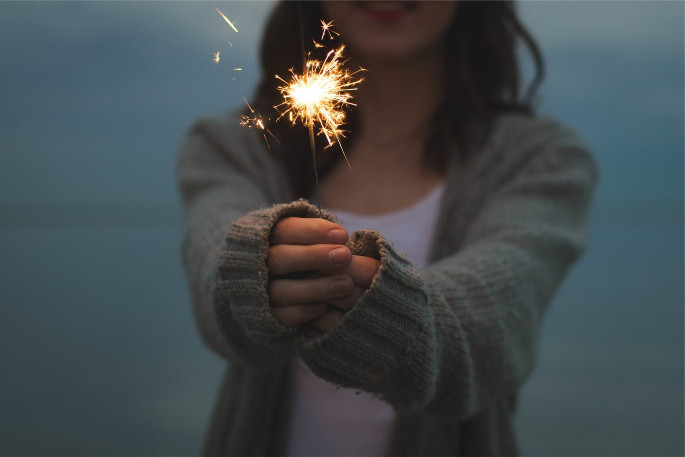 With 2020 done and dusted, for a lot of people it is a year they want to forget but for others it has brought joy and self-realisation.
Anita Read is a dog sitter and dog walker and normally she will divide her time between Melbourne, the United Kingdom, Switzerland and Tauranga for work.
When COVID-19 hit she happened to be in Tauranga. She says the year has been a revelation and she has loved being stuck here because it's such a great city to be in. If the borders open in 2021 she'll head to the UK for summer to be with her partner.
For other Weekend Sun readers, 2020 has been up and down and they're looking forward to some normality next year.
We asked readers how 2020 was for them and what they're looking forward to this year, in 2021.
Shirley Savage
2020: "The year has been up and down but mainly up though."
2021: "I'm looking forward to being able to travel." She will head to Rarotonga when she can, to visit a friend that lives there.
Kelsey Bell and son Clay
2020: "It's been amazing, we had our first baby. He's definitely the highlight of 2020."
2021: She is looking forward to her son Clay's first birthday. "Onwards and upward in 2021."
Luke McAndrews
2020: Luke manages bars and moved to New Zealand from Ireland, on a hospitality visa, two years ago. "This year hospitality shut down. I got left in a very interesting position on my visa." He was unable to work for 13 weeks.
2021: He is looking forward to things getting back to normal at work. "It was a very up and down year, I'm really happy to be coming into 2021 where it seems to be calming down."
Jess Roberts and son Brodie
2020: She says the year has been difficult because of some deaths in the family and being pregnant during lockdown meant you couldn't see a midwife face to face. "Brodie was the best thing to come out of it."
2021: Jess is looking forward to spending time with Brodie and hopefully building a house.
Staf Venn
2020: "Not too good actually, pretty rough because I lost my wife six months ago during lockdown."
2021: Staf isn't really looking forward to anything next year but says life goes on.
Jodi Johnson
2020: Jodi says it has been a challenging year, especially being pregnant and being unable to have her partner with her during scans. "It was a little bit scary but good because she [her daughter] is here."
2021: She says 2021 will hopefully bring some normality but "I'm probably being naive".
More on SunLive...